Aston Martin DB6 Vantage Sports Saloon.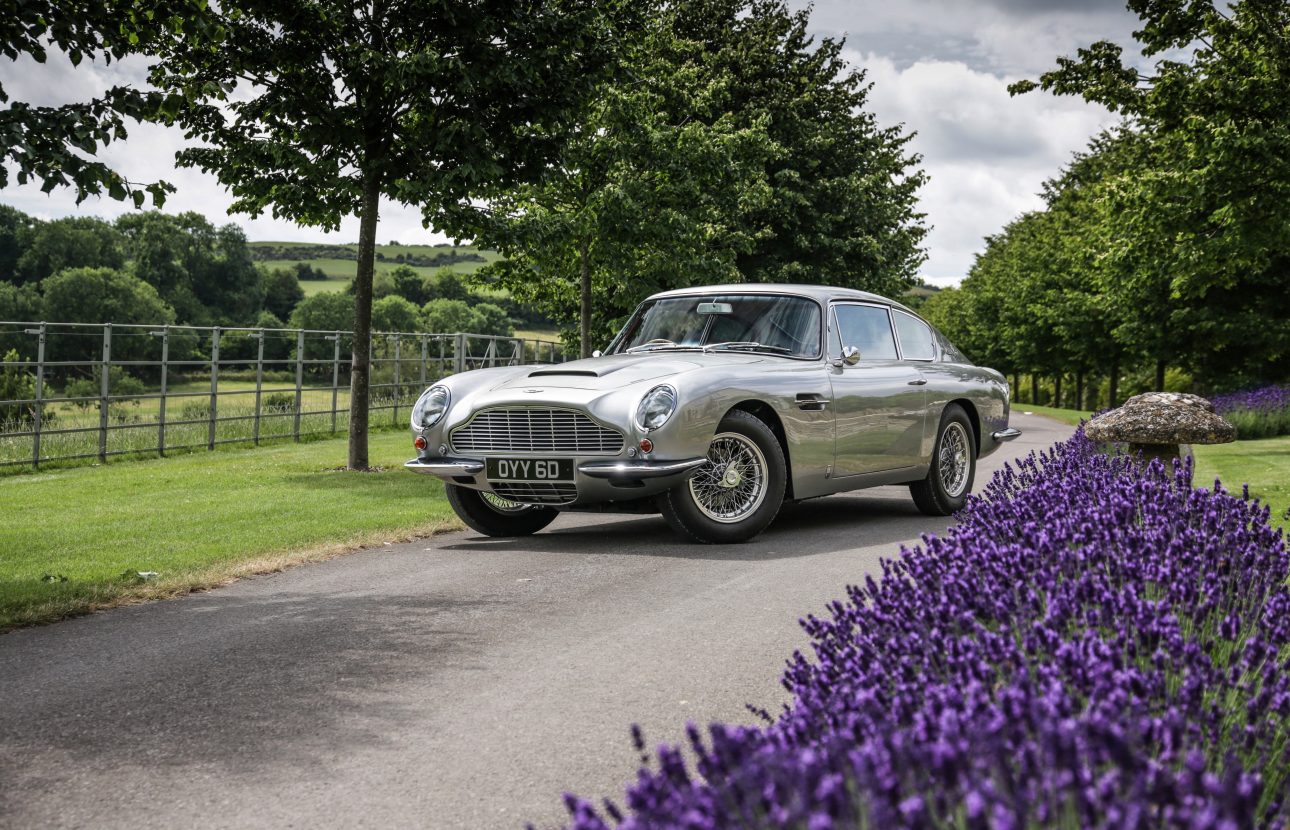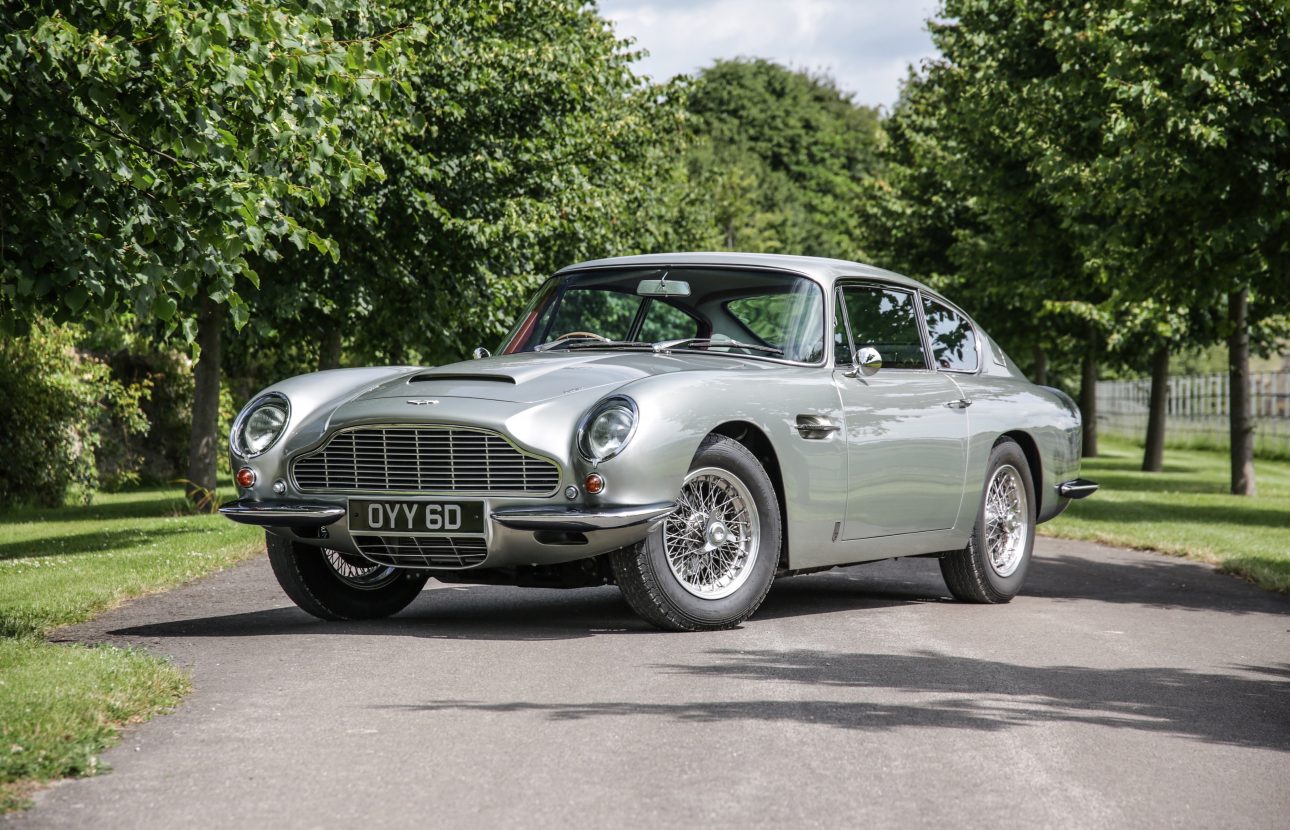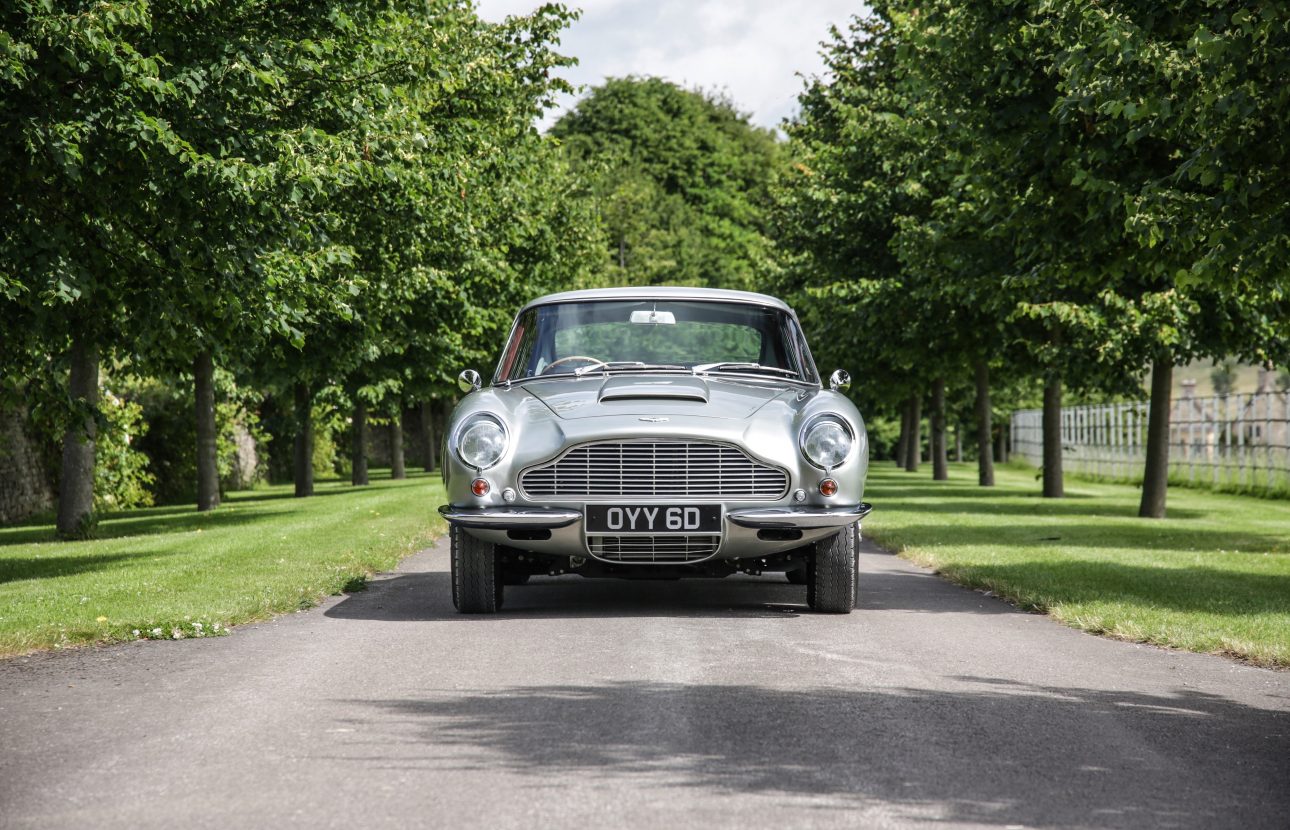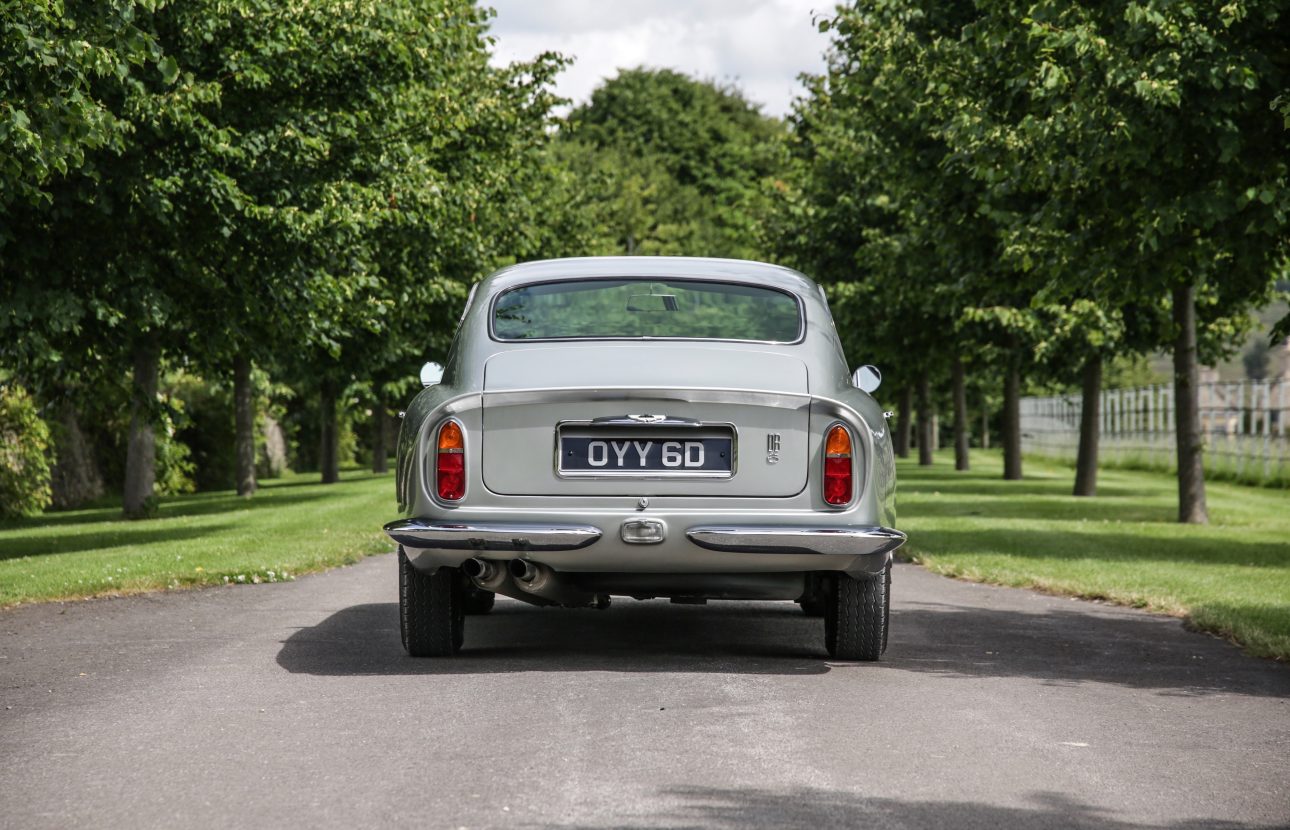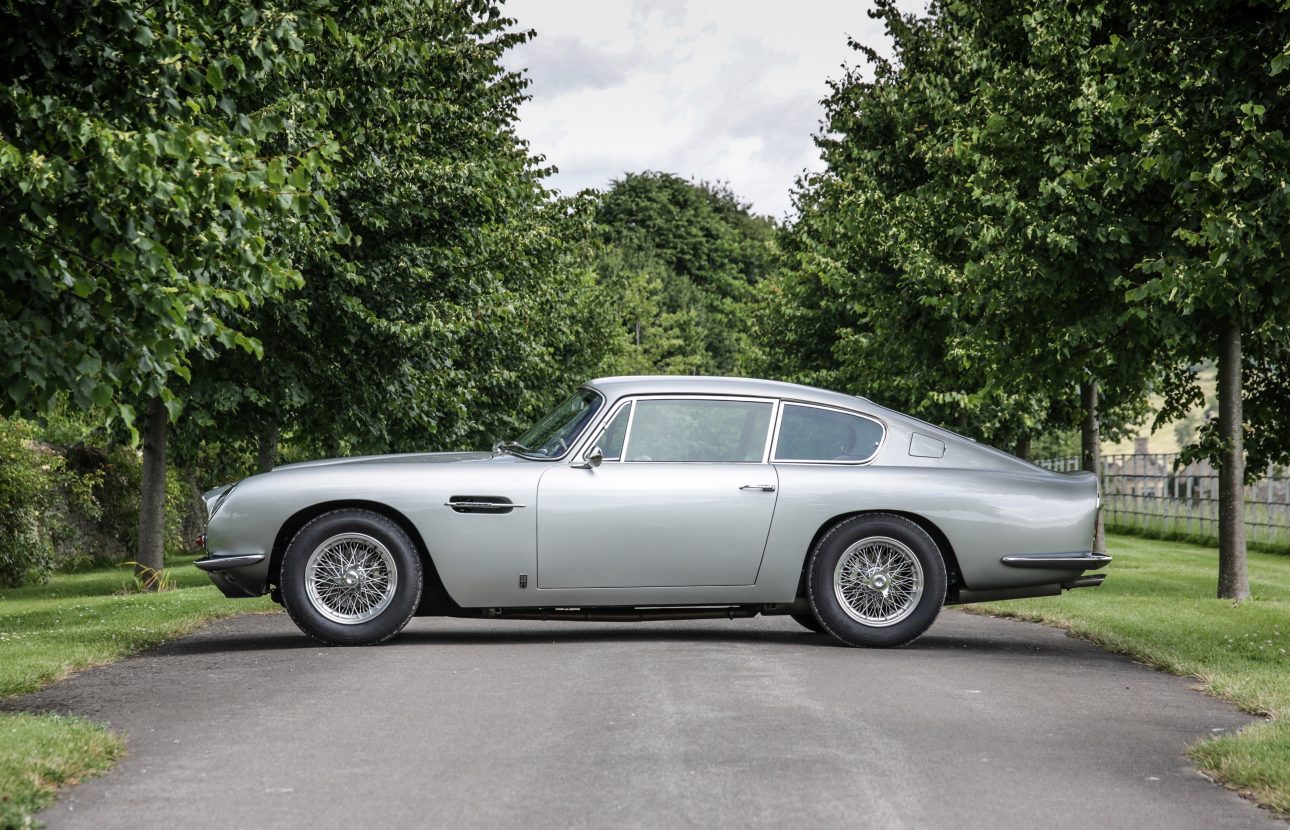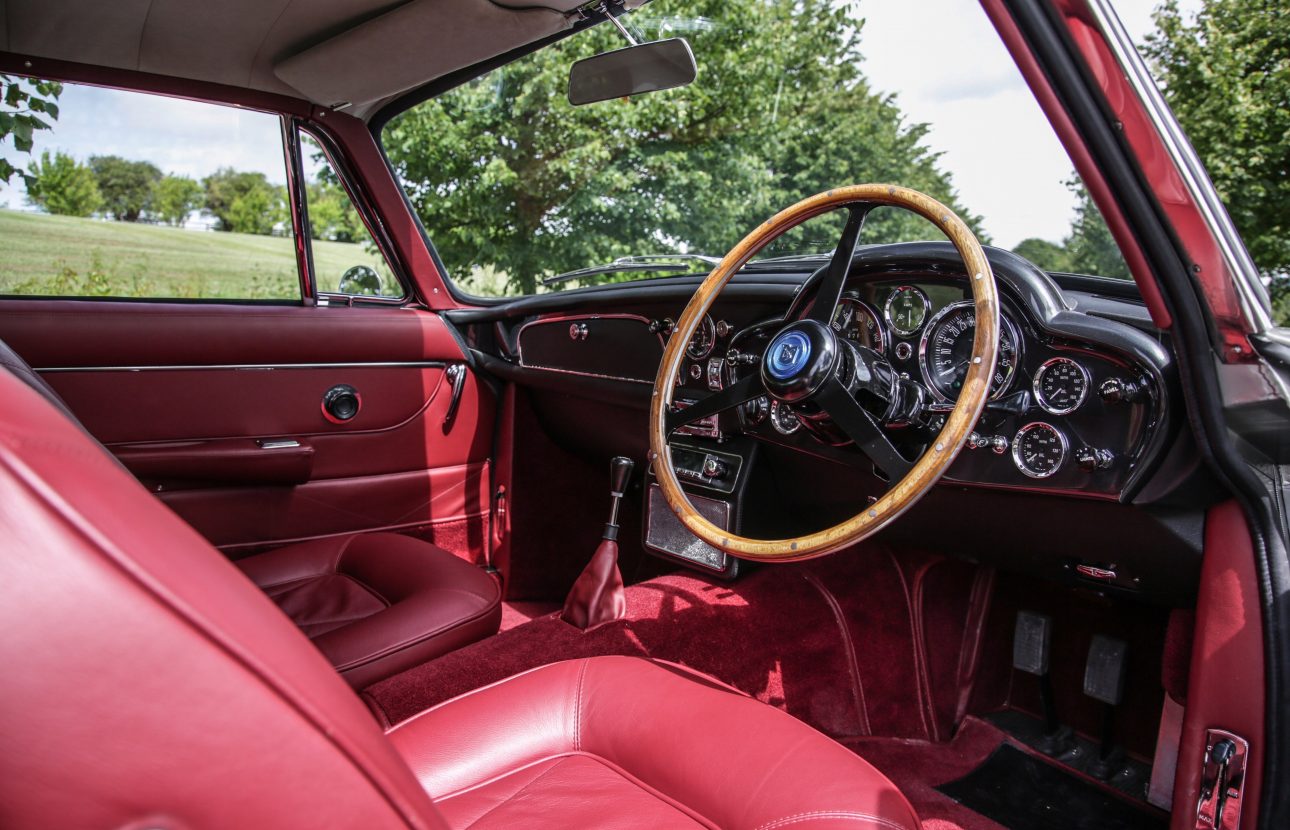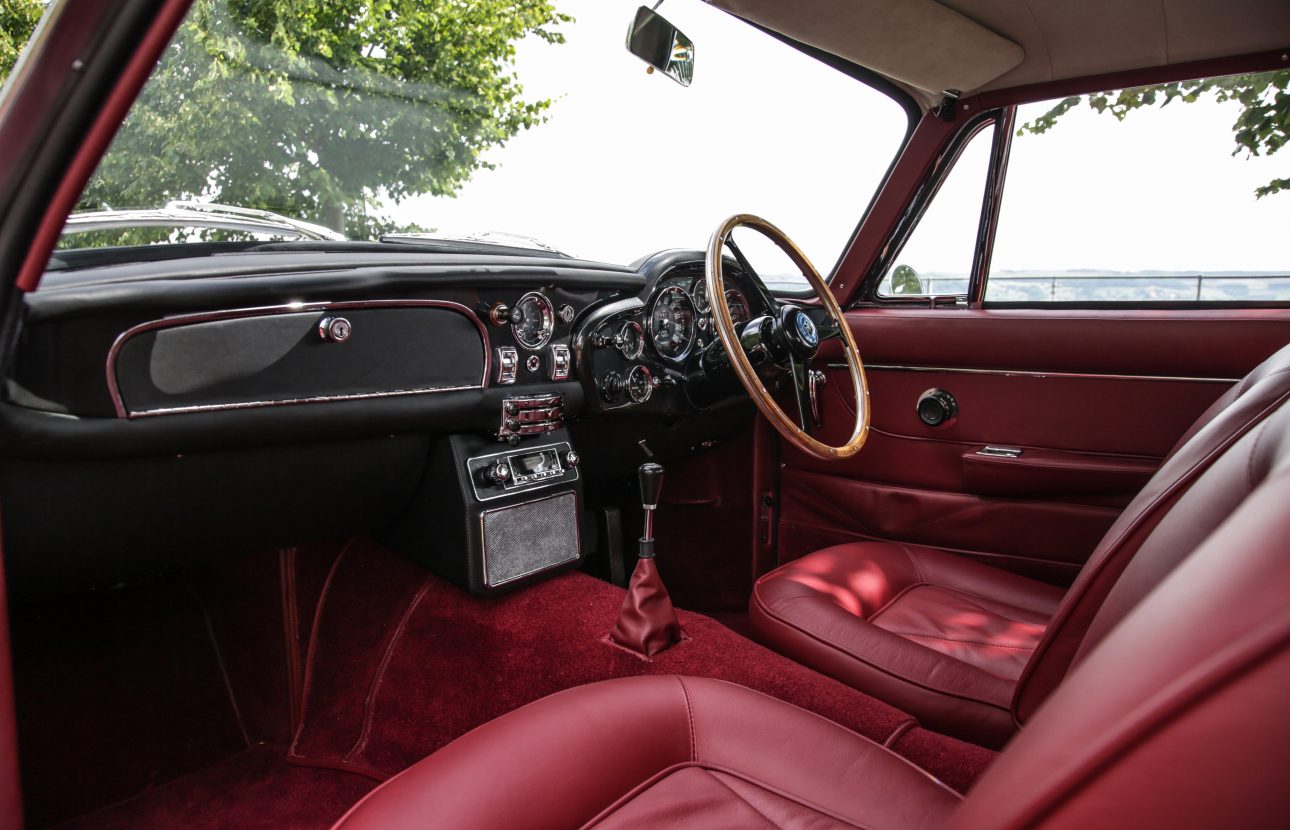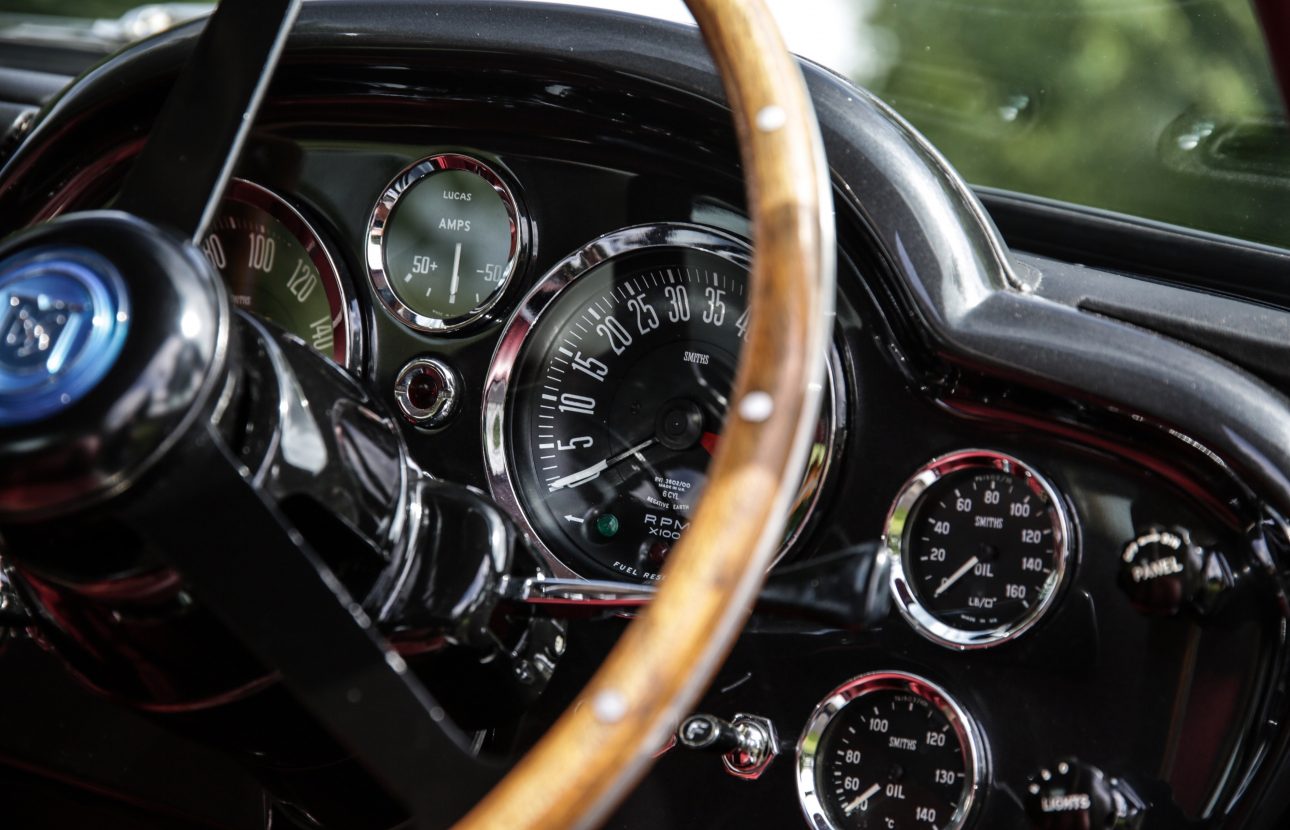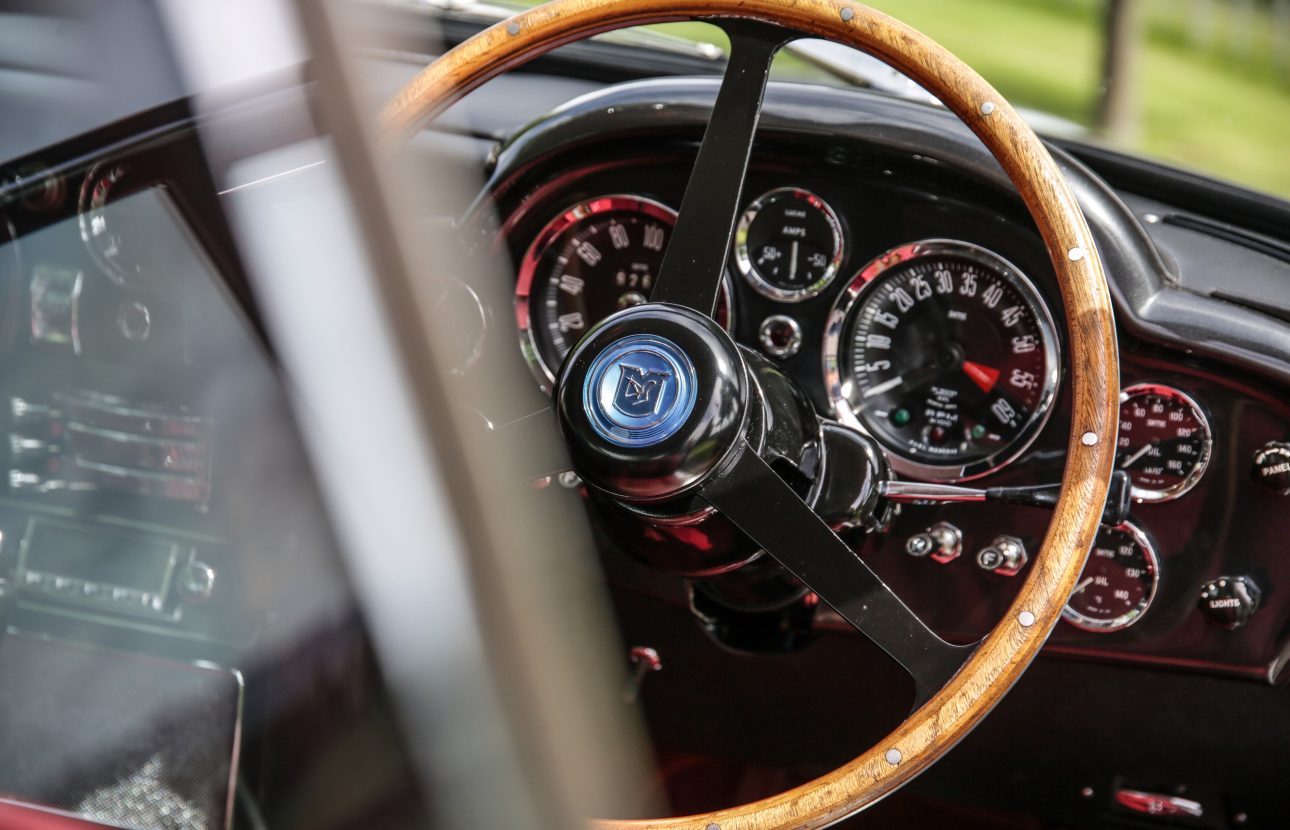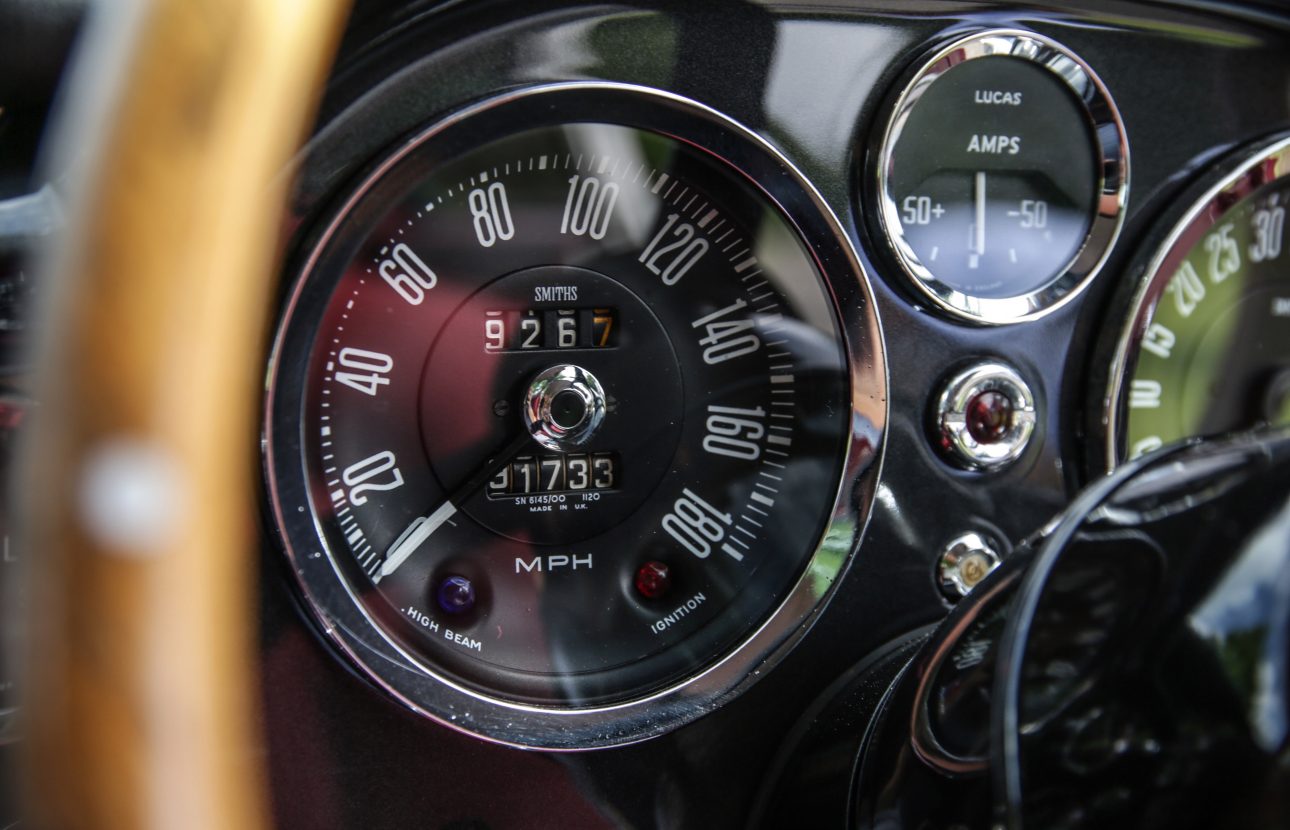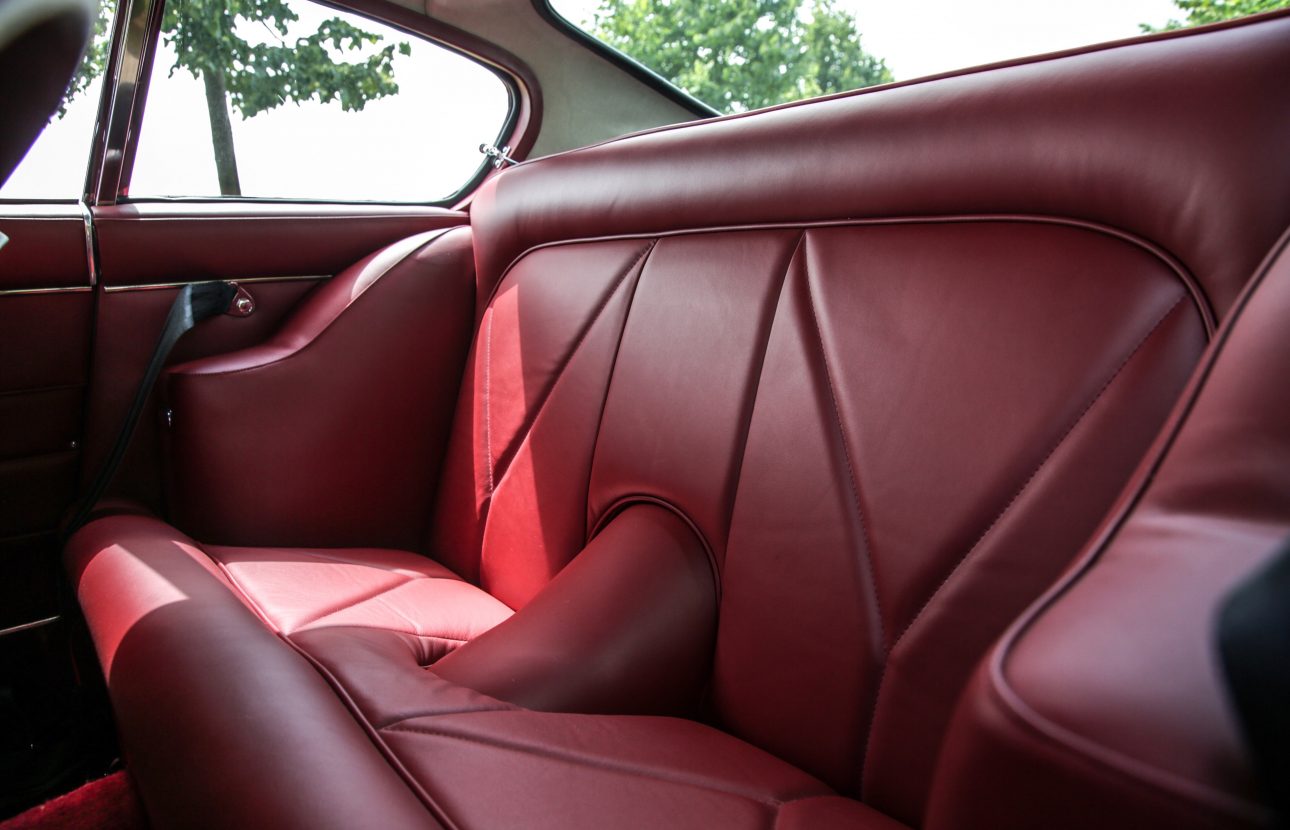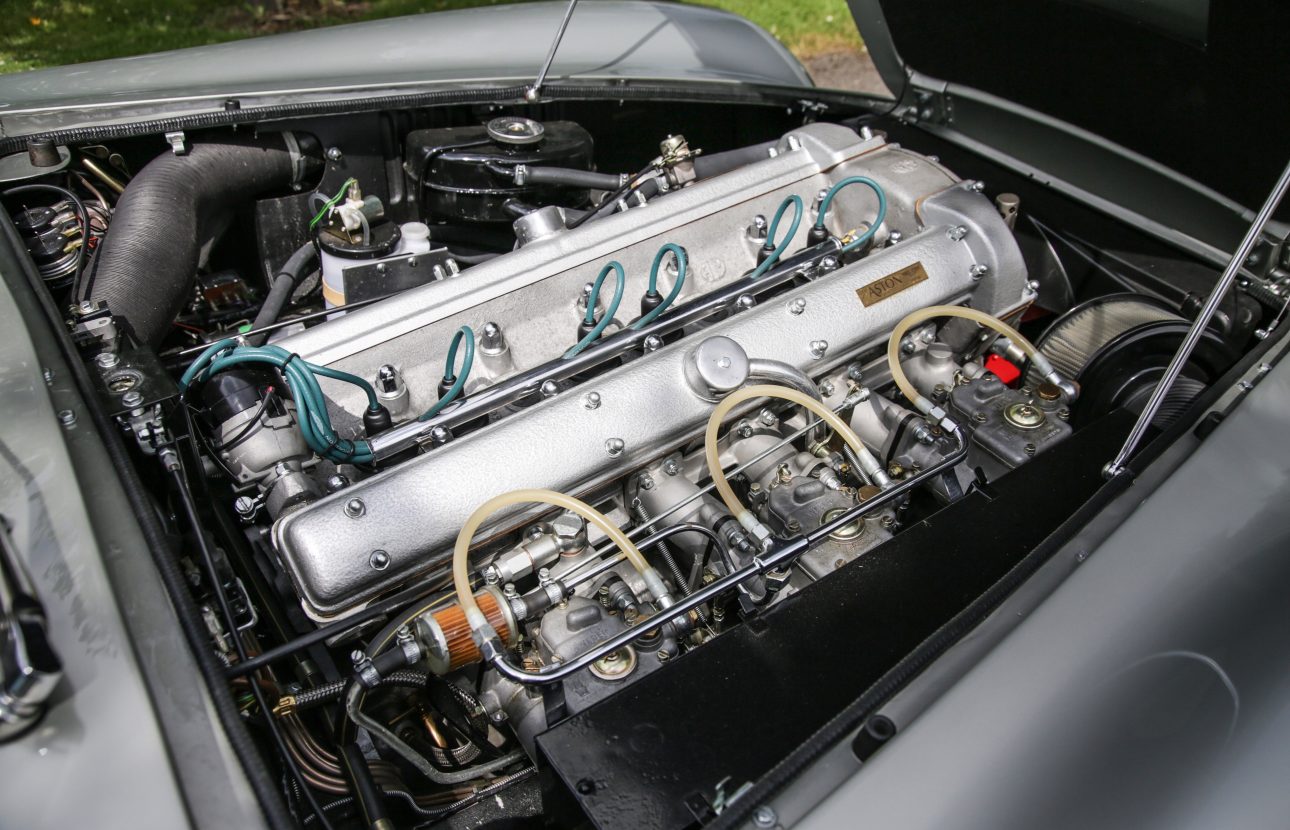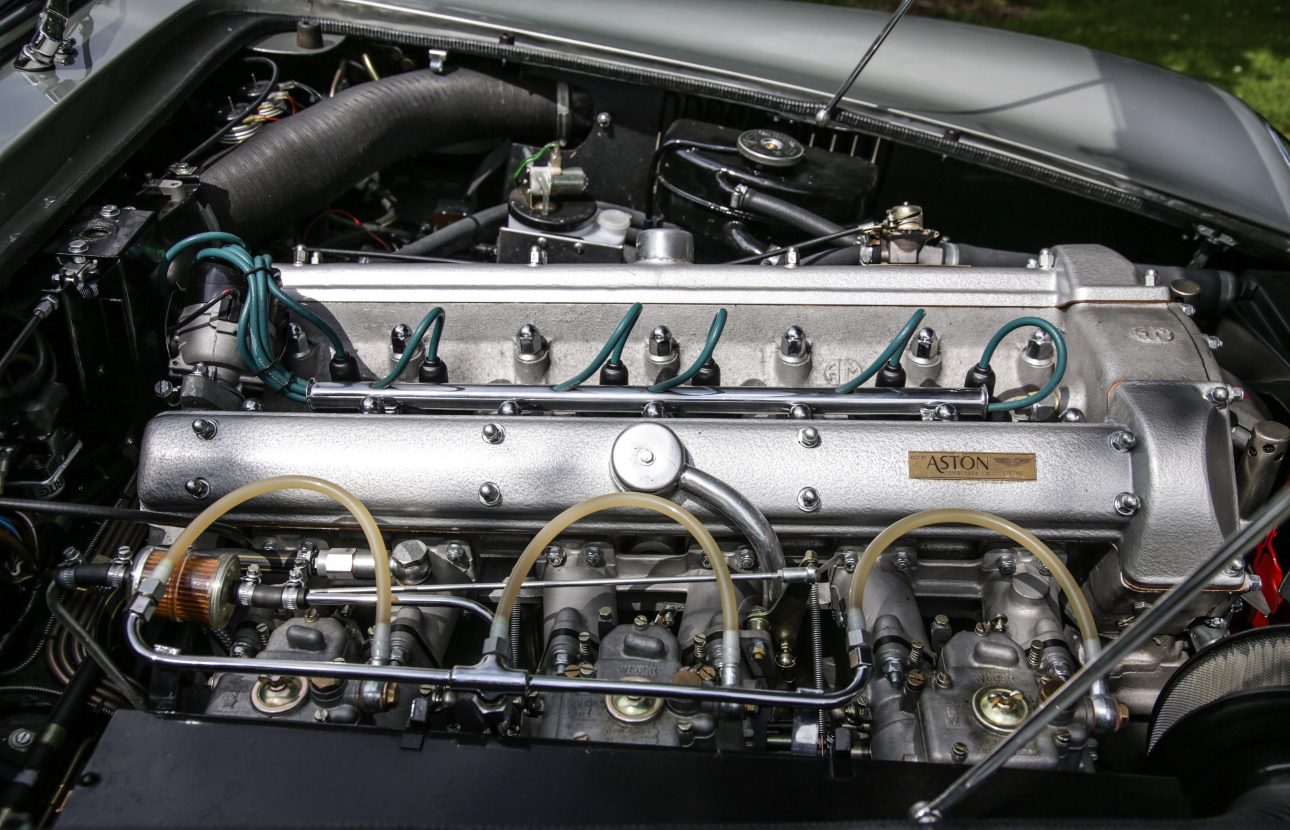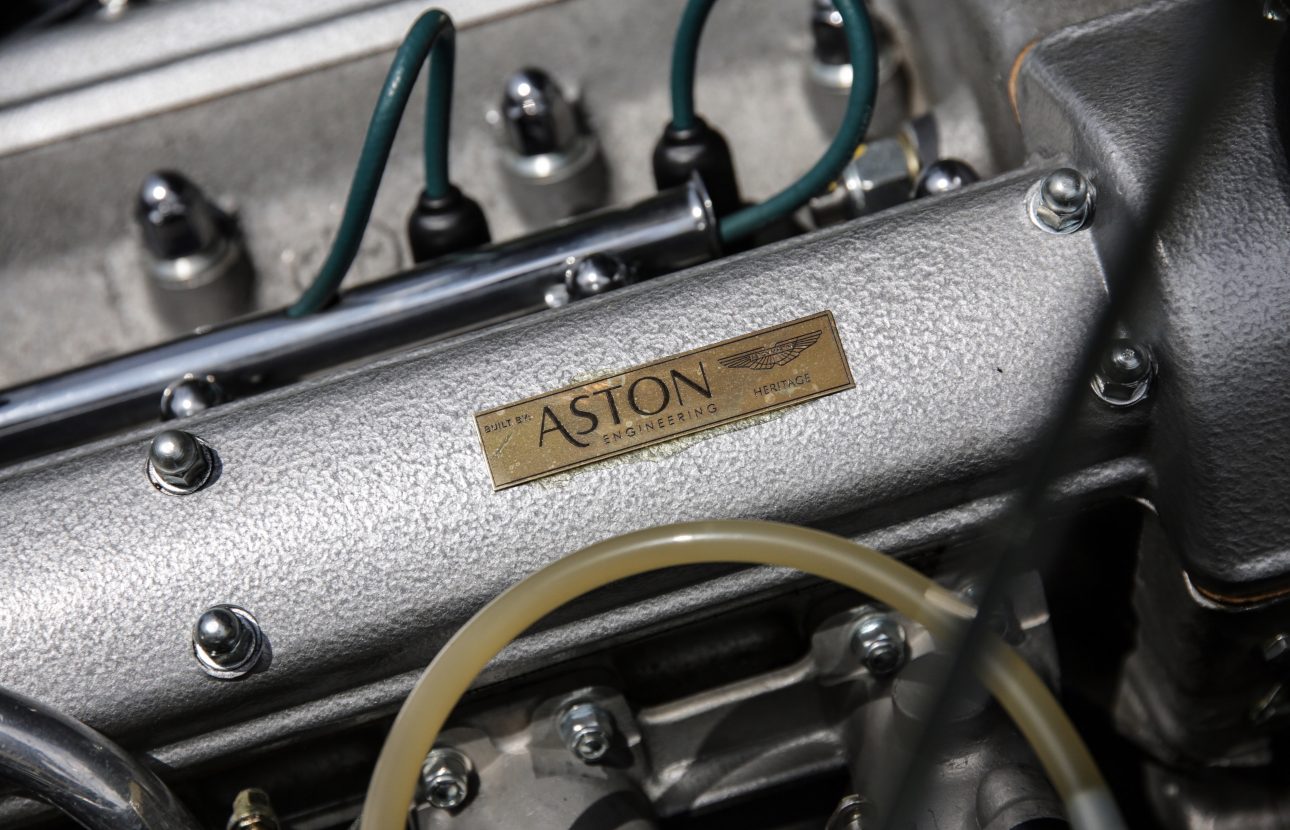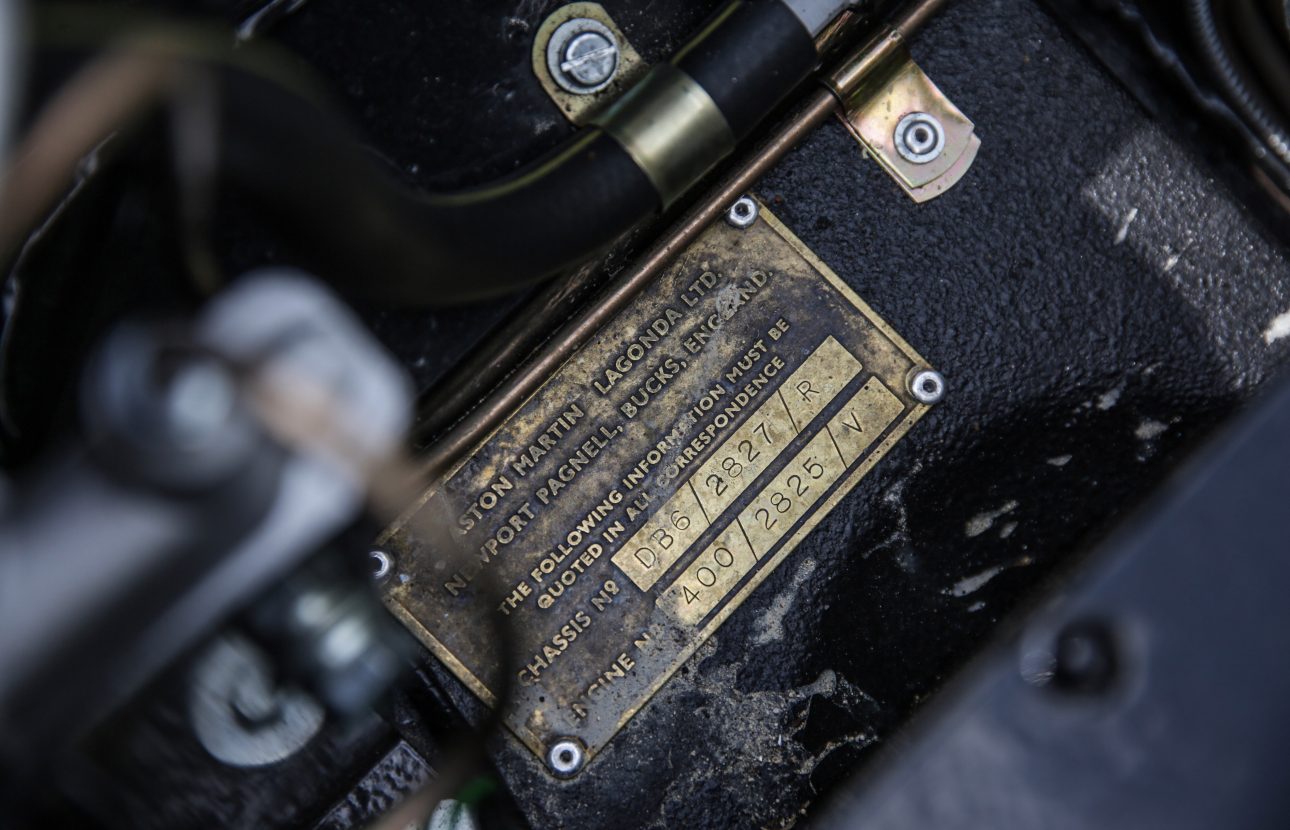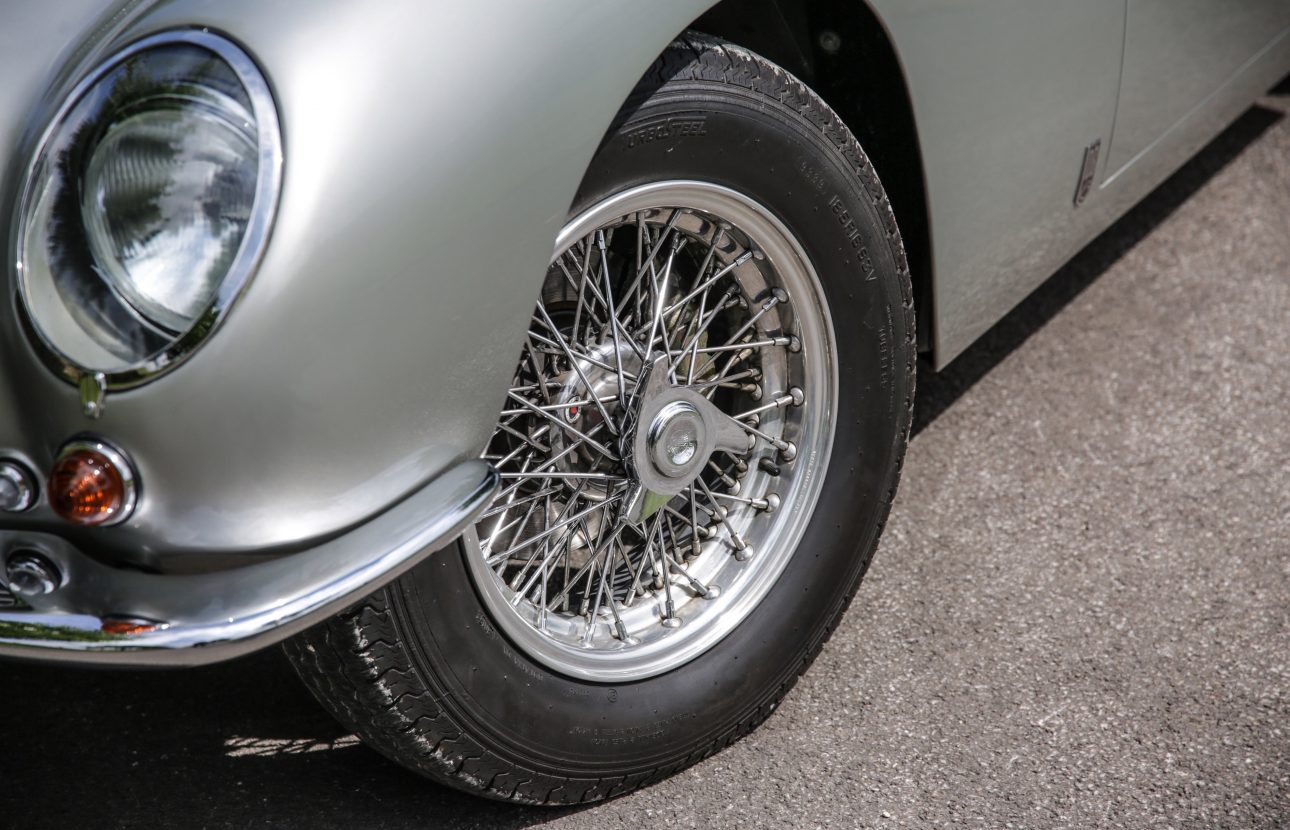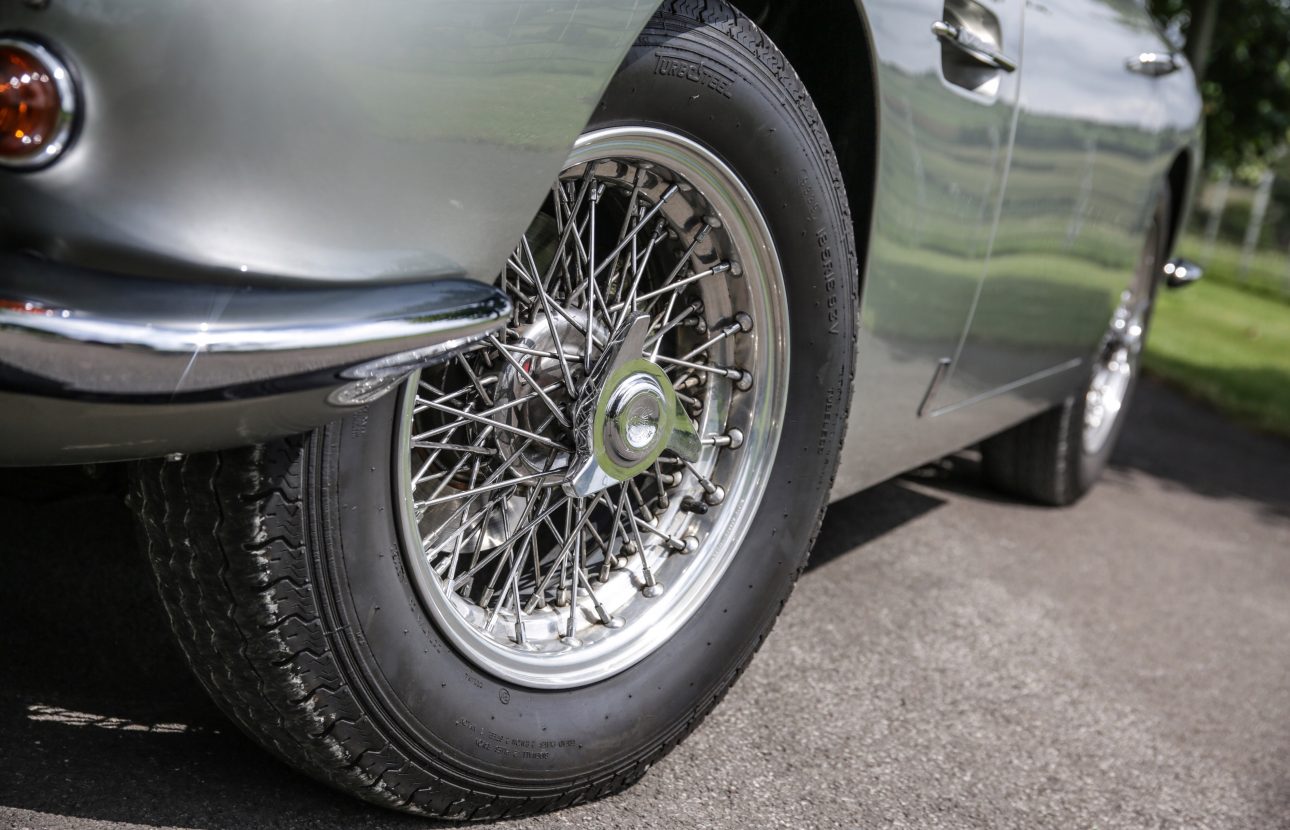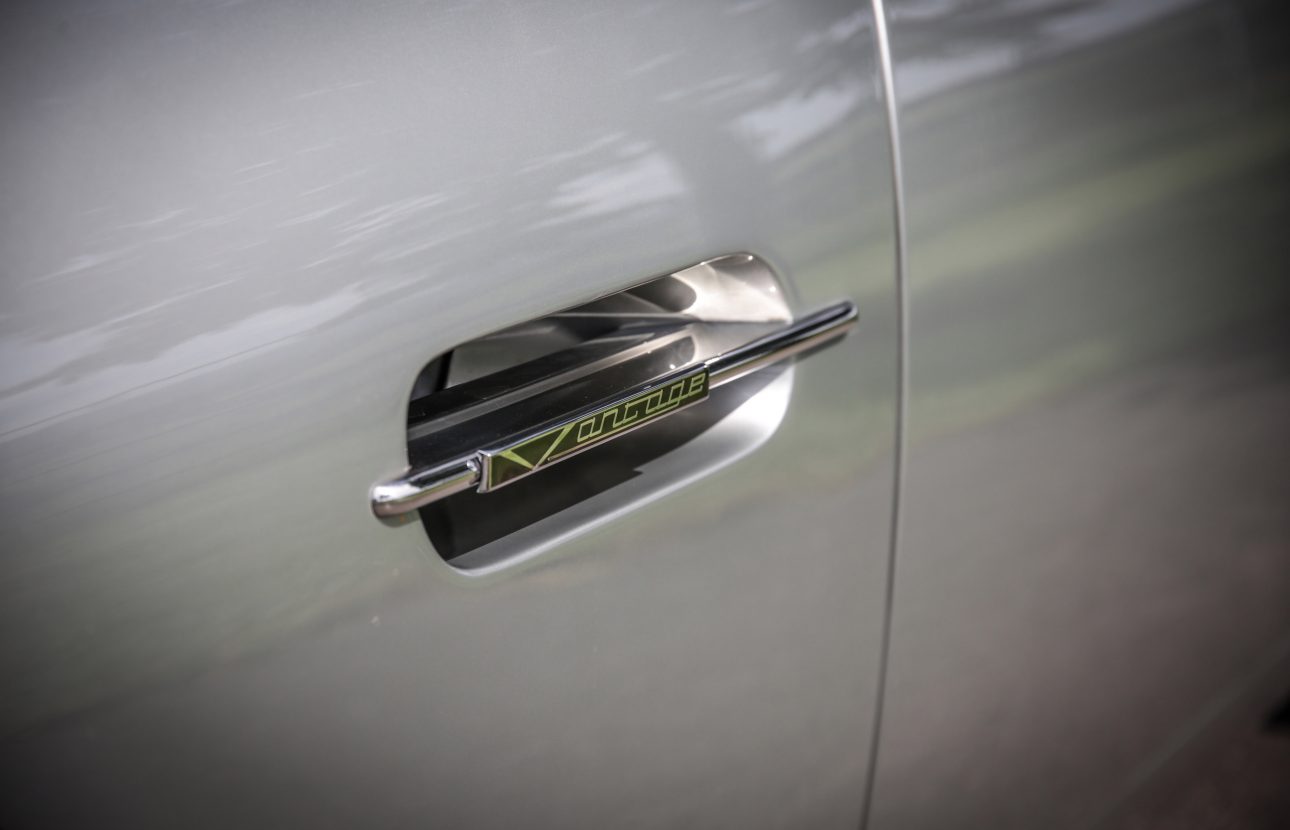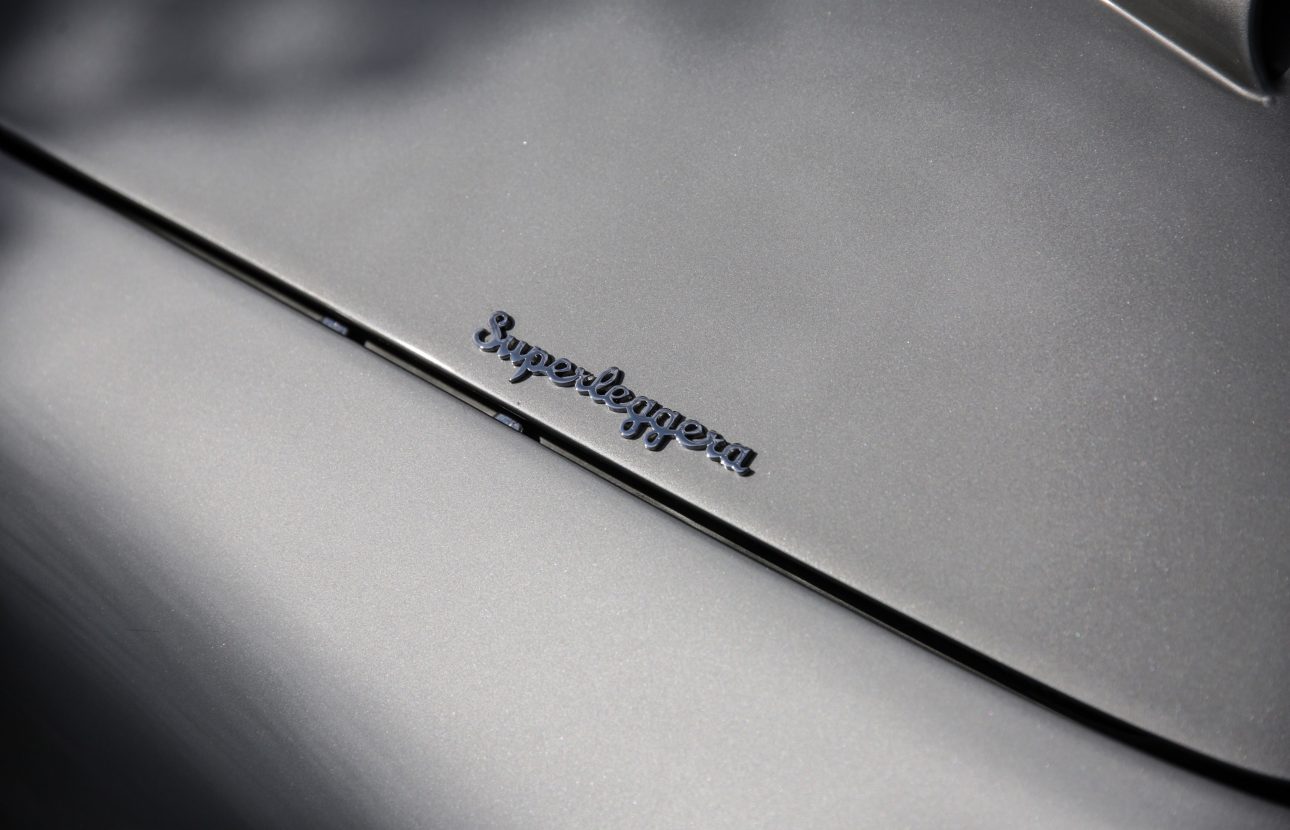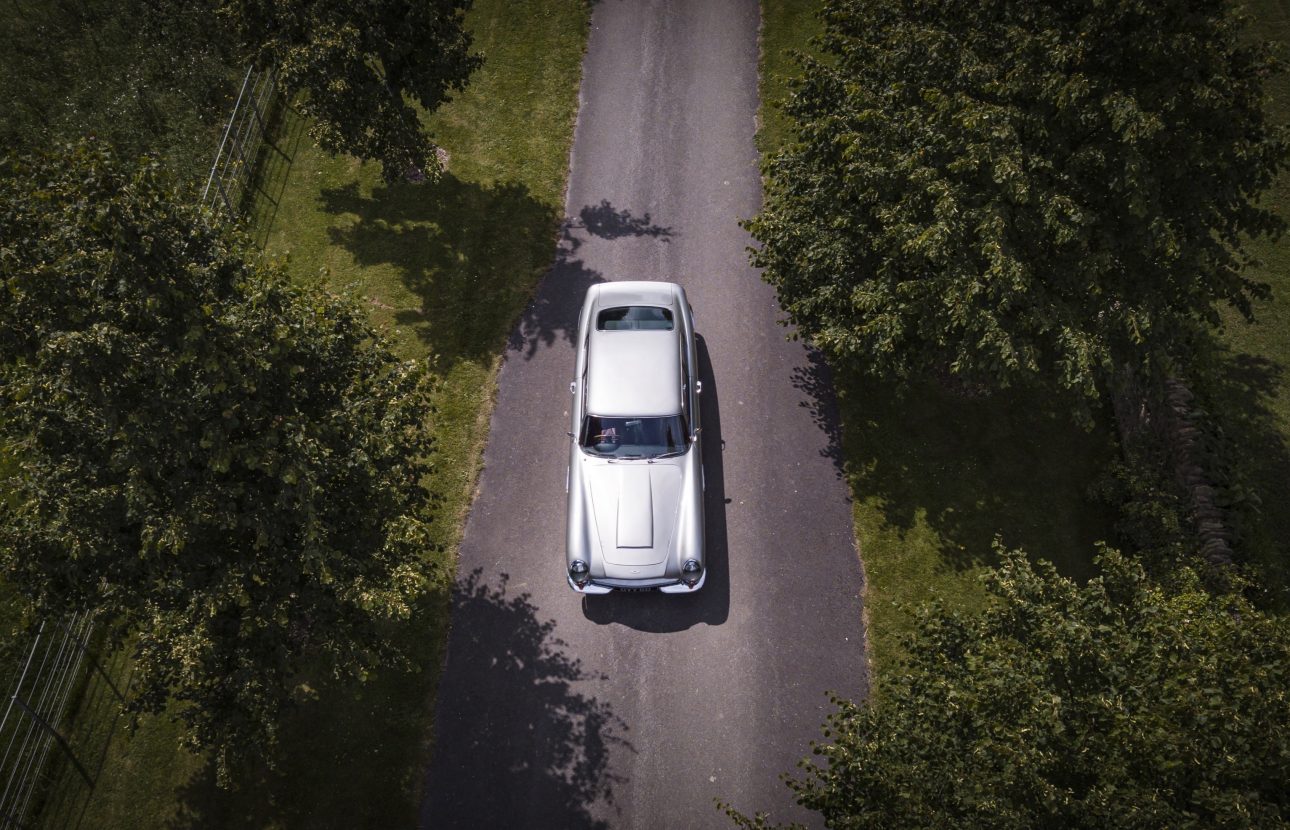 The culmination of Aston Martin's long running line of 'DB' six-cylinder sports saloons and thus considered by many to be the last 'real' Aston, the DB6 was introduced in 1965, updating the DB5. Although recognisably related to the touring styled DB4 of 1958, the DB6 abandoned the Superleggera body structure of its predecessors in favour of a conventional steel fabrication whilst retaining the aluminium outer panels. Increased rear seat space was the primary DB6 objective so the wheelbase was now 4 inches longer than before, resulting in an extensive restyle with a more raked windscreen, raised roofline and reshaped quarter windows. But the major change was at the rear, where a Kamm-style tail with spoiler improved dynamics greatly enhanced stability at high speeds. The Tadek Marek designed six cylinder engine had been enlarged to 3.995cc for the preceding DB5 and remained unchanged. Power output on triple SU carburettors was 282bhp rising to 325bhp in Vantage specification. Borg Warner automatic transmission was offered alongside the standard ZF five-speed gearbox, and for the first time there was optional power assisted steering. John Bolster of Autosport wrote in 1966 that the Vantage's cruising speed of 120mph 'demands very little throttle and even 140mph is a quiet and effortless rate of travel, during which the driver may remain quite relaxed'. Bolster concluded that the DB6 'is a very fine high performance car of the highest quality'. A sentiment with which we at Autostorico wholly concur.
The Aston Martin DB6 Vantage Sports Saloon available exclusively through Autostorico Ltd is a 1966 example supplied new via Eton Garages (Slough) Ltd. This superb matching-numbers example, chassis number DB62827/R, has been painstakingly and beautifully restored over two years by the renowned Aston Engineering of Derby, a founding member of the Aston Martin Heritage network. After an initial assessment every mechanical and body component was dismantled and categorised for refurbishment or replacement. Once stripped, the aluminium front and rear body panels were carefully removed from the steel chassis. The chassis was then shot blasted to remove the old under-body sealer and expose any corrosion. New replacement sections were fabricated on site and welded into place using original techniques. Once complete the repaired chassis was stove enamelled to ensure the best possible rust protection for years to come. The front and rear body sections, along with bonnet, boot lid and doors were chemically dipped to remove old paintwork. Each panel was carefully assessed and then either repaired or replaced depending on the condition. The aluminium front and rear panels were refitted, with the door fits, bonnet and boot gaps being set. The body shell was now meticulously prepared for the paintwork using the latest products to ensure a finish of the highest standard in stunning Silver Birch (AST1180).
Having been chemically cleaned and pressure washed, the engine was completely stripped and all components thoroughly inspected. The cylinder head was vapour blasted and other items re-plated, re-chromed or stove enamelled to achieve the finest finish. After assembly the engine was re-installed onto a dynamometer, set up, fully run in and power tested to ensure smooth and efficient running. All of the refurbished and new body fittings were then installed, and the re-chromed bumpers and door frames positioned and adjusted. Complete electrical systems were fitted with new or refurbished wiring harnesses and components. The mechanical build was then carried out including; powder coated front suspension rebuilt with new components and overhauled rear axle installation, braking system including master cylinders, servos, pipework, pedal gear and callipers, fuel system, pipework and tank fitted, full engine bay refit, including the rebuilt engine and overhauled gearbox, cooling and exhaust systems.
The fully restored DB6 Vantage was then trimmed with new Wilton carpets, handmade for the car in Red, with House of Lords Red leatherwork and seats, installed by craftsmen with over 30 year's experience of Aston Martin trim work.
A stunning example of this legendary car, DB62827/R comes with the original Aston Martin factory build sheet and full restoration documentation together with photographic history of each stage of this outstanding restoration project.
Viewing strictly by appointment only.
View previously sold Aston Martins