Aston Martin V8 Series IV 'Oscar India'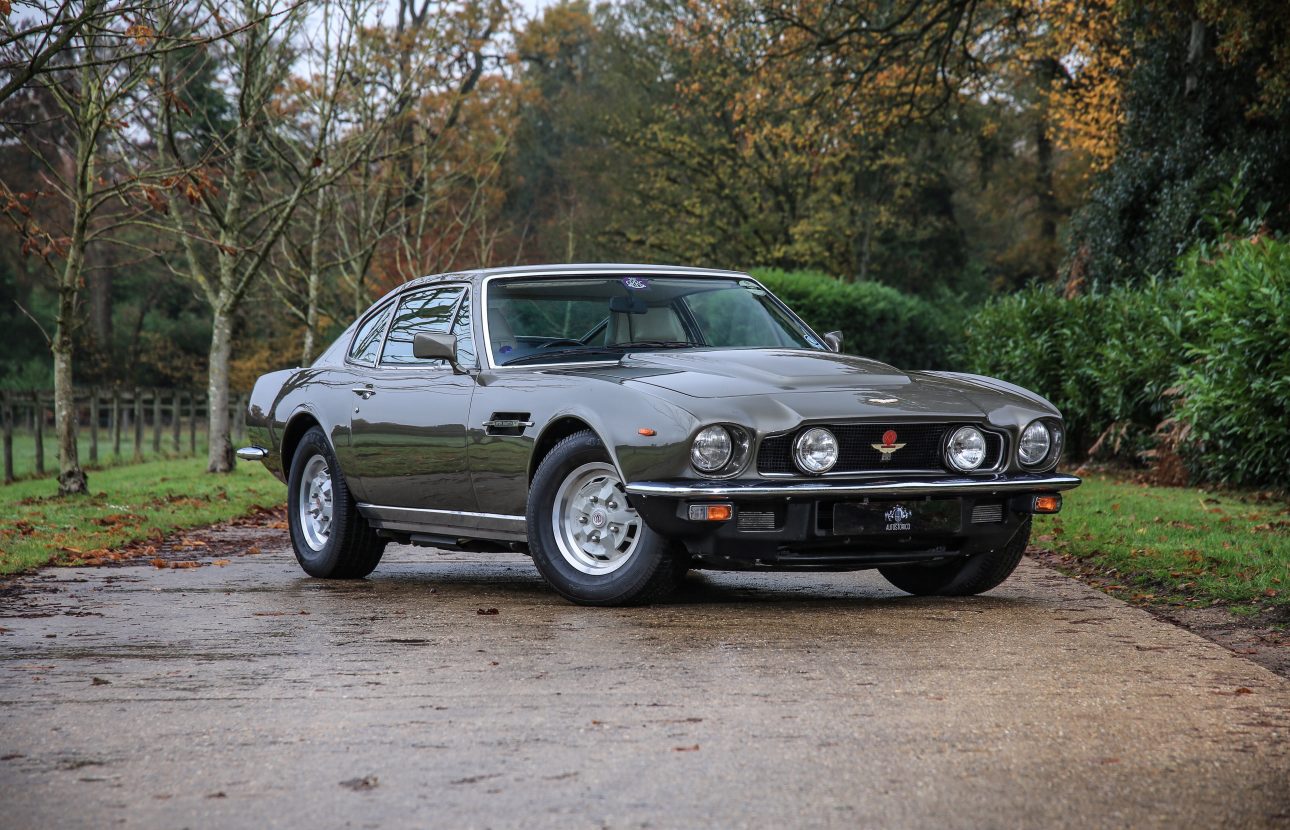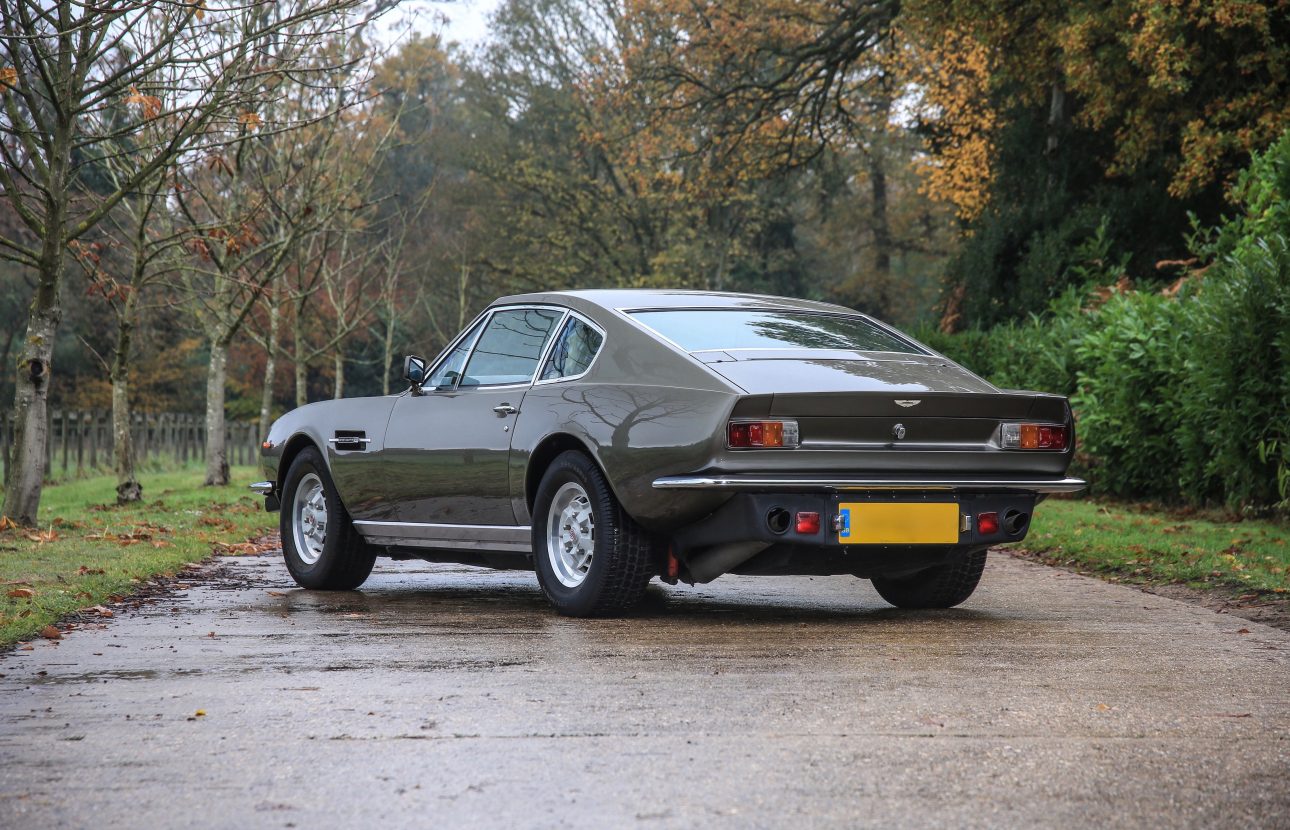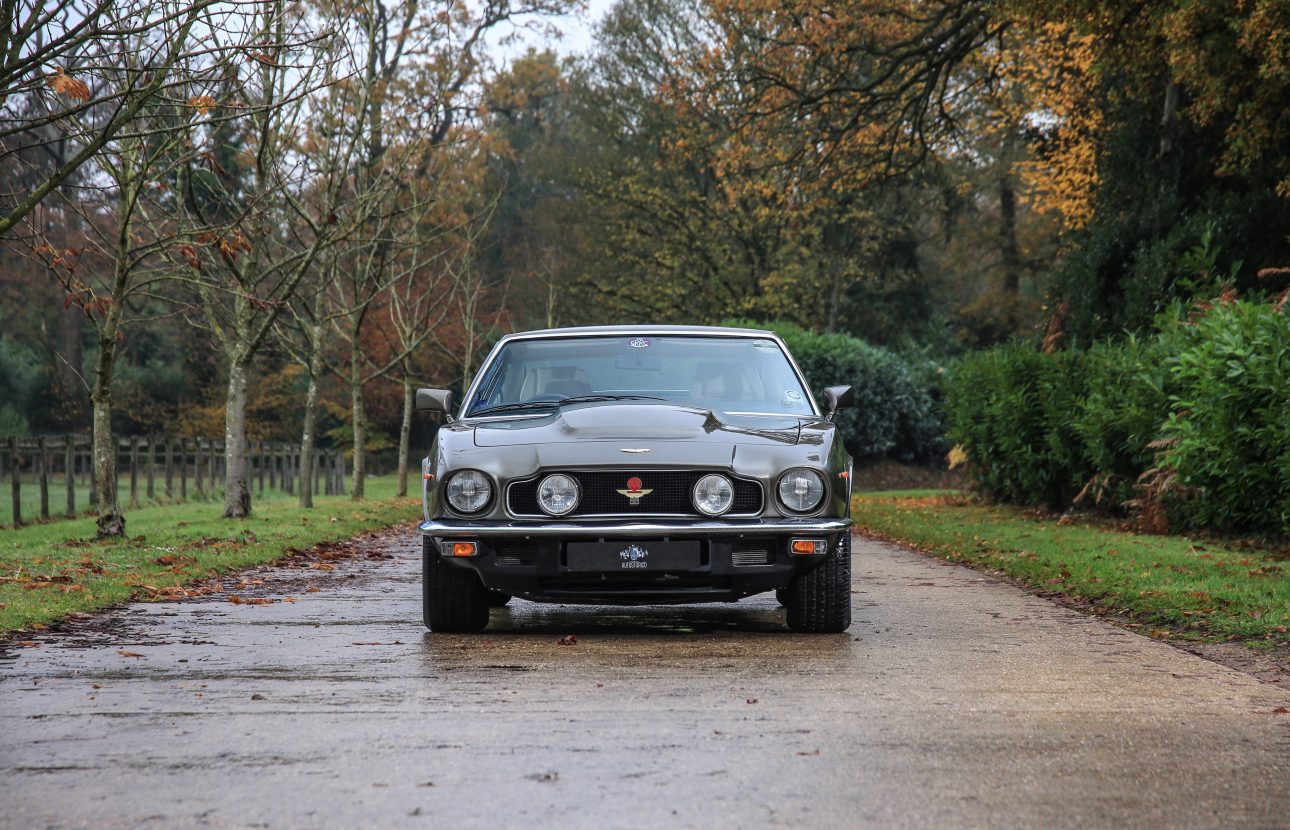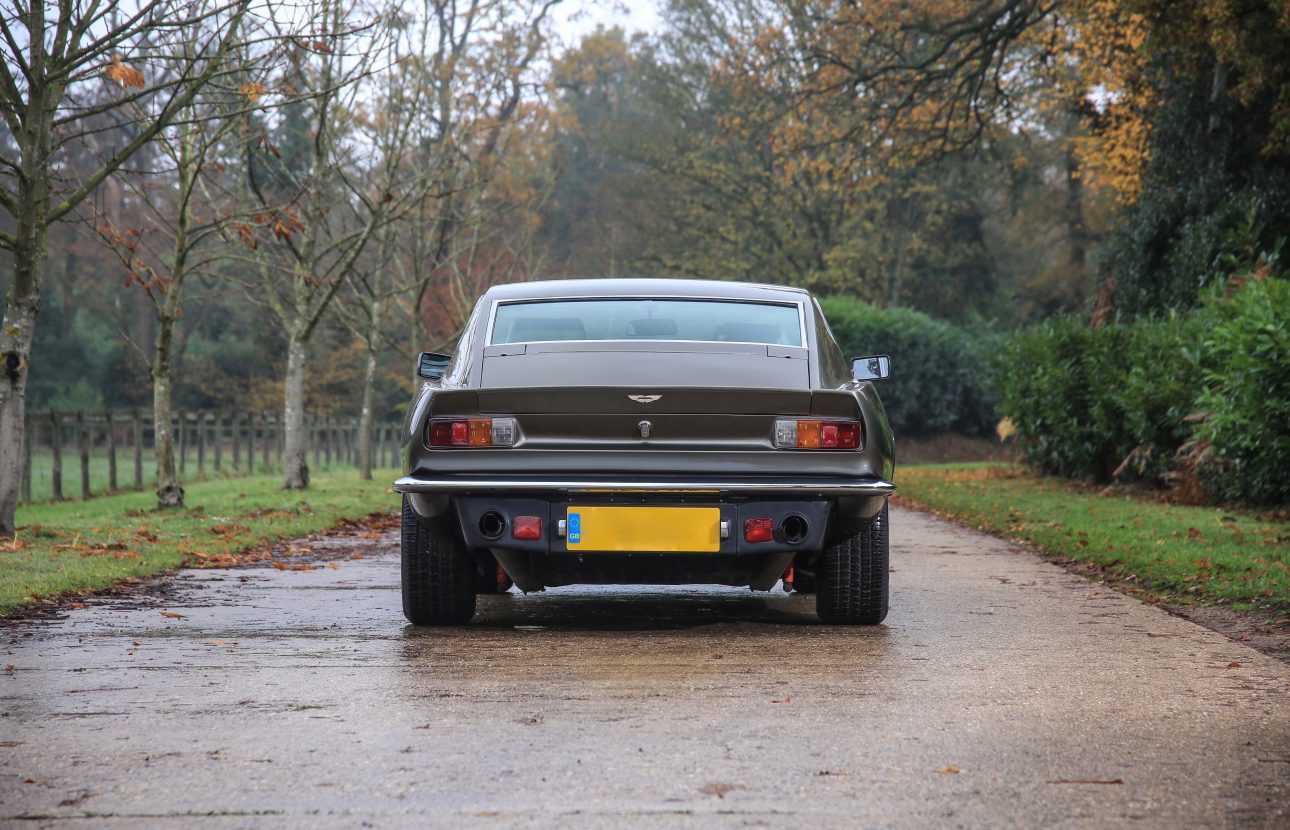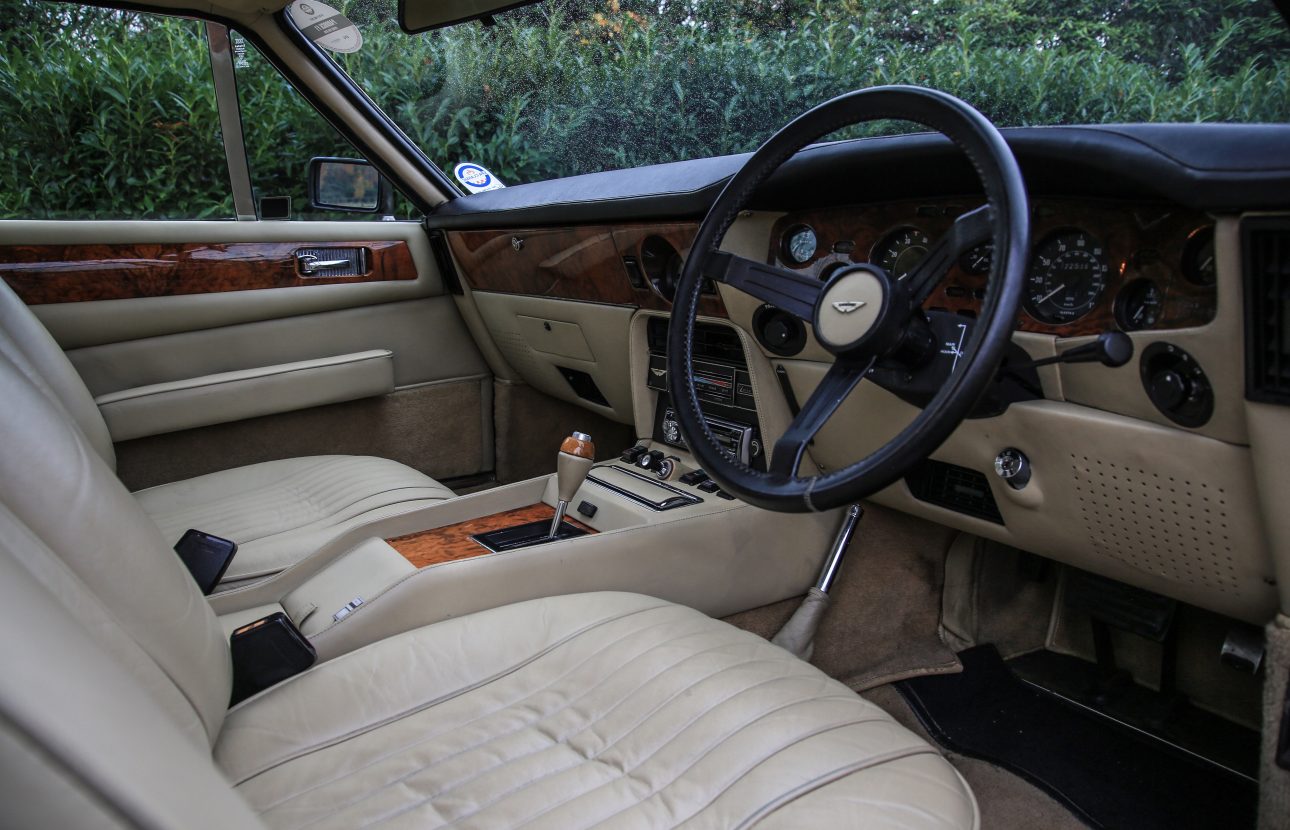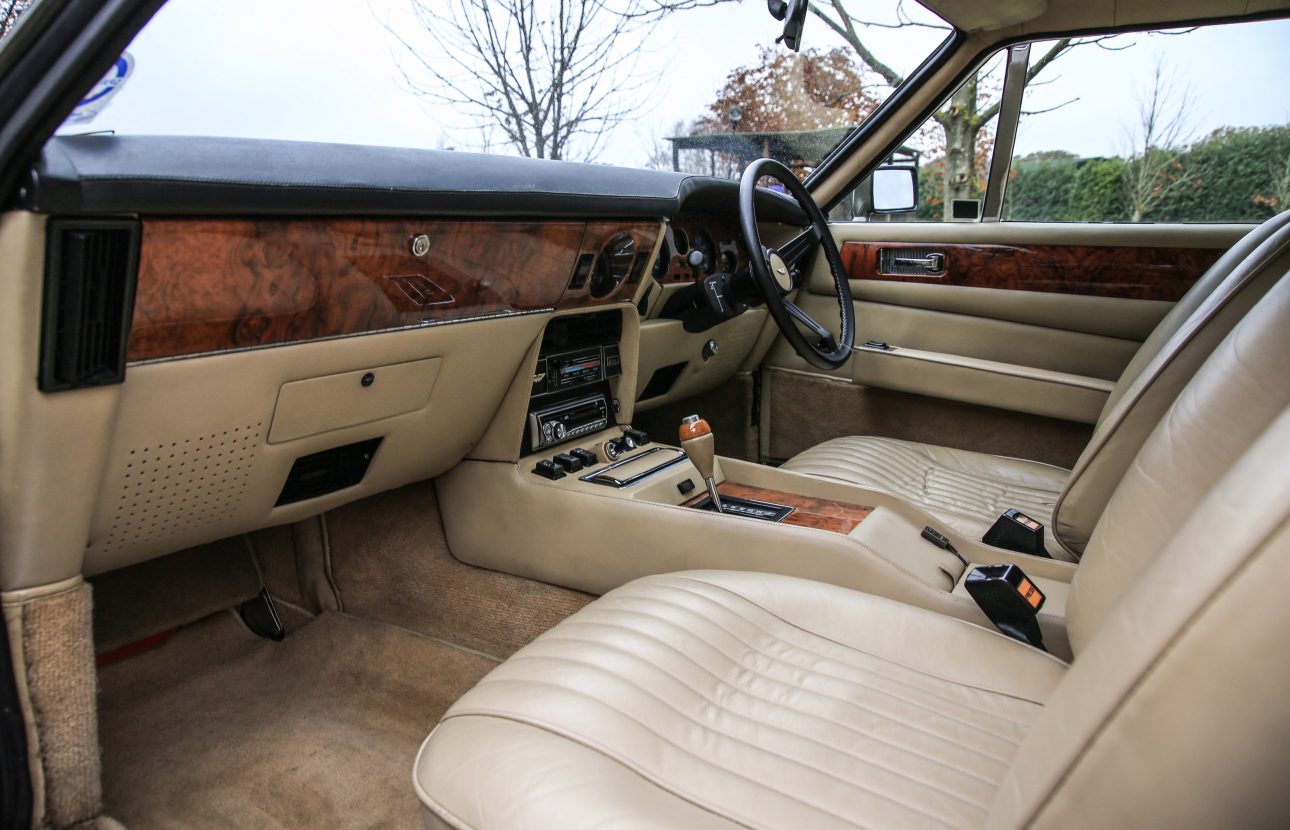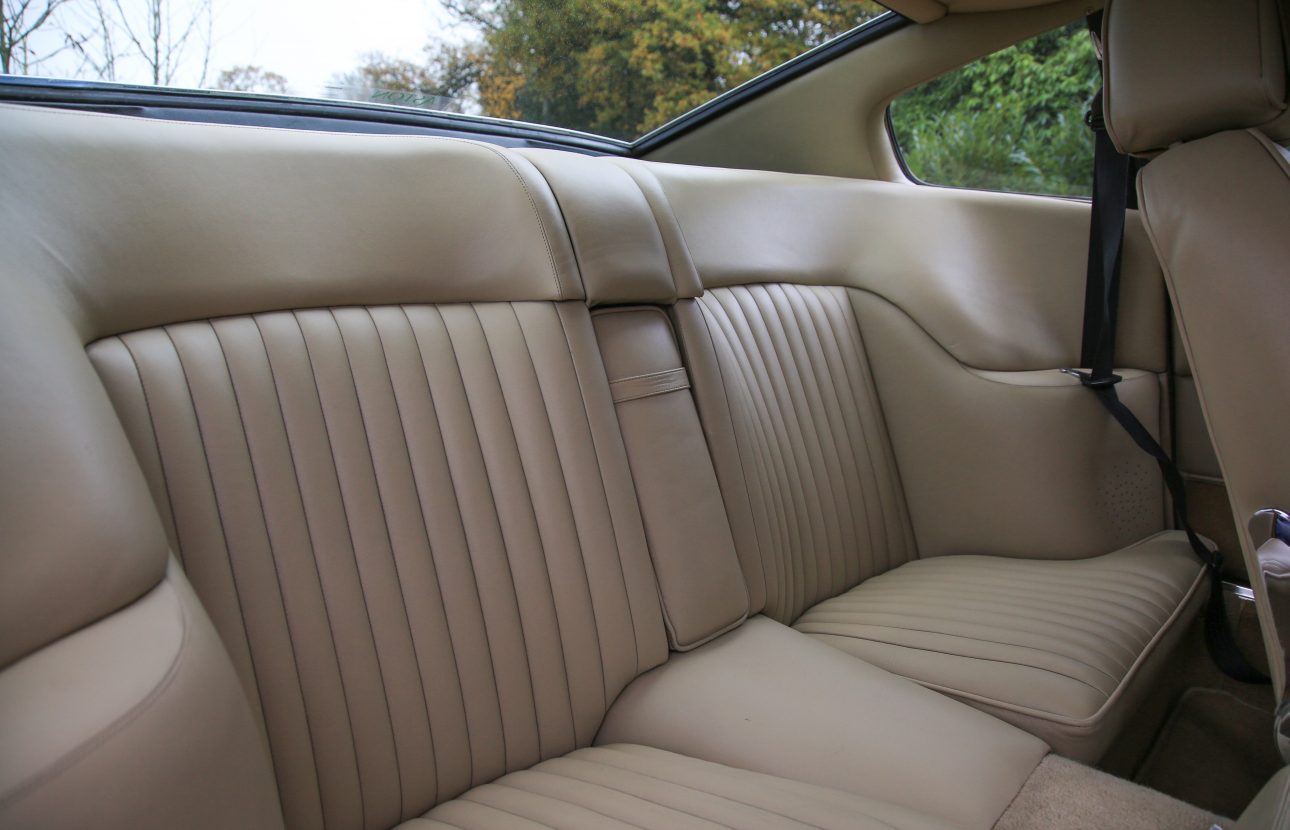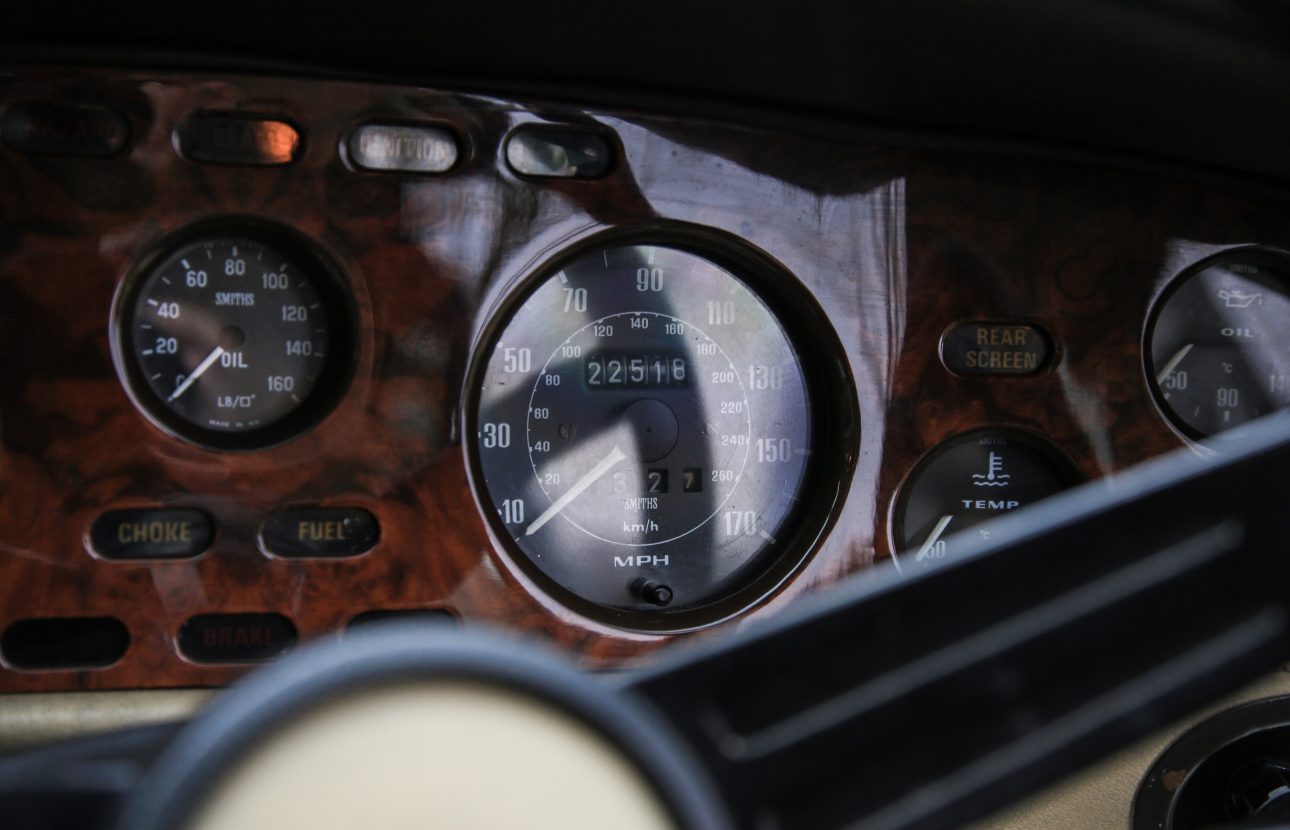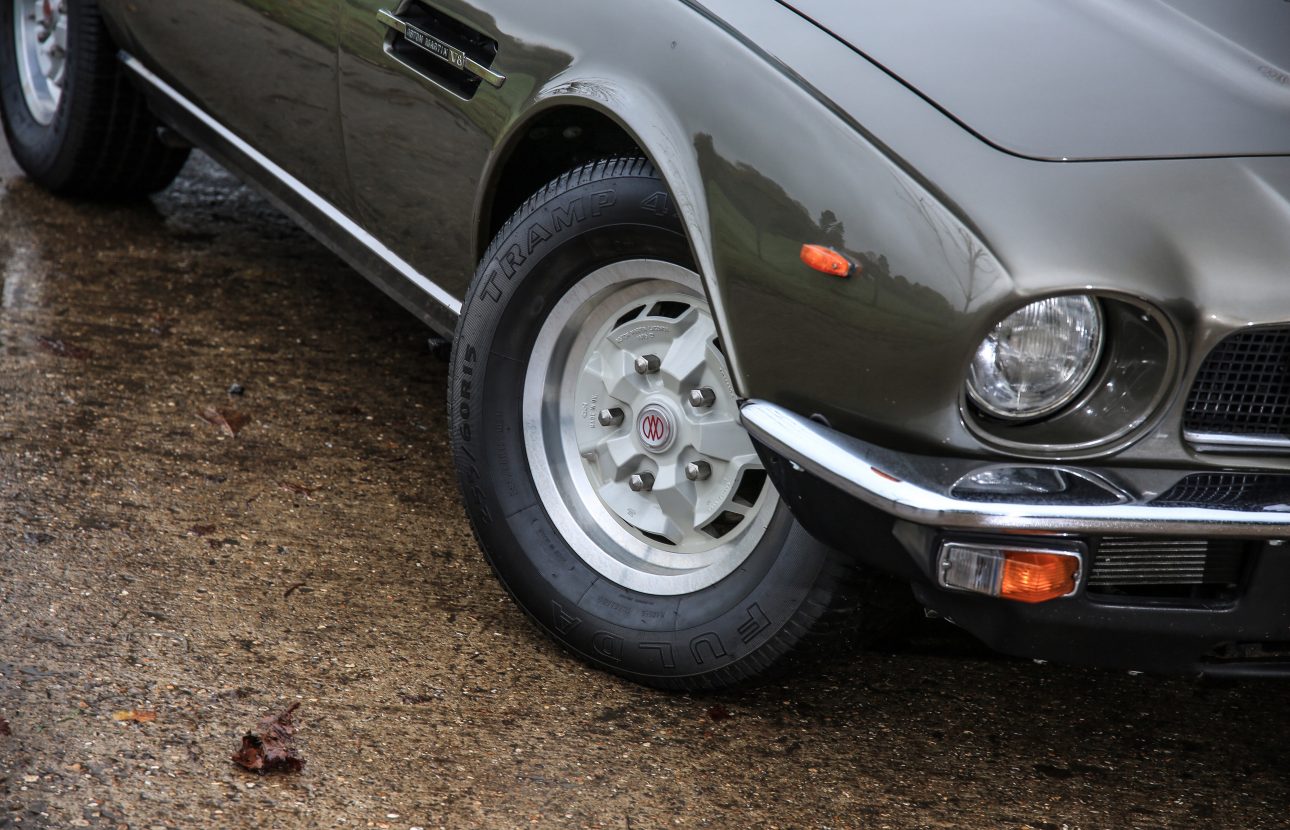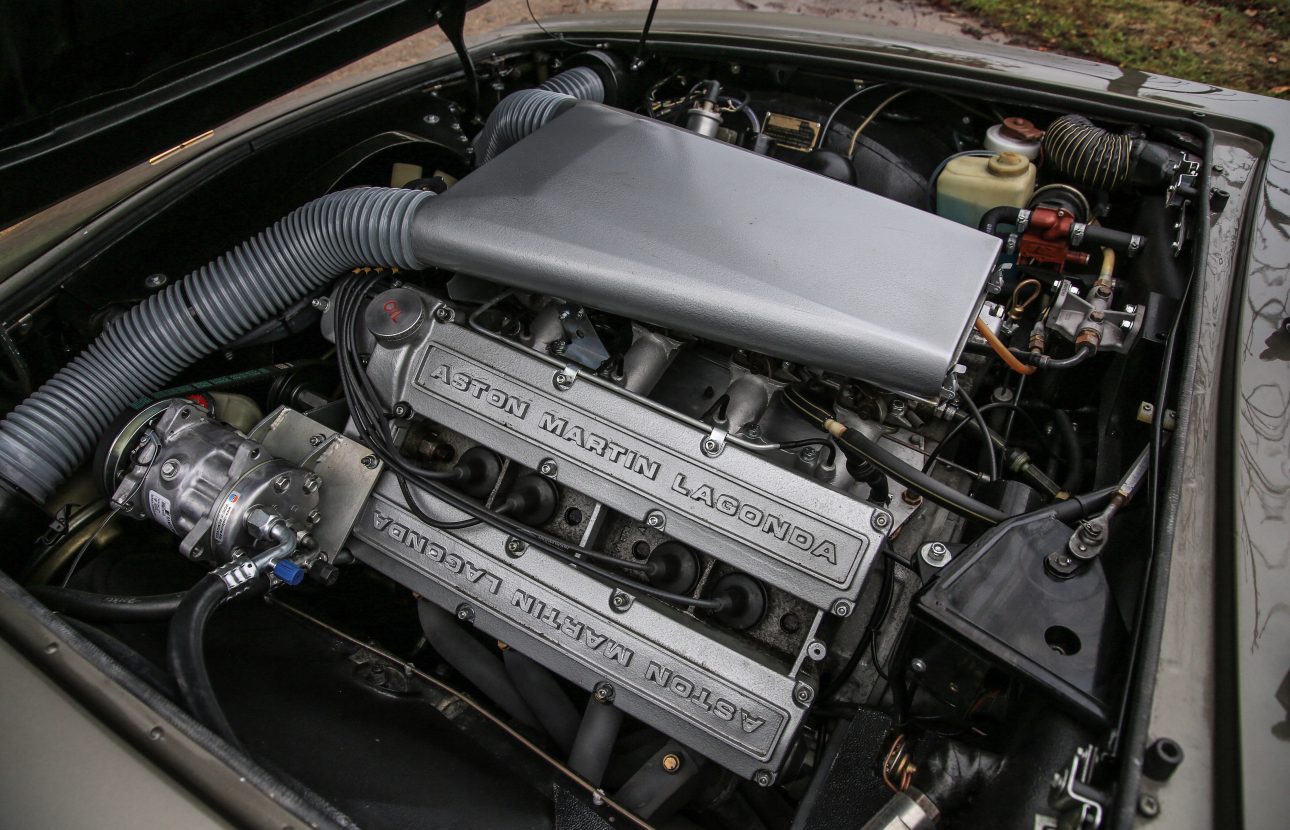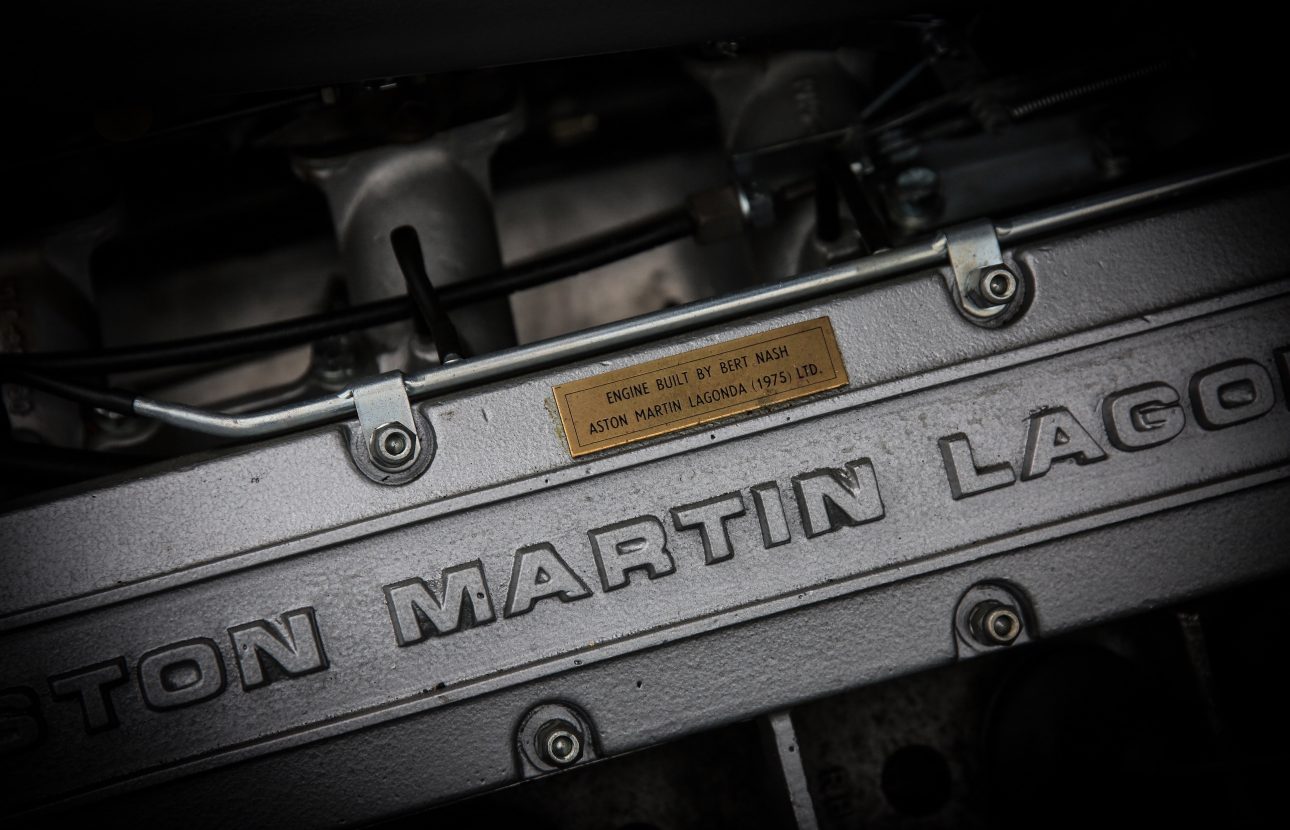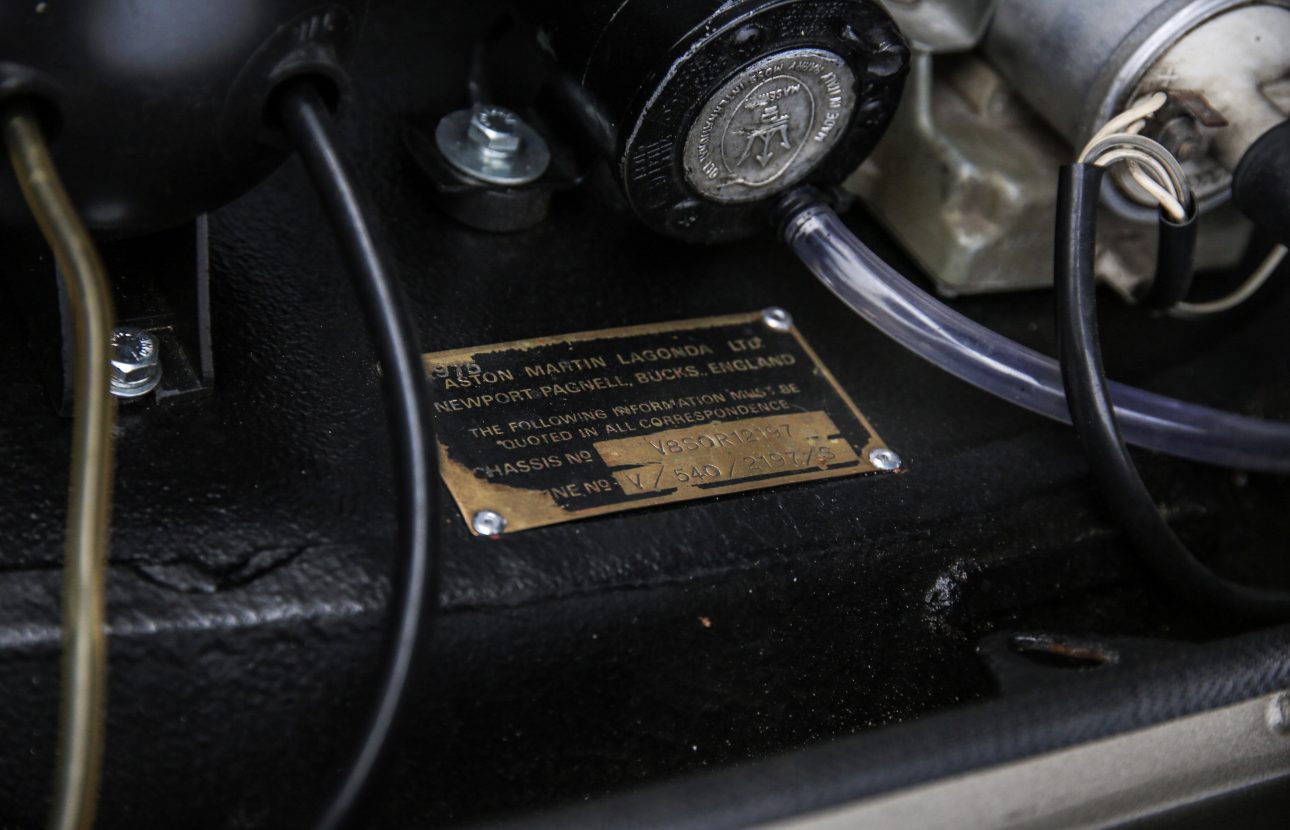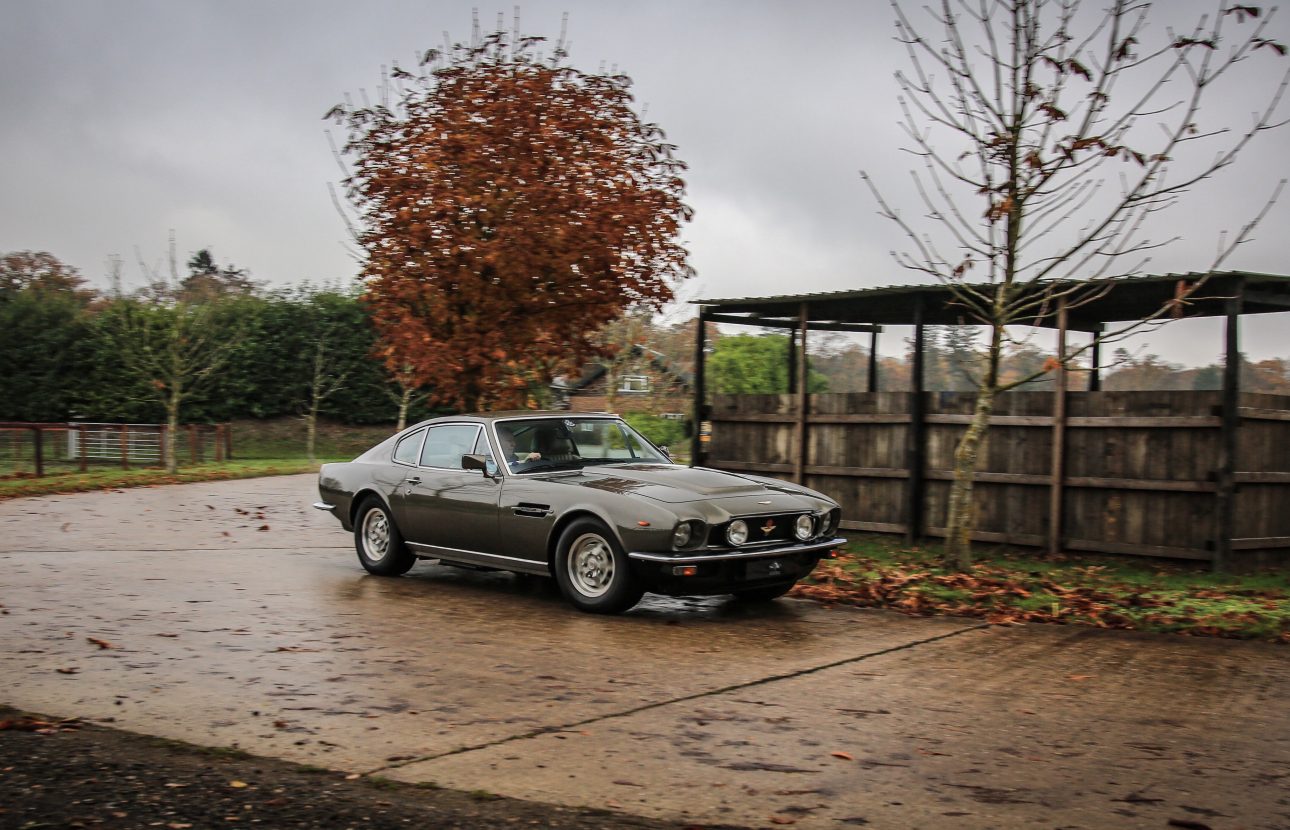 David Brown's ambition to take Aston Martin to new heights required a more powerful V8 engine to replace their established straight six. Whilst the DBS went into production in 1967 it wasn't until two years later that the car received the new, more powerful, V8. The V8 powered DBS ensured Aston could offer one of the fastest production cars in the world. Unfortunately, this was not enough to return Aston Martin to profit and as such David Brown sold the company to Company Developments in 1972.
After Company Developments' acquistion of Aston Martin work started on a comprehensive facelift of the DBSV8. The main visual differences were the adoption of single headlamps and a revised front grille. Now known as the AMV8, the car retained the Bosch mechanical fuel injection system until August 1973, when four twin choke Weber carburettors were fitted, together with updates to the interior trim, a bigger bonnet bulge to clear the carburettor air box and a re-designed fuel tank to allow more luggage space. Powered by the Tadek Marek designed all aluminium 5.3 litre V8 engine producing in excess of 310 bhp, the AMV8 was capable of accelerating from rest to 60 mph in just 6.1 secs and on to a claimed top speed of 140 mph.
The Series IV – "Oscar India" named after its October Introduction was launched to the public at the Birmingham International Motor Show in 1978. The Series IV external changes included the closed Carburettor bonnet bulge and integrated boot lid spoiler. The Oscar India also saw the introduction of a more sumptuous interior with extensive use of Burr Walnut and additional Connolly leather. During its production run just 352 Coupe Oscar India's were built.
The Aston Martin V8 Series IV Oscar India Automatic offered here at Autostorico is 1980 registered example finished in Old English Pewter with beige leather interior. Chassis number "12197" was delivered new to Mr MF Bream of Leicester by Aston Martin Sales Ltd of Sloane Street, London on 4th January 1980. This exceptional, 5 owner, car has covered 122,513 documented miles and has a remarkable history, still retaining its original service record books and Yellow warranty card. Having been maintained throughout the car's life to the highest possible standard the car has recently undergone the following work, the majority of which has been carried out by either Aston Martin London or Aston Engineering Ltd: Sills replaced during recent Chassis work, engine bay detail including removal of the engine, new bulk head lining, all fittings stripped, cleaned, re-plated and powder coated as necessary, gearbox rebuild by ATS, high torque starter motor fitted, exhaust manifolds blasted and heat coated, brakes and master cylinder overhauled, new air conditioning system, and a new alternator has been fitted. The interior has also been refurbished with new boot carpets fitted.
Supplied with an extensive history file including a current V5 registration document, previous MOT's and various invoices.
This stunning car offers the purchaser an opportunity to own a unique example of a true British classic, which will certainly appreciate further over time.
Viewing strictly by appointment only.
View previously sold Aston Martins