Ducati 851 Superbike Kit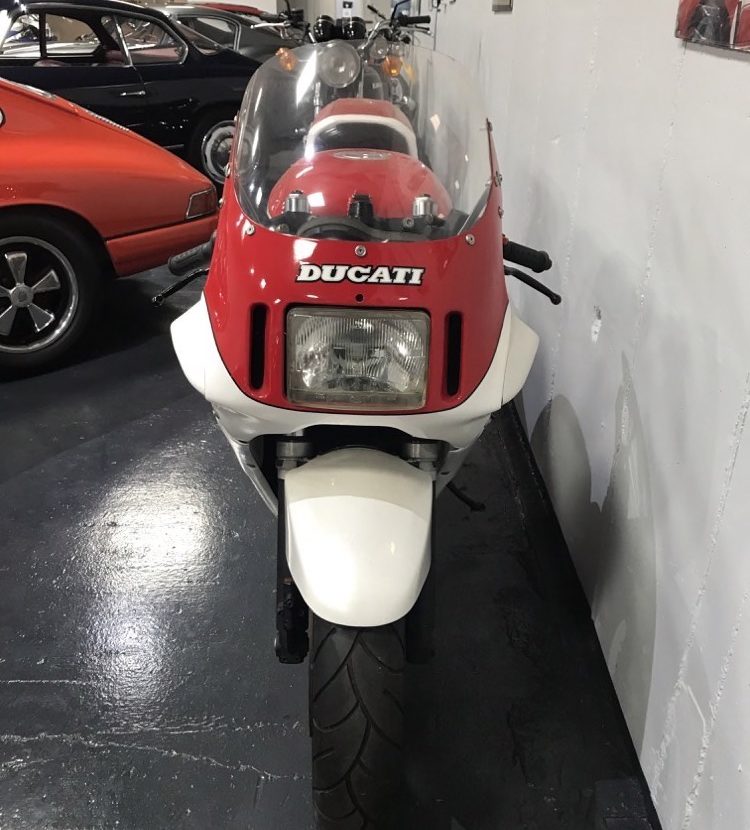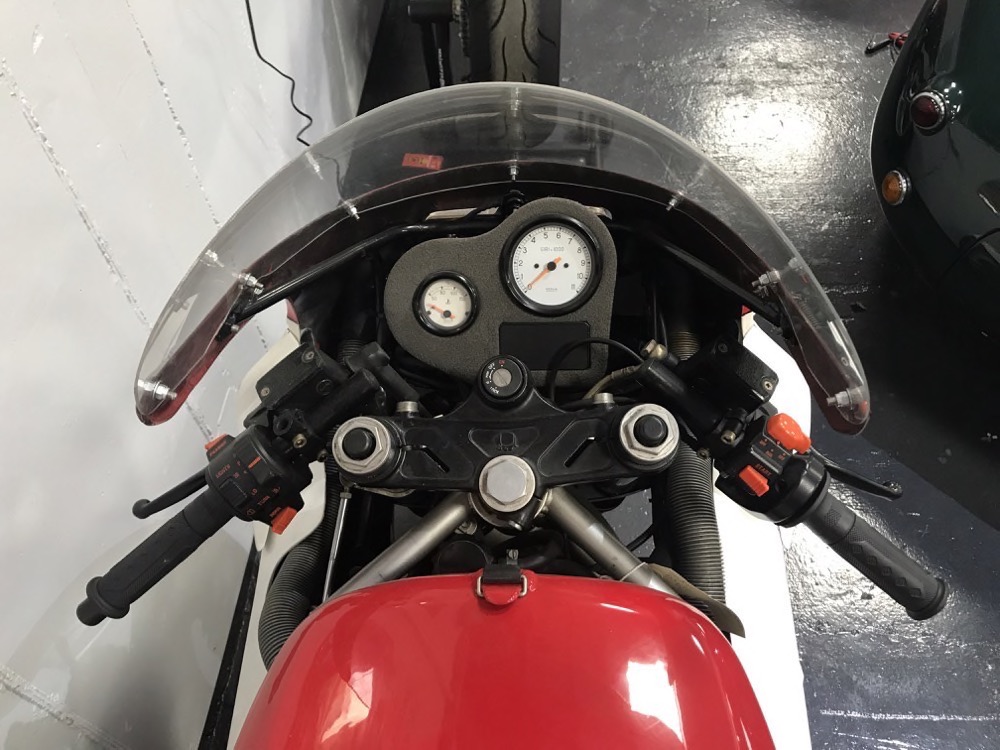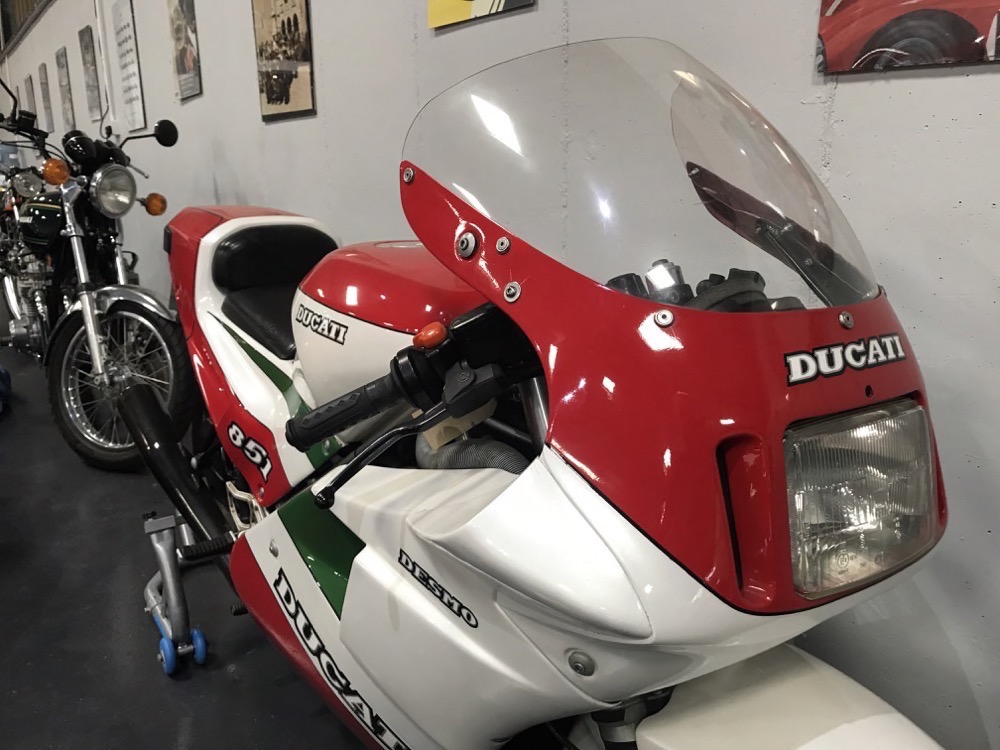 One of the most influential motorcycles of recent times, the Ducati '851' restored the fortunes of the Italian company and paved the way for a highly successful family of superbikes, the final (pre-Panigale) example being the '1098' of 2007. In developing the original 851, engineer Massimo Bordi created one of the finest motorcycle power plants ever. By the mid-1980s, Ducati's existing air-cooled 4-valve twins were approaching the end of their development, so Bordi started with a clean sheet in creating their water-cooled, 8-valve, fuel-injected successor. Ducati's trademark desmodromic valve actuation system, which closes the valves mechanically rather than relying on springs, was retained, as was the 90-degree angle between the cylinders. Wrapped around this outstanding 'Desmoquattro' engine was a frame, consisting of an intricate trellis of straight tubes, whose design would become a Ducati trademark. Two models were available initially: the 851 Strada and 851 Superbike Kit, the latter being the first of many limited edition 'homologation specials' produced to satisfy World Superbike Championship requirements. The major differences were the Kit's closer-ratio gearbox and 17" wheels (16" on the Strada). Only 207 Superbike Kit models were made (all but one in 1988) and today it is one of the rarest and most sought after of the Desmoquattro family.
The 851 Superbike Kit offered here at Autostorico is chassis 206 of the 207 homologation bikes built. Since number 207 is believed to have been delivered directly to a museum this makes 206 the last bike in circulation. The bike was purchased new by a collector who used it very briefly. The bike was then sold into a second collection belonging to an Italian hotel magnate where it remained for a number of years. Falling on harder times a proportion of his collection was sold including this bike which came to the UK early in 2012. On arrival in the UK it was re-commissioned and MOT'd, this work included a full service, new belts, new fuel pump and fluids all round. The current registered keeper has owned the bike since early 2014 and has kept it off the road in his private collection.
Viewing strictly by appointment only.
View previously sold Ducatis