Jaguar E-Type Series 1 4.2 FHC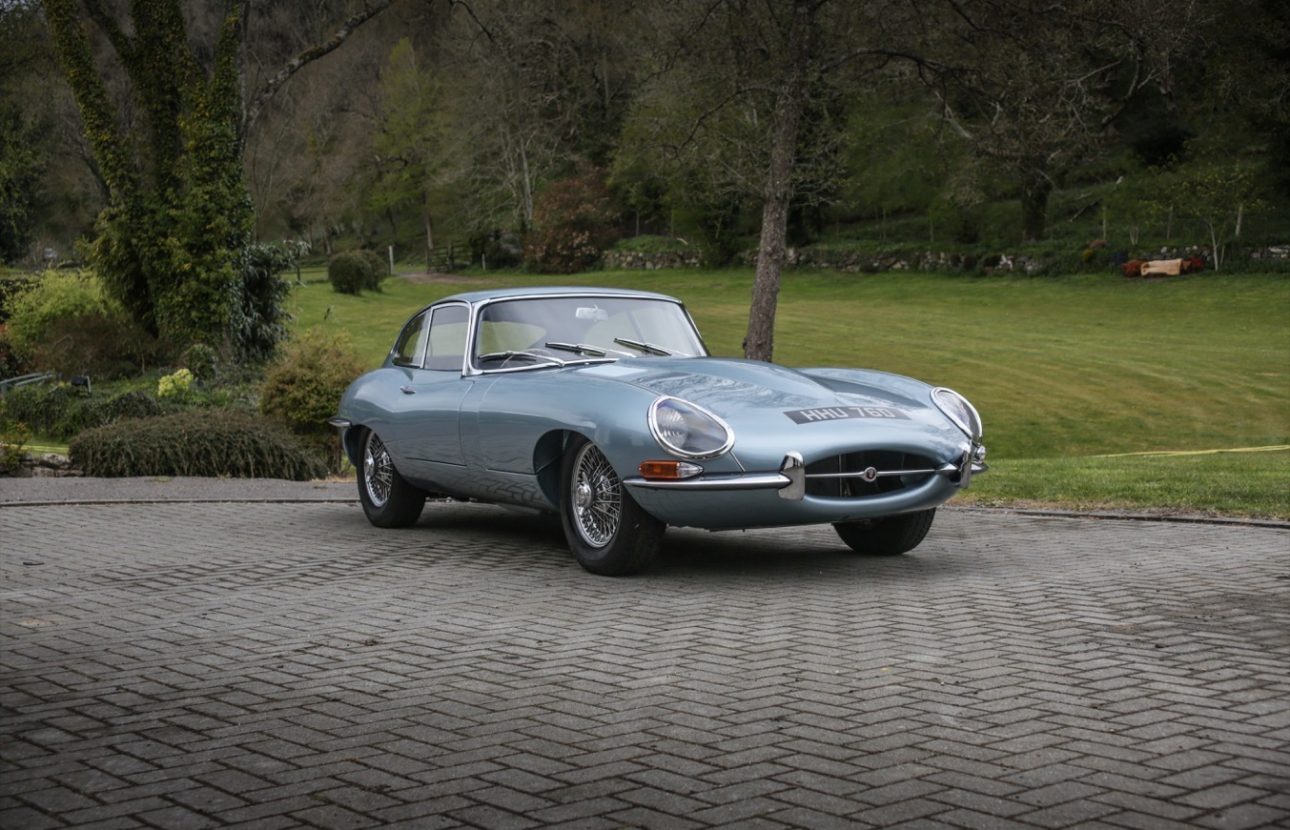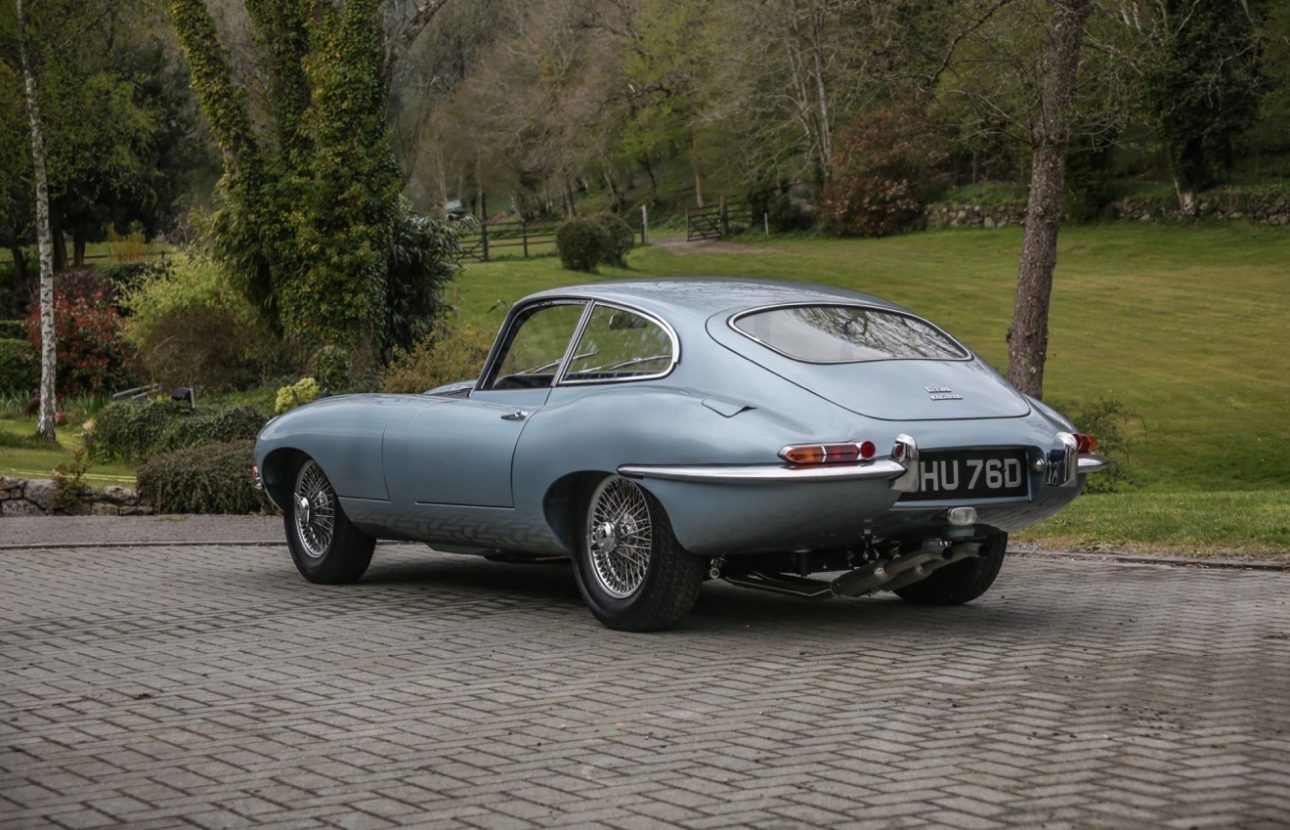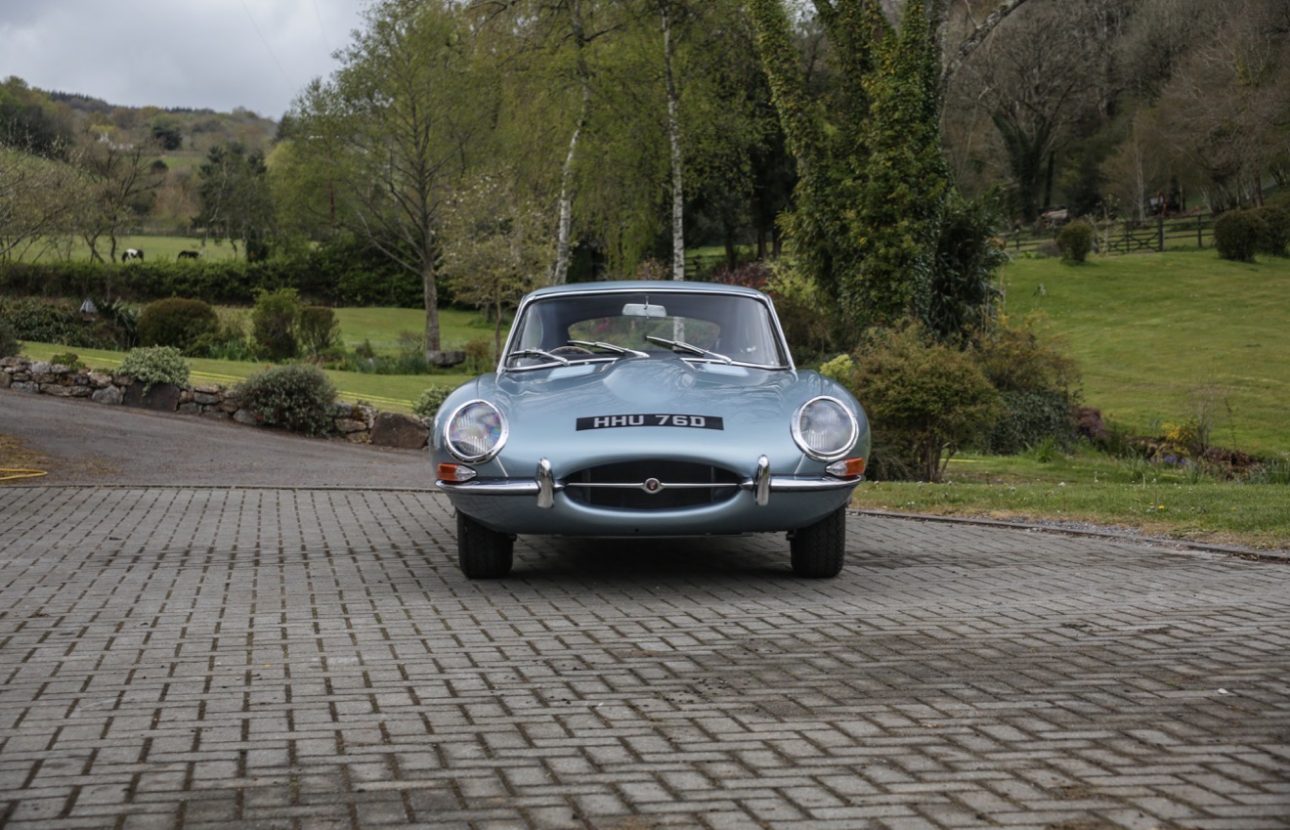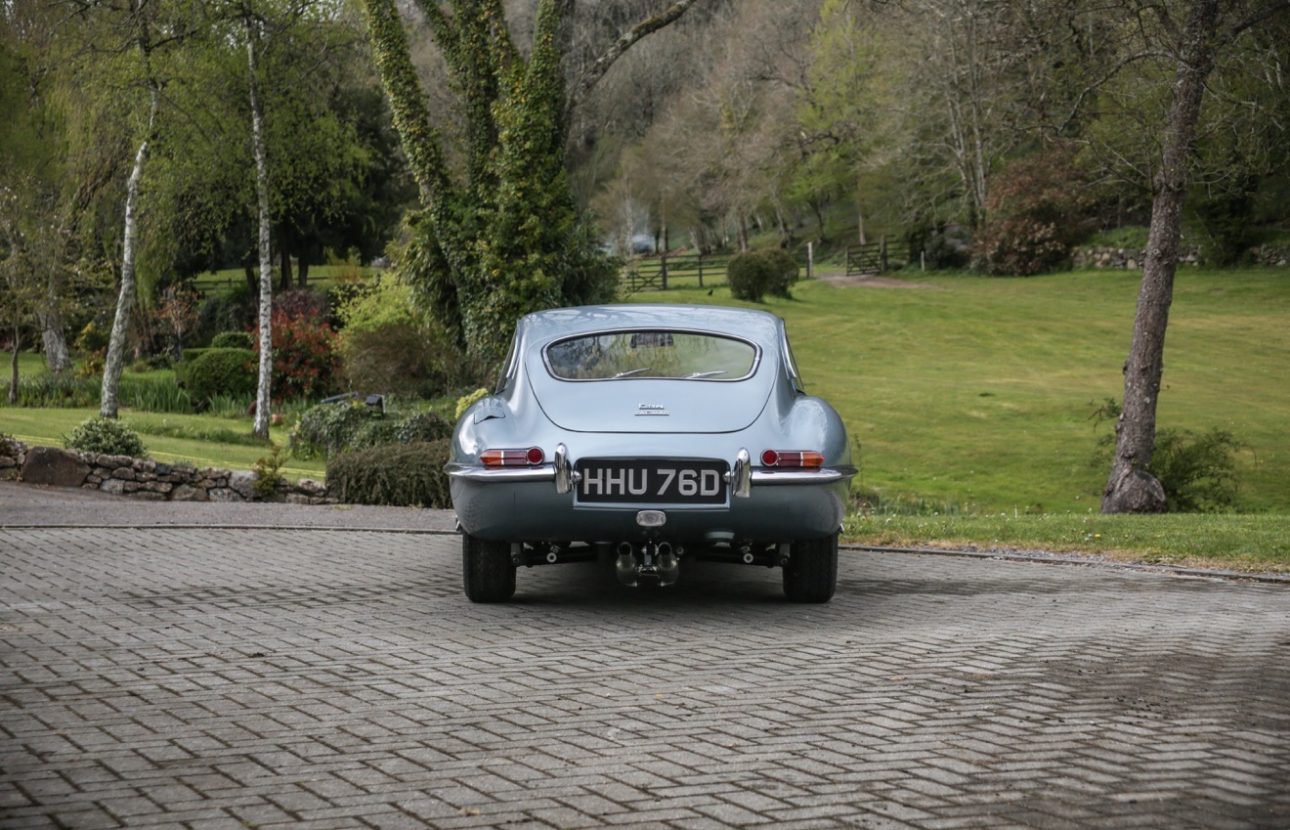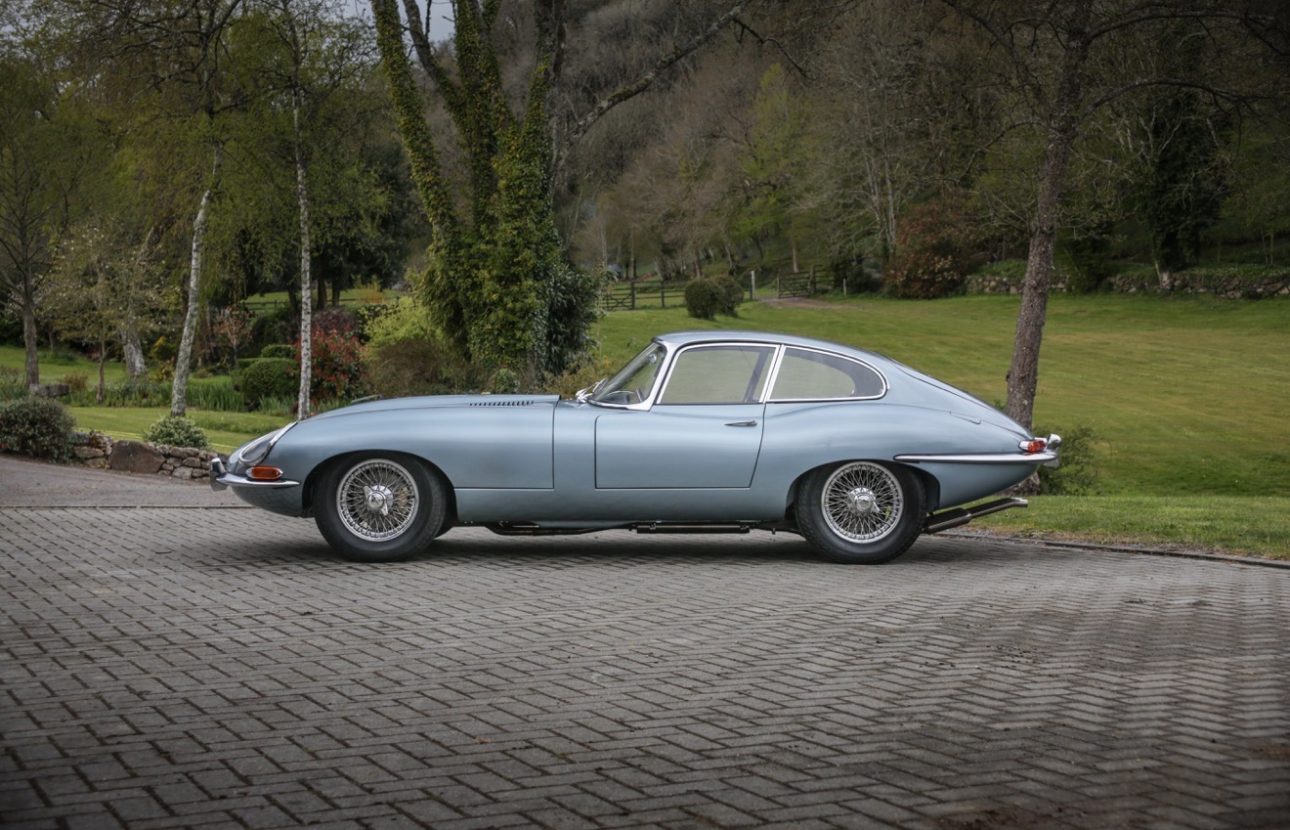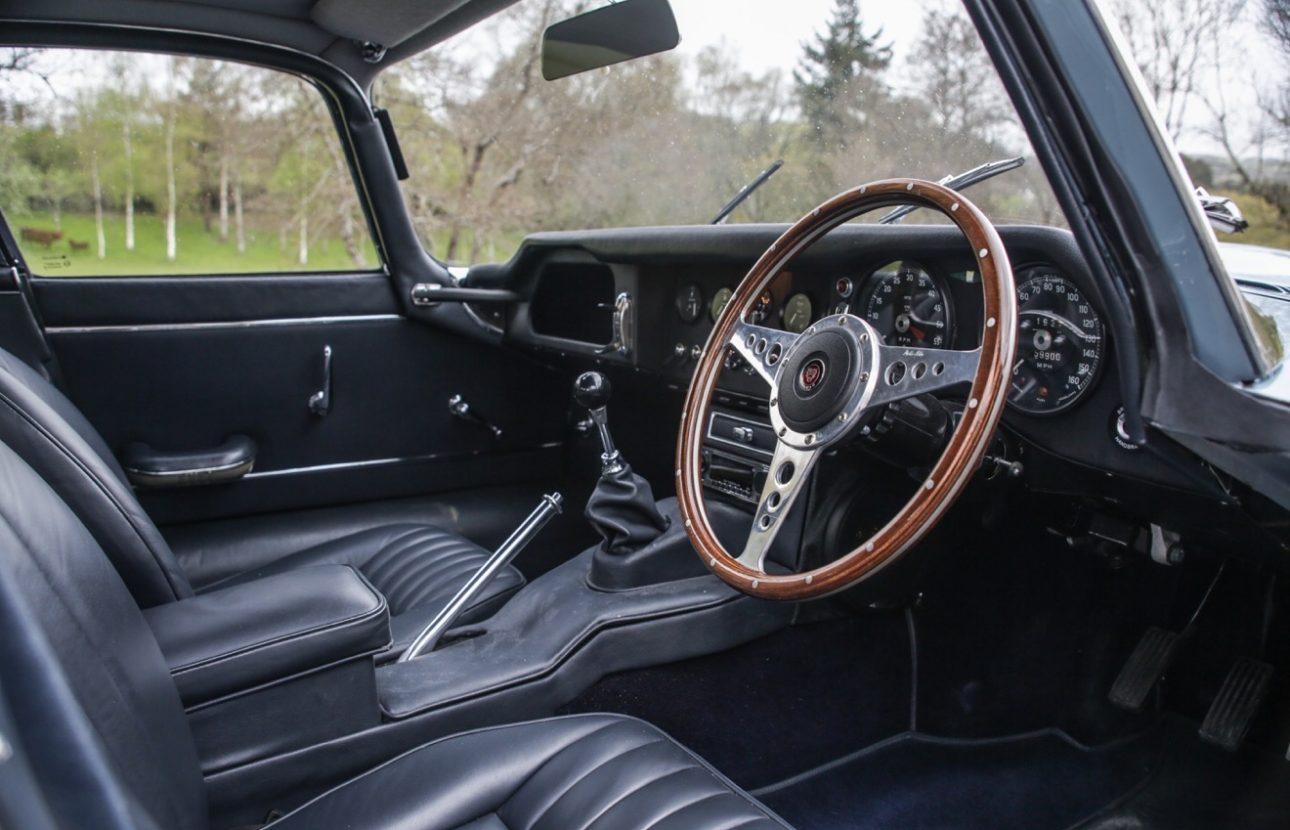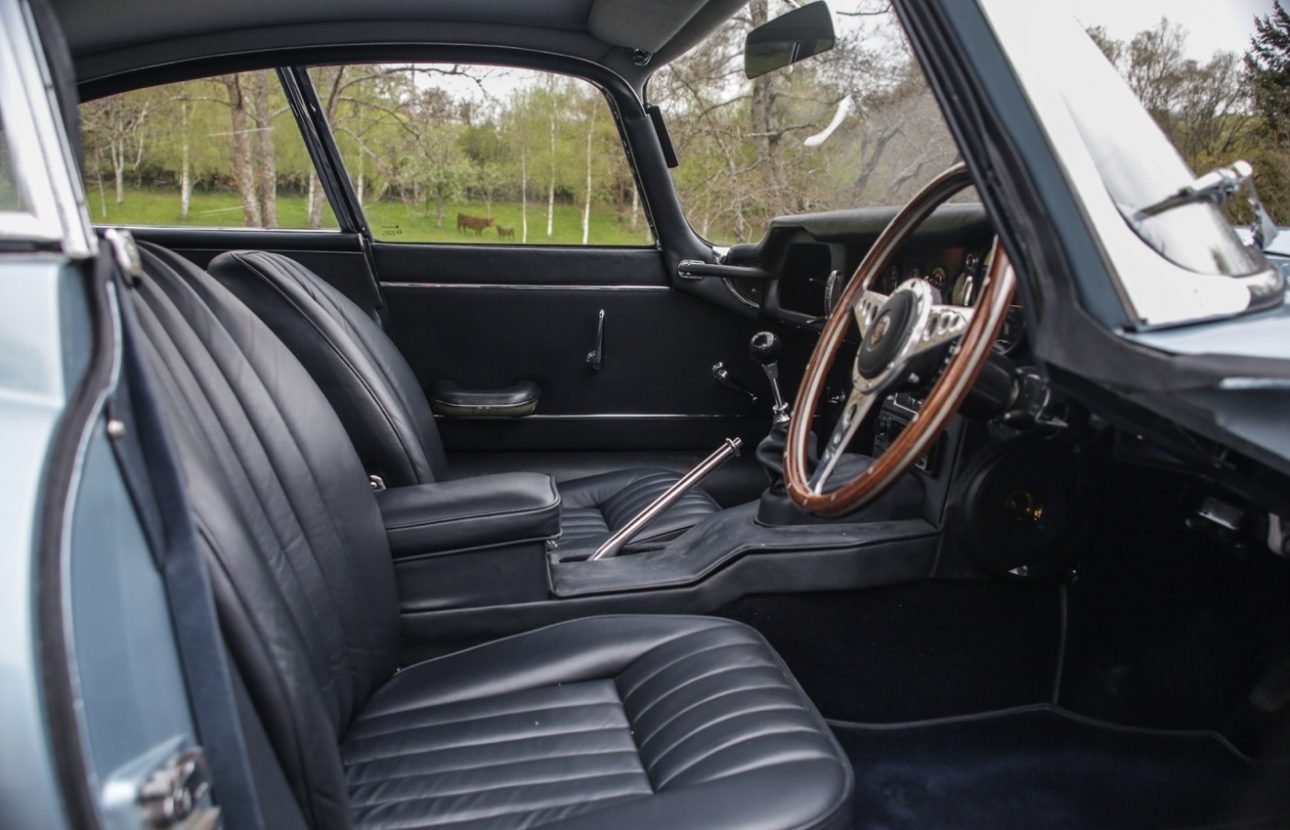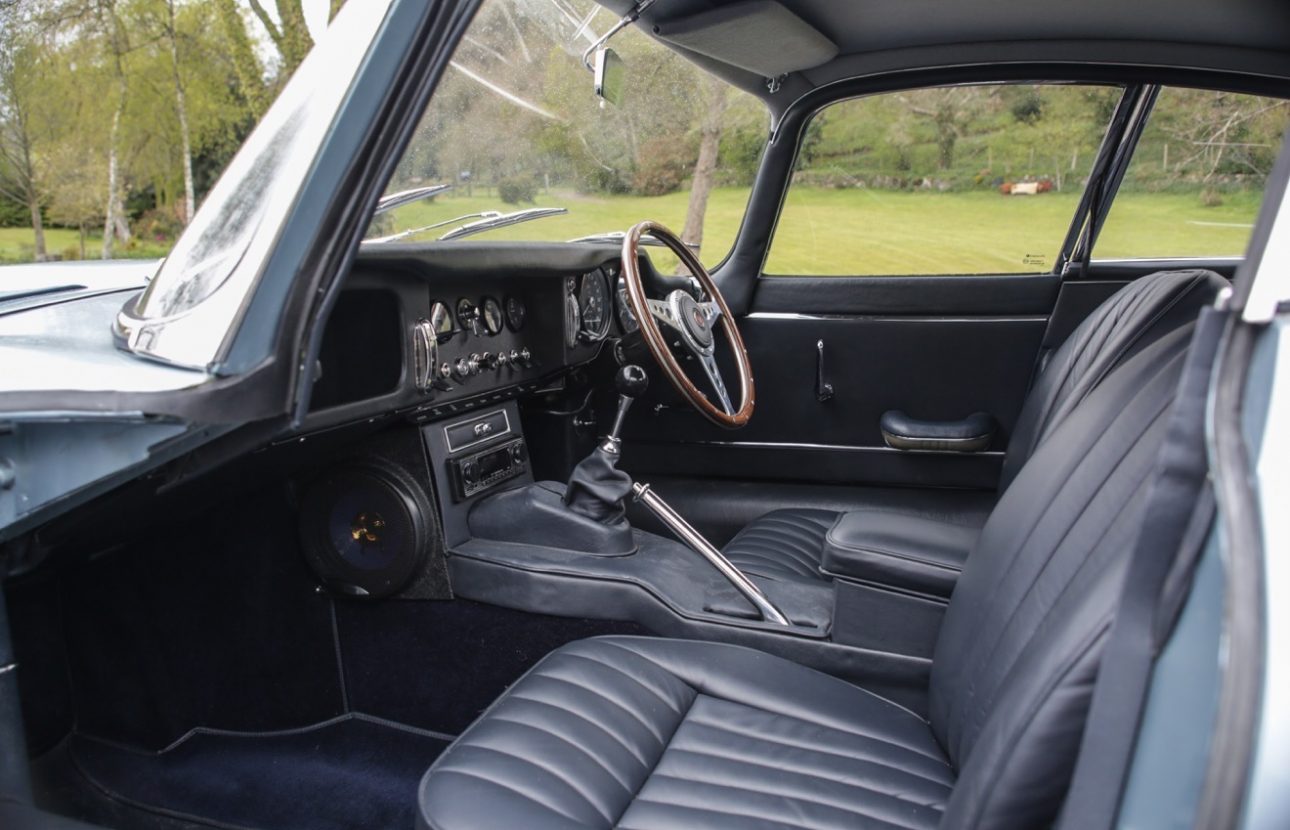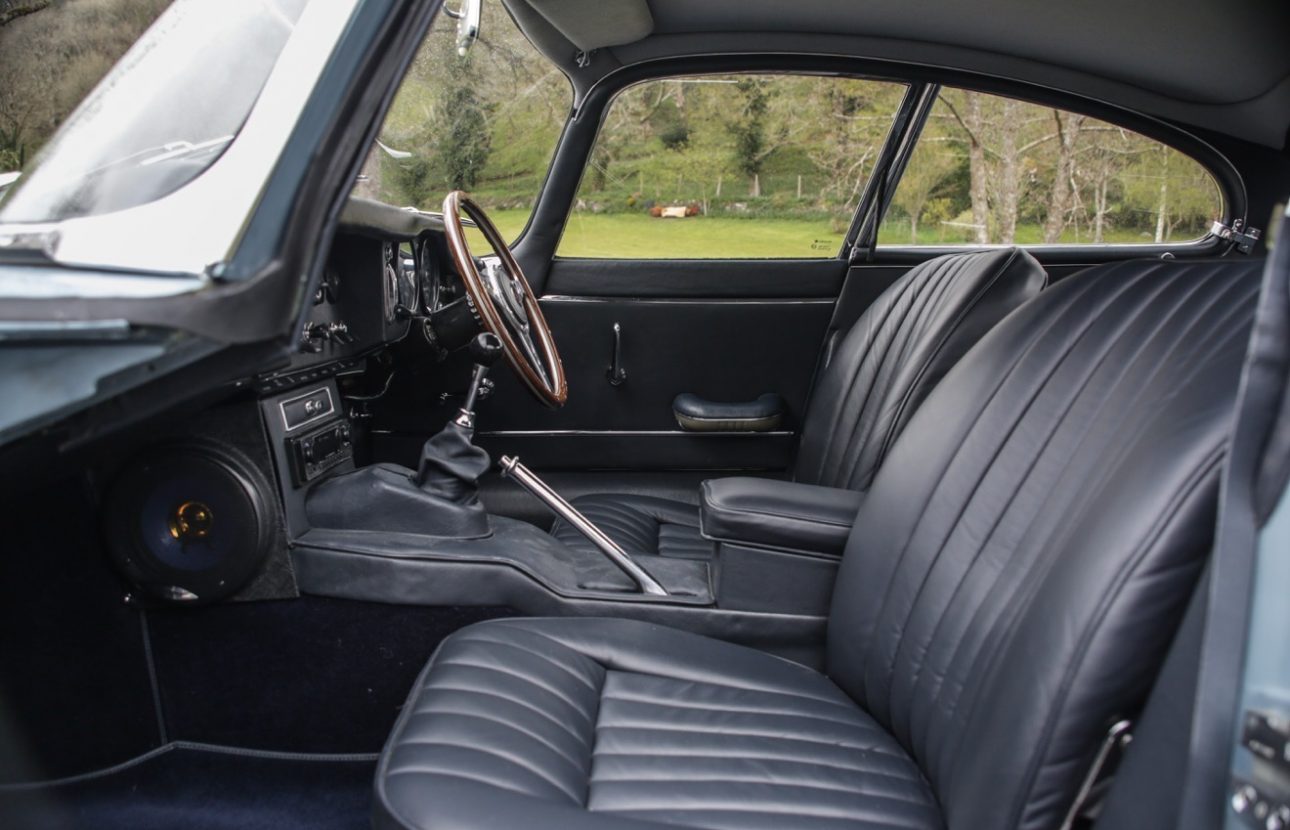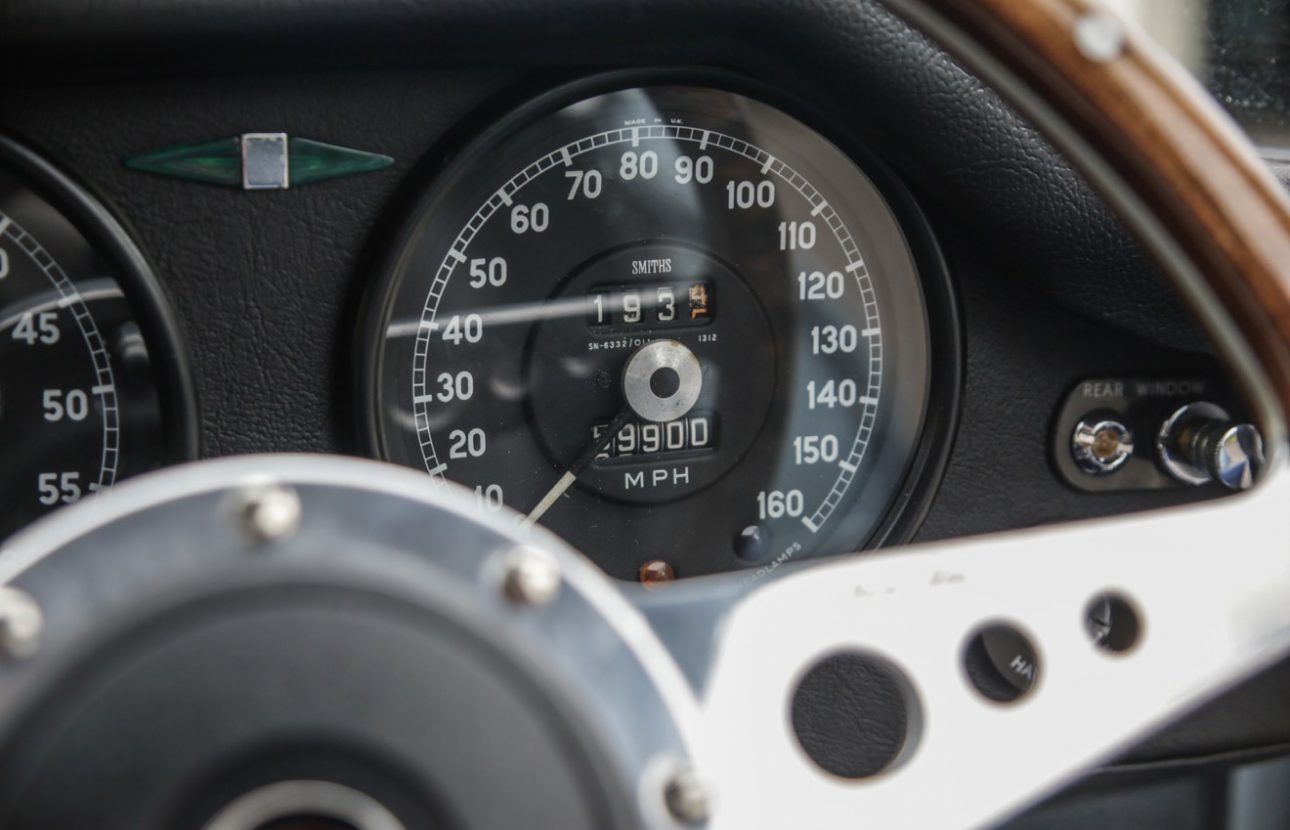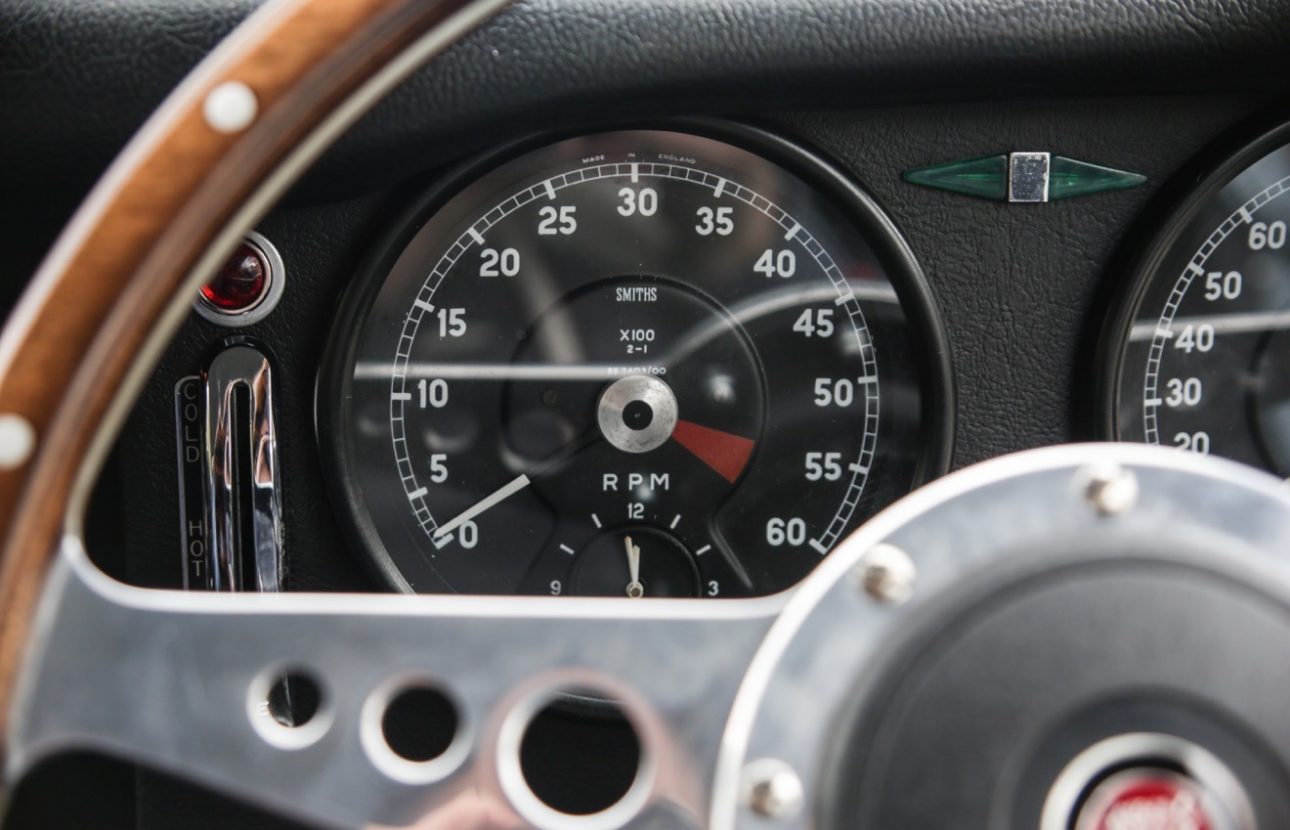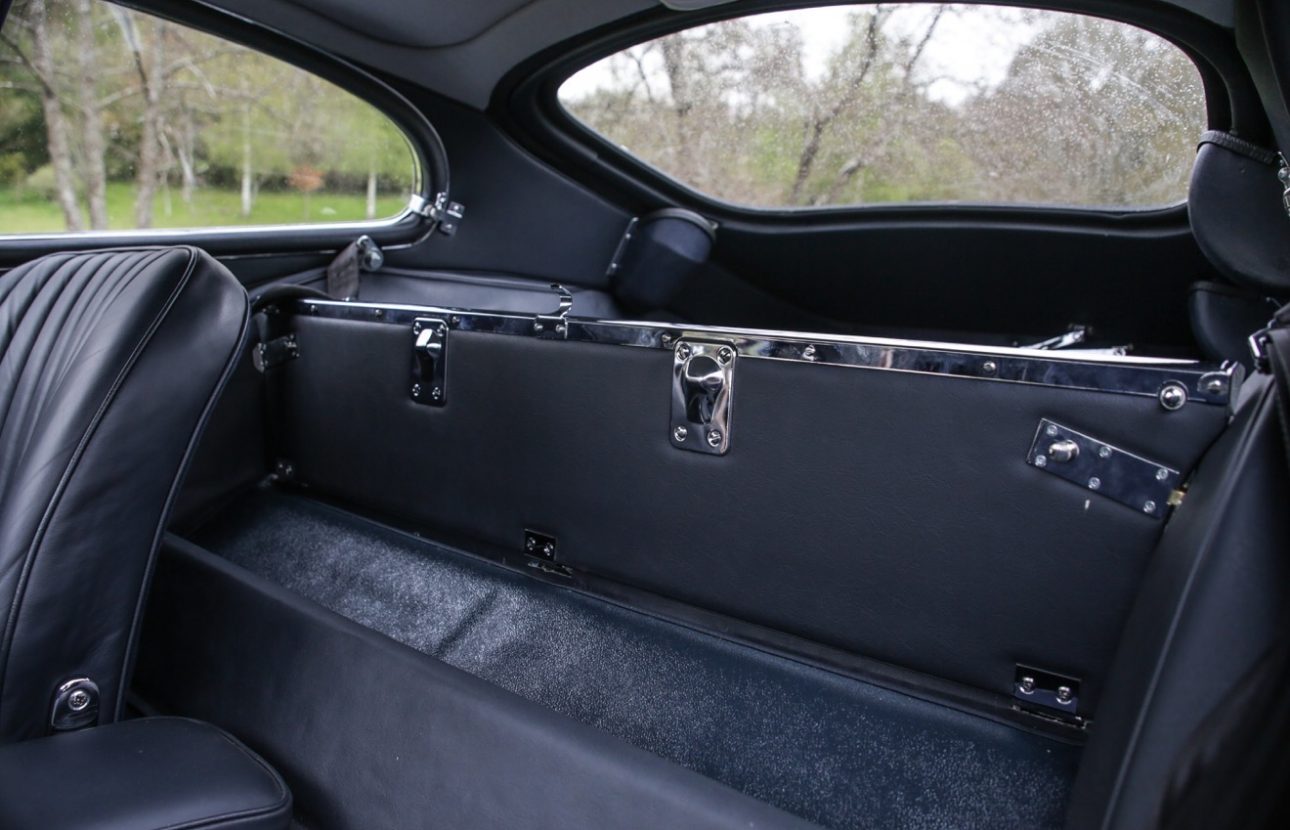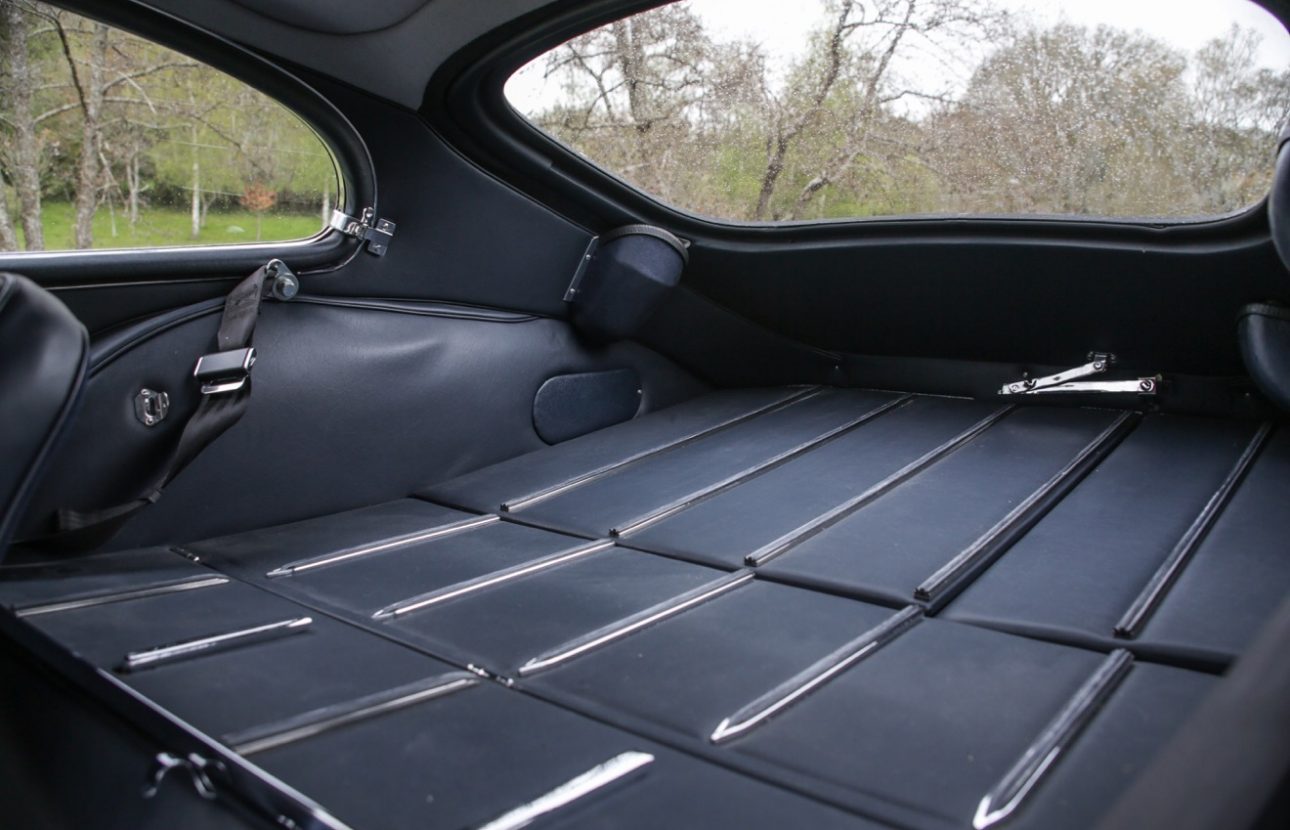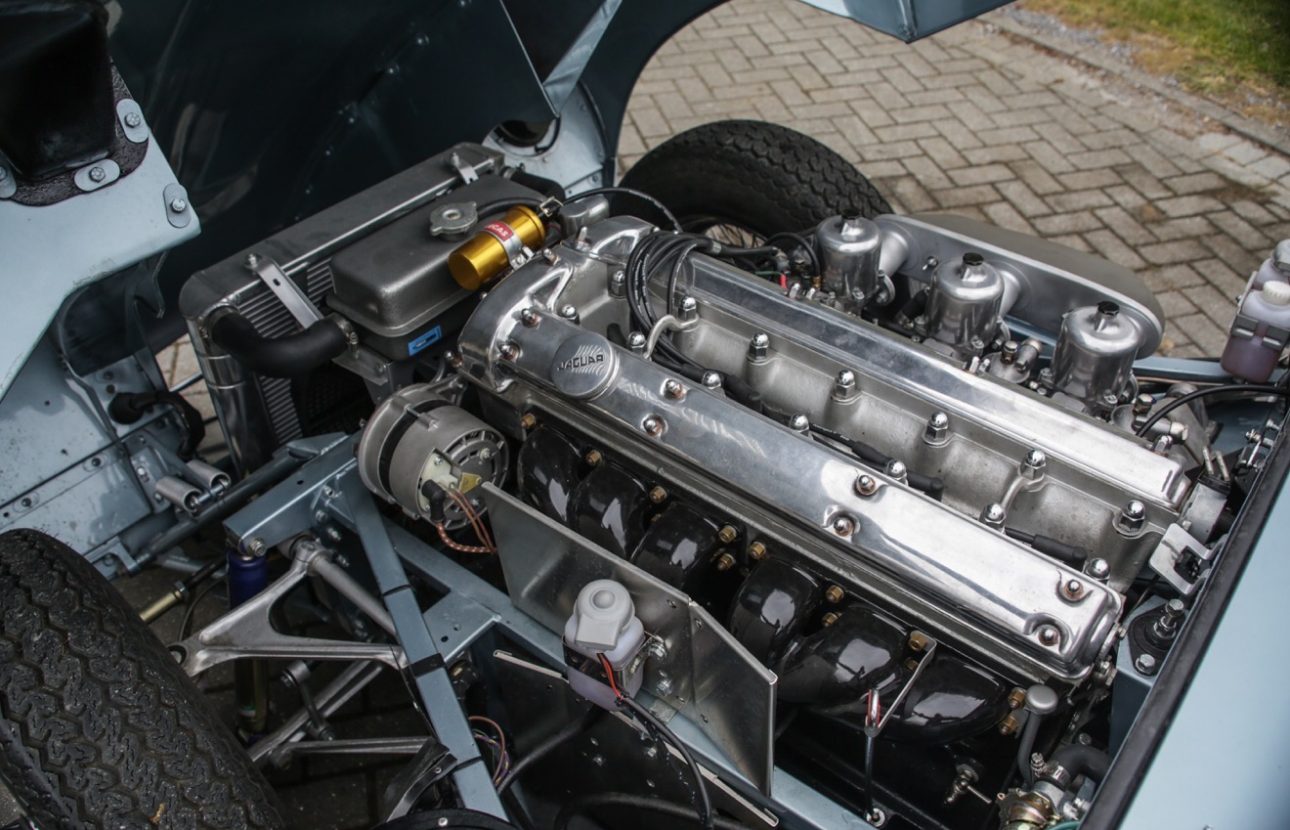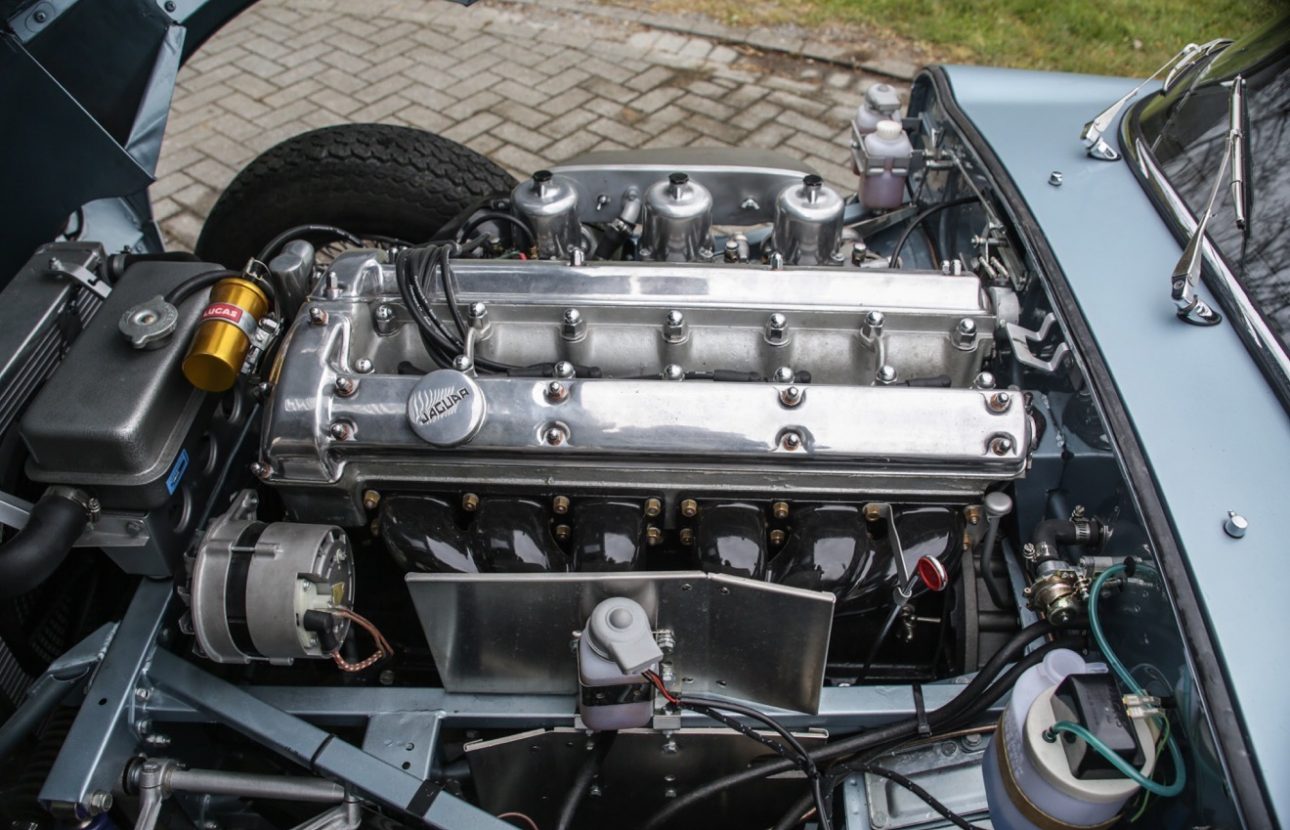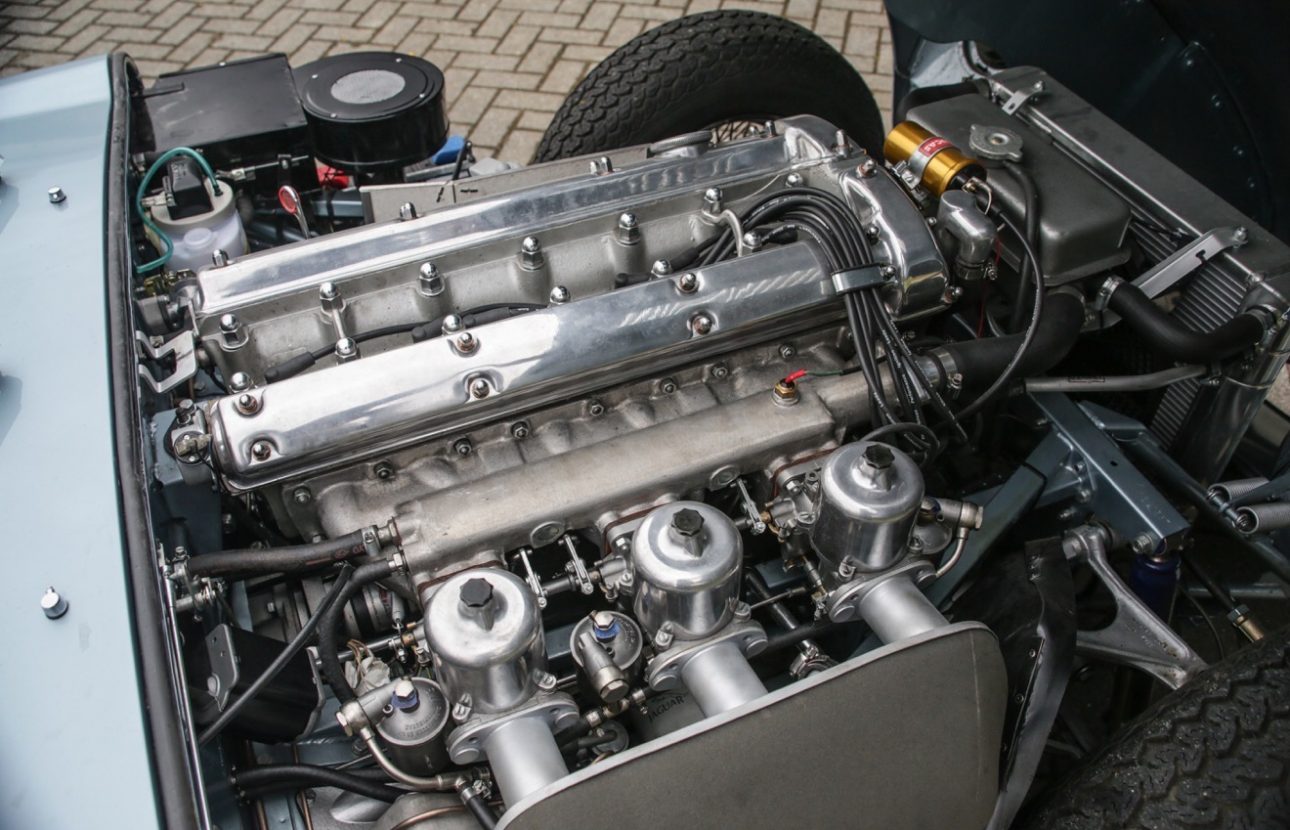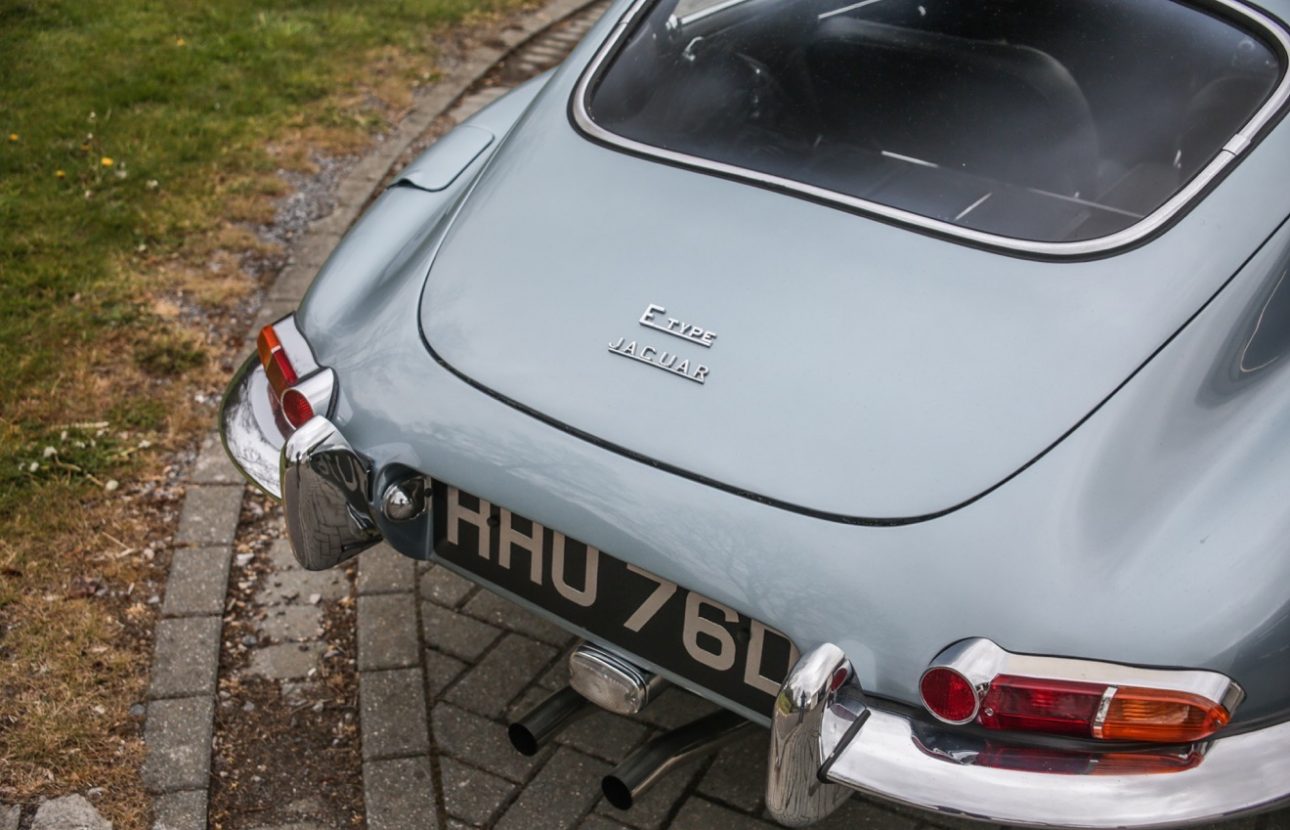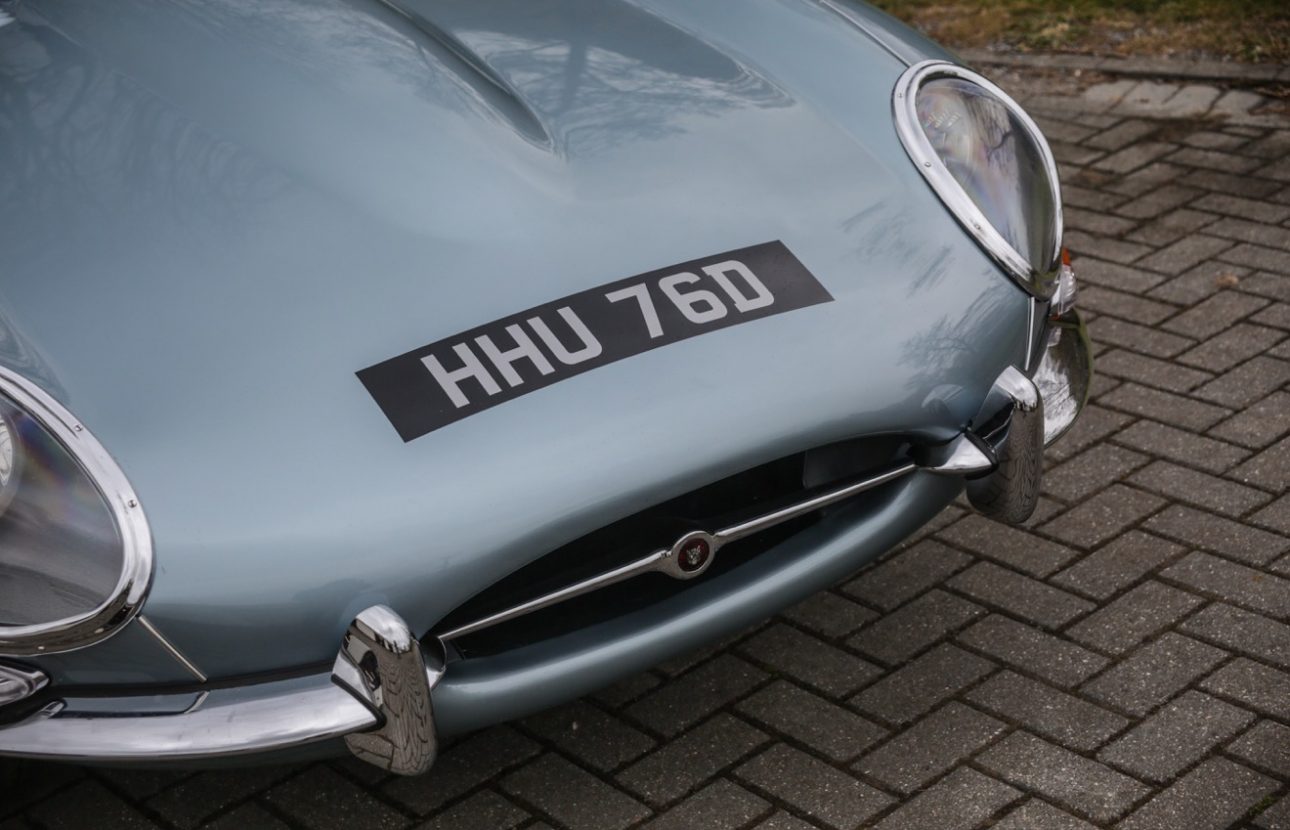 The 1966 Jaguar E- Type Series 1 4.2 FHC offered here at Autostorico is a UK supplied car finished in its original colour of Opalescent Silver Blue with a Dark Blue interior. Purchased by its current owner John Piper , Managing Director of Piper special vehicles. John worked with Ross Brawn and was Chief Designer at TWR Jaguar in the early 90s when Jaguar won the World Sportscar Championship with the Silk Cut Jaguars. He wanted the car restored to a Formula 1 concours standard. The work was entrusted to marque specialist Rushton Engineering of Cullompton Devon with John managing the project personally. At which point a no expense spared comprehensive but sensitive restoration was carried out but retaining originality wherever possible. The restoration covered the items  outlined below. The car has only covered test miles since the restoration was completed.
Bodyshell:
Dismantle entire bodyshell. Soda blast body to remove any signs of rust, treat with rust inhibitor, and repair any metalwork as required.
Work has included renewal of the boot floor, the outer sills and inner bracing brackets.
Surface and repaint in Opalescent Silver Blue
New bulkhead blanking plates.
Engine:
Rebuild engine to standard specification and fit new lightweight starter and alternator.
Vitreous enamel applied to branch manifolds.
Supply and fit new water pump.
Skim head and fit new valve guides
Fit new valves and springs.
Fit new cam bearings.
Fit new timing chains and tensioner
Fit new oil pump.
Rebore and fit new pistons
Regrind crankshaft and fit new bearings
All new gaskets and seals
Vapour blast carburetors and cylinder head
Electroplate fasteners or renew
Supply and fit new electronic distributor
Powder coat pulleys and brackets
Polish cam covers, carb dash pots and breather
Supply and fit new chrome head nuts and washers.
Fit service ancillary items (plugs, oil filter, pulley belts, hoses etc)
Fit upgraded to spin on oil filter.
 Transmission:
Full gearbox rebuild by TES Transmissions of Westbury.
Full rebuild to differential by TES Transmissions of Westbury.
New wheel bearings, driveshaft universal joints, dampers/springs, inner and outer fulcrum bearings and radius arms.
New propshaft universal joints.
New clutch master cylinder
Front and rear suspension:
steering column, track rod ends,
Dismantle, blast and repaint. Rebuild with new seals and bearings.
Fit new upper and lower ball joints, wheel bearings, polybushes and fasteners.
Renew wheels, tyres, and spinners.
Systems:
New wiring looms fitted.
New exhaust system, shields and fittings,
New aluminum radiator and fans, air transfer pipes, heater transfer pipes, battery, washer bottle, heater valve, heater box and new matrix, vacuum tank, header tank, accelerator linkages, reservoir bottle brackets, wiper motor, fuel tank, fuel pump, expansion tank.
Fit new aluminum radiator and Revotec cooling fans.
Interior:
Full interior retrim in dark blue leather.
Renew dashboard covers.
Replace all seals
Retrim centre dash and rebuild all instruments,
Restore door catches.
Fit DAB retro style radio with Bluetooth.
Fit electric aerial.
Exterior:
New light lenses,
New wiper escutcheons, washer jets, wiper arms and blades, mud shields, undertrays,
Chrome plating or replacement as required.
Replace front screen and side glass in green sundym.
New heated rear screen in green sundym.
Braking system:
New calipers, pads, retainers, brake pipes and discs.
Handbrake mechanism was dismantled and rebuilt with new pads and control cable.
Rebuild pedal box
Supplied with a history file including a current V5 registration document, previous MOT's and other related history including its restoration
This stunning car offers the purchaser an opportunity to own what must be the 'Best' Series 1 4.2 FHC currently on the market, which will certainly appreciate further over time.
Viewing strictly by appointment only.
View previously sold Jaguars