Jaguar SS100 2.5 Litre Period Competition Car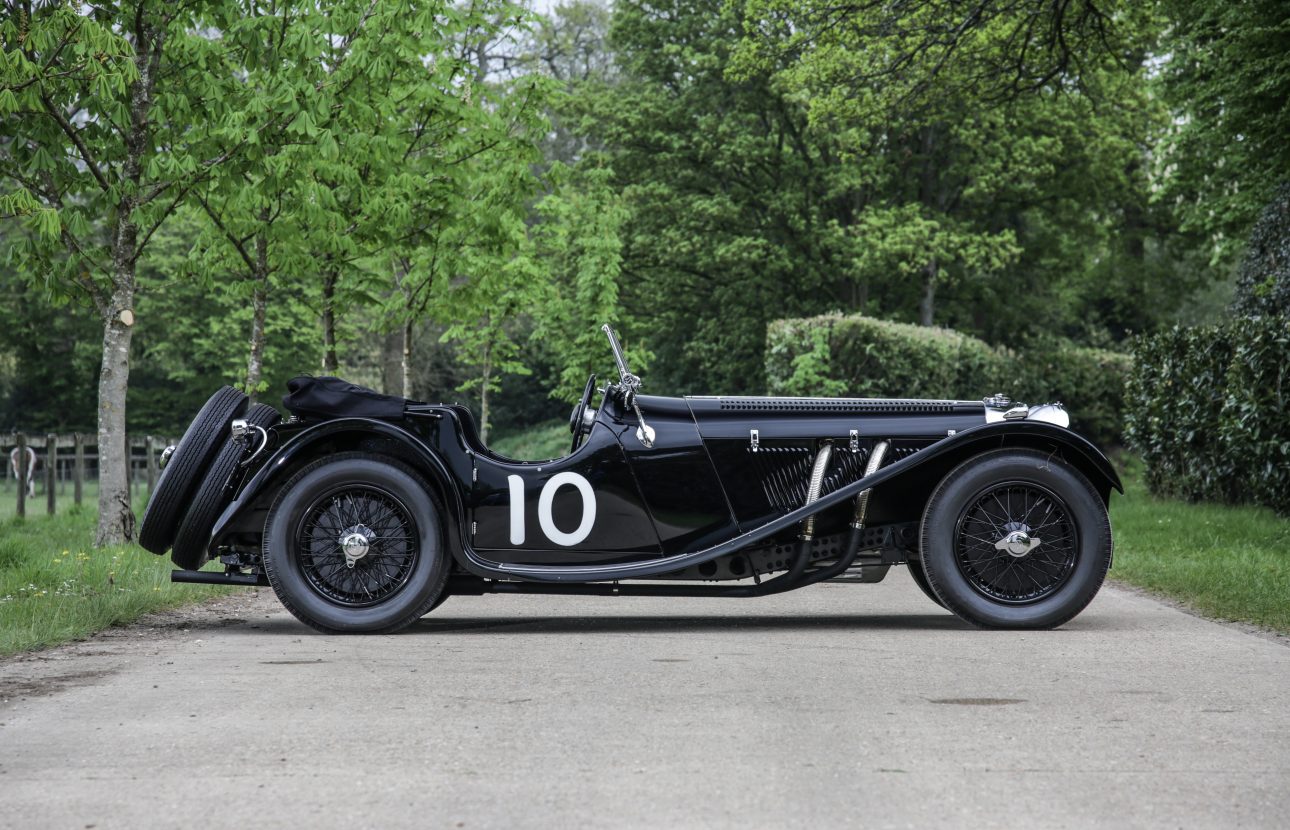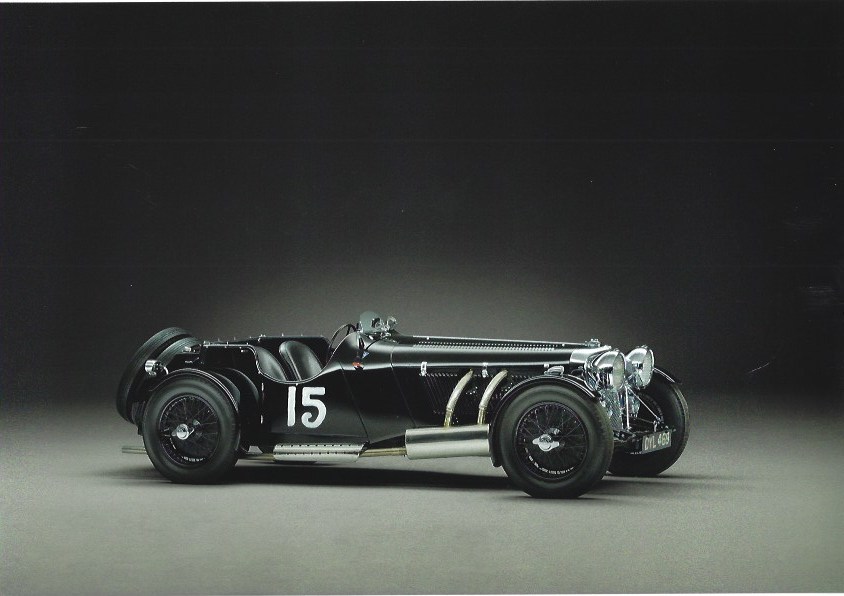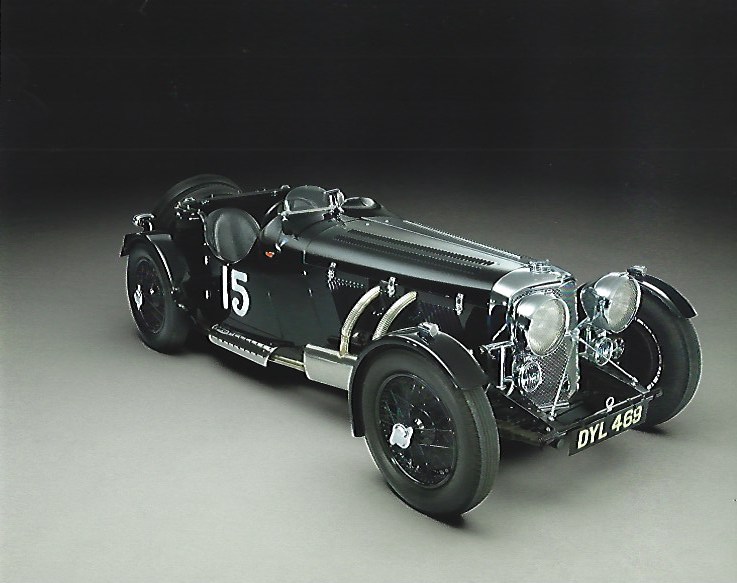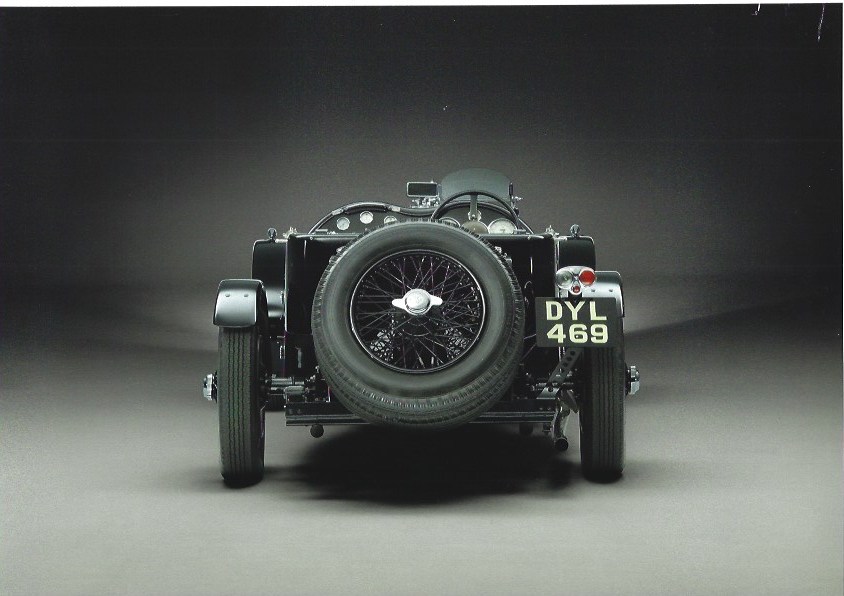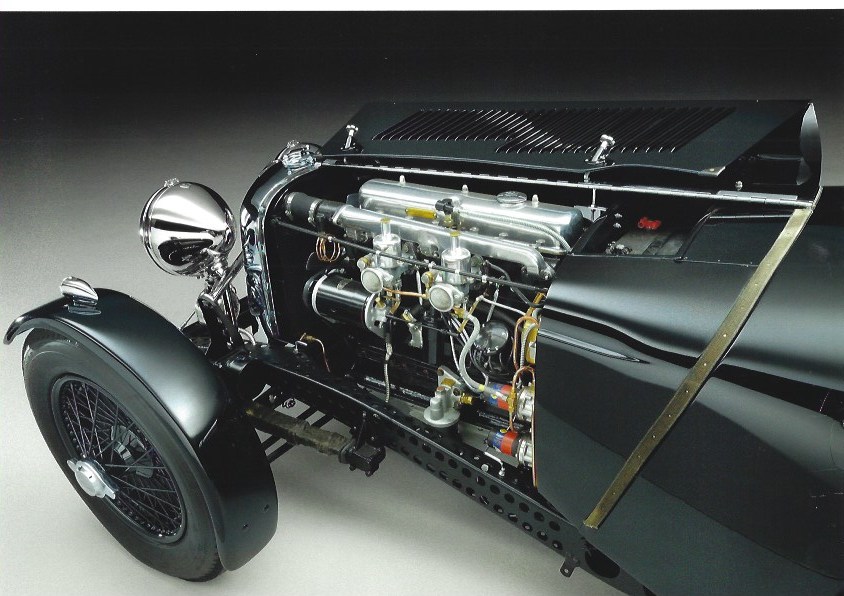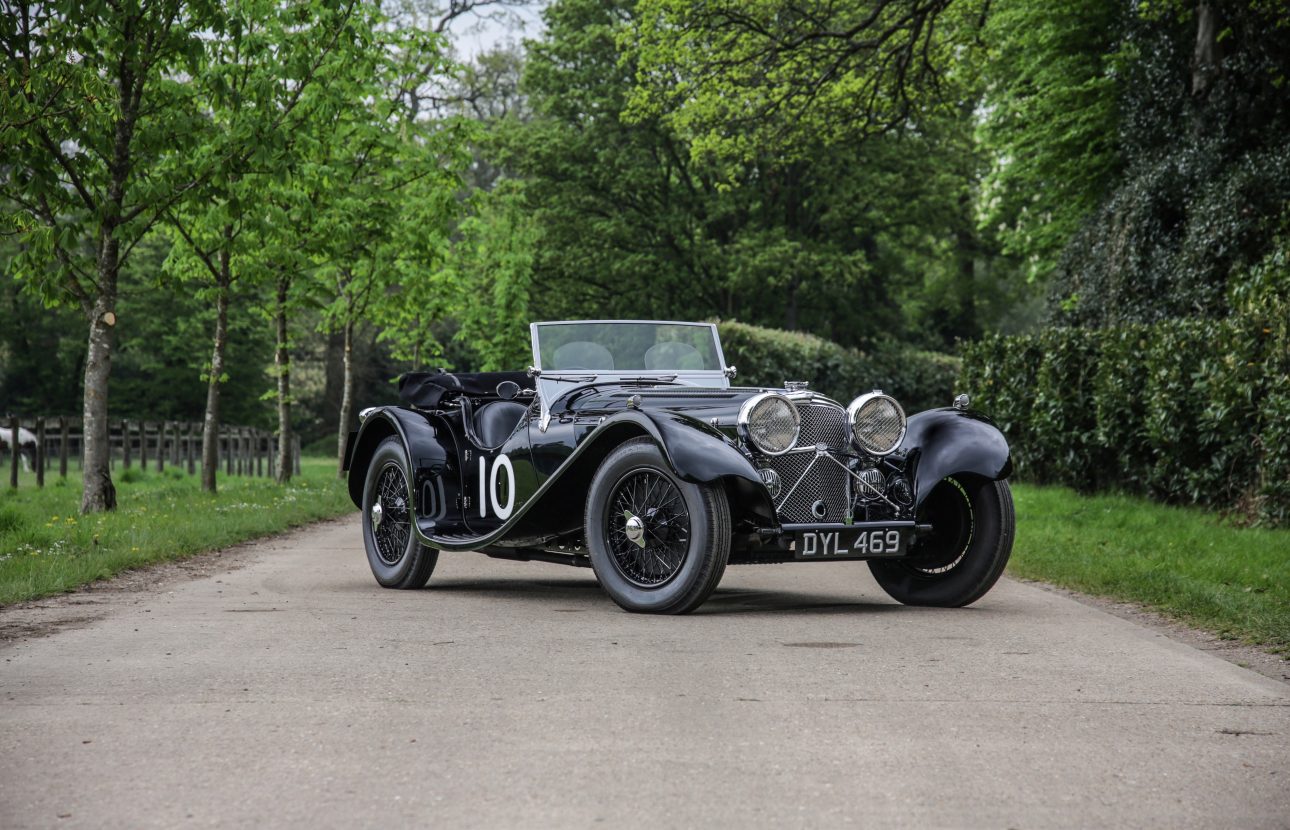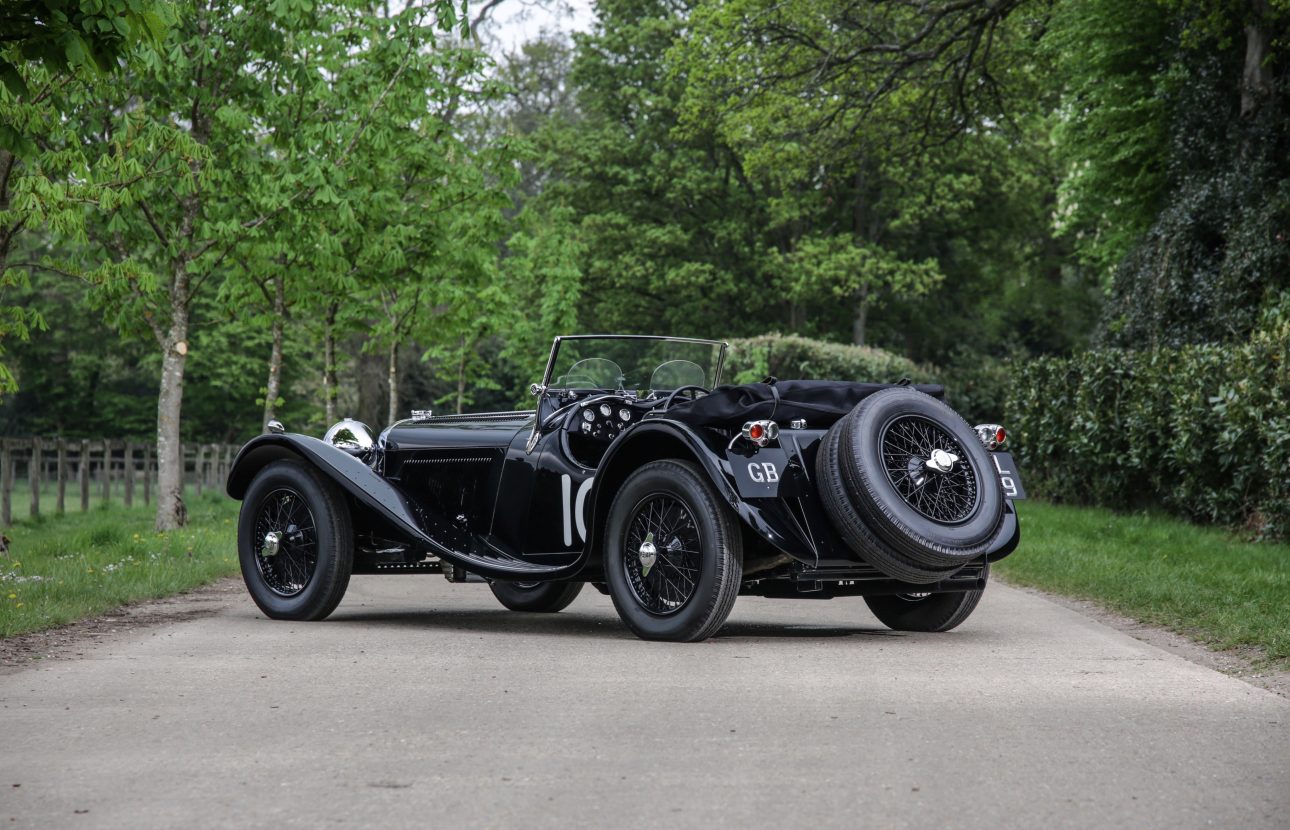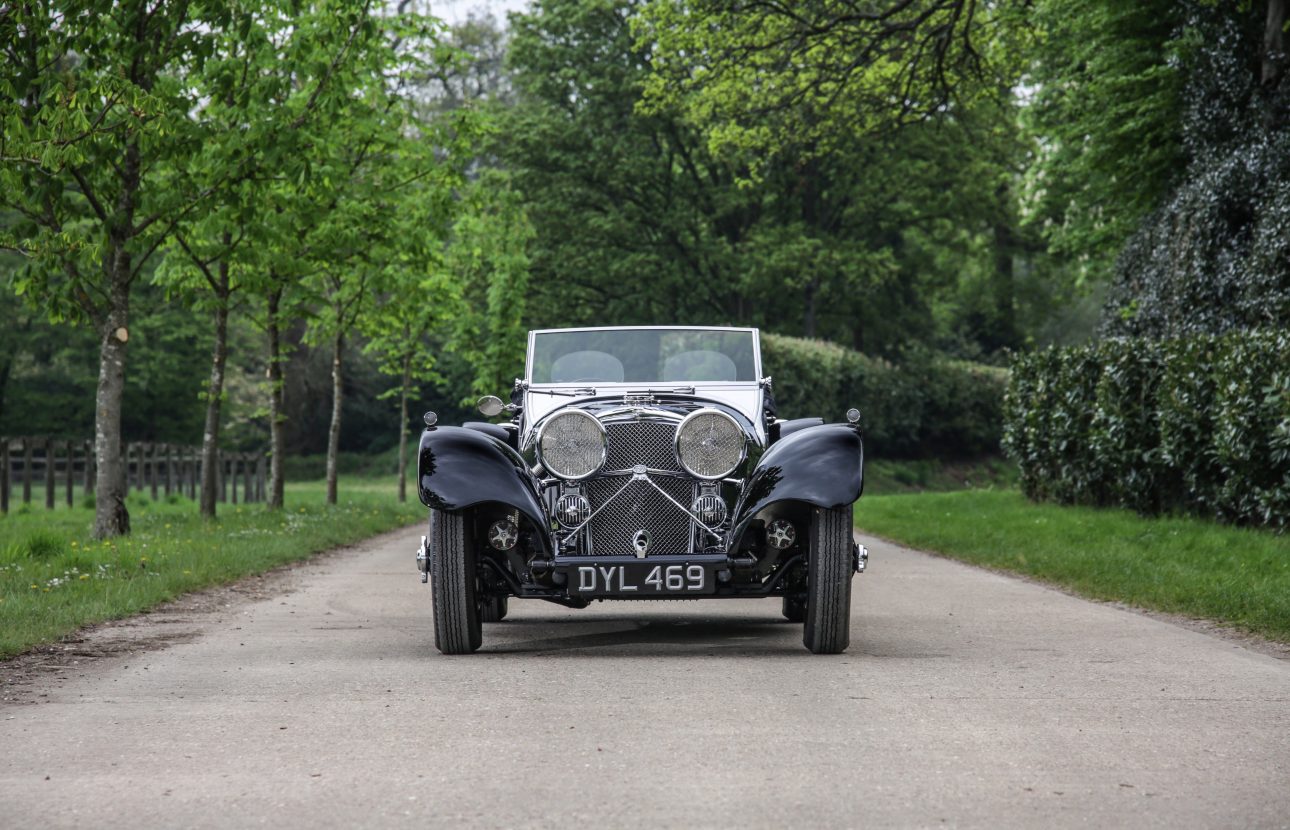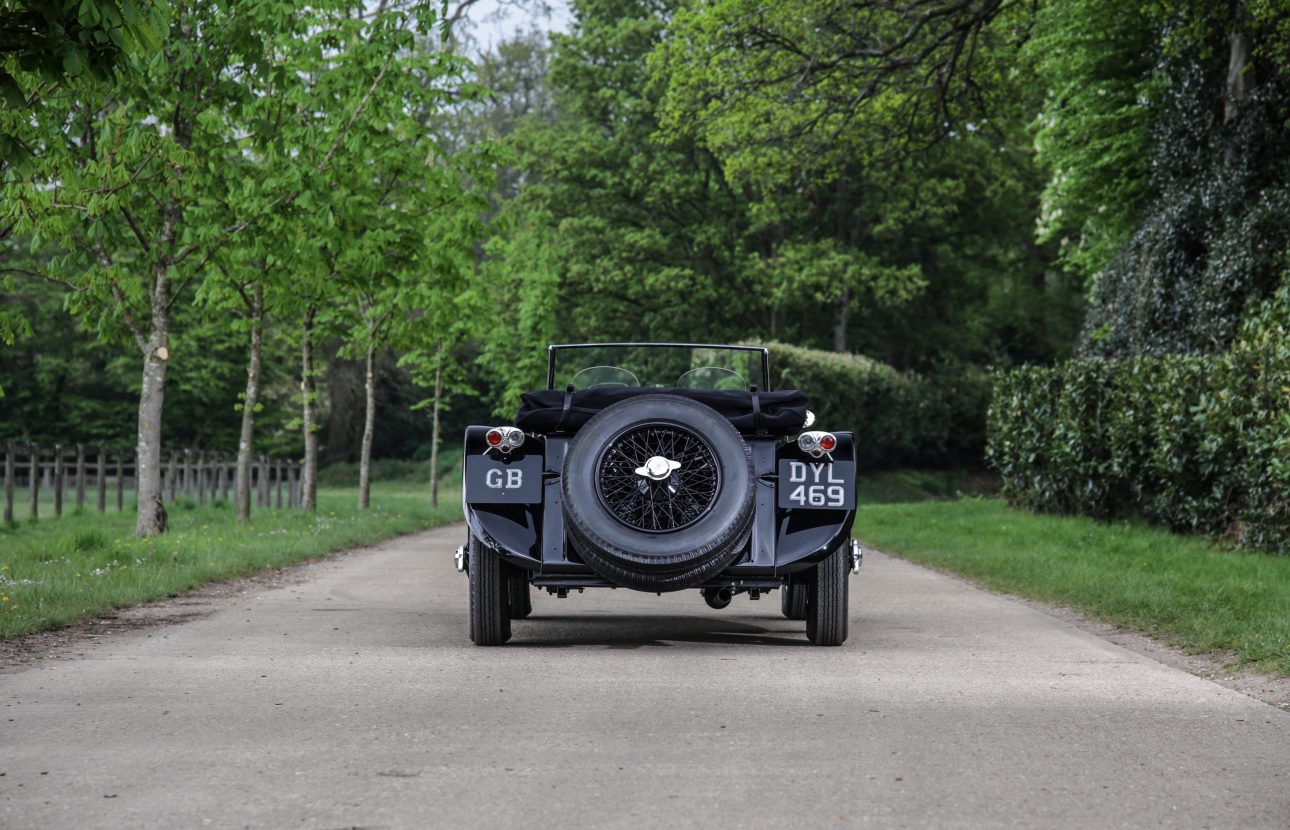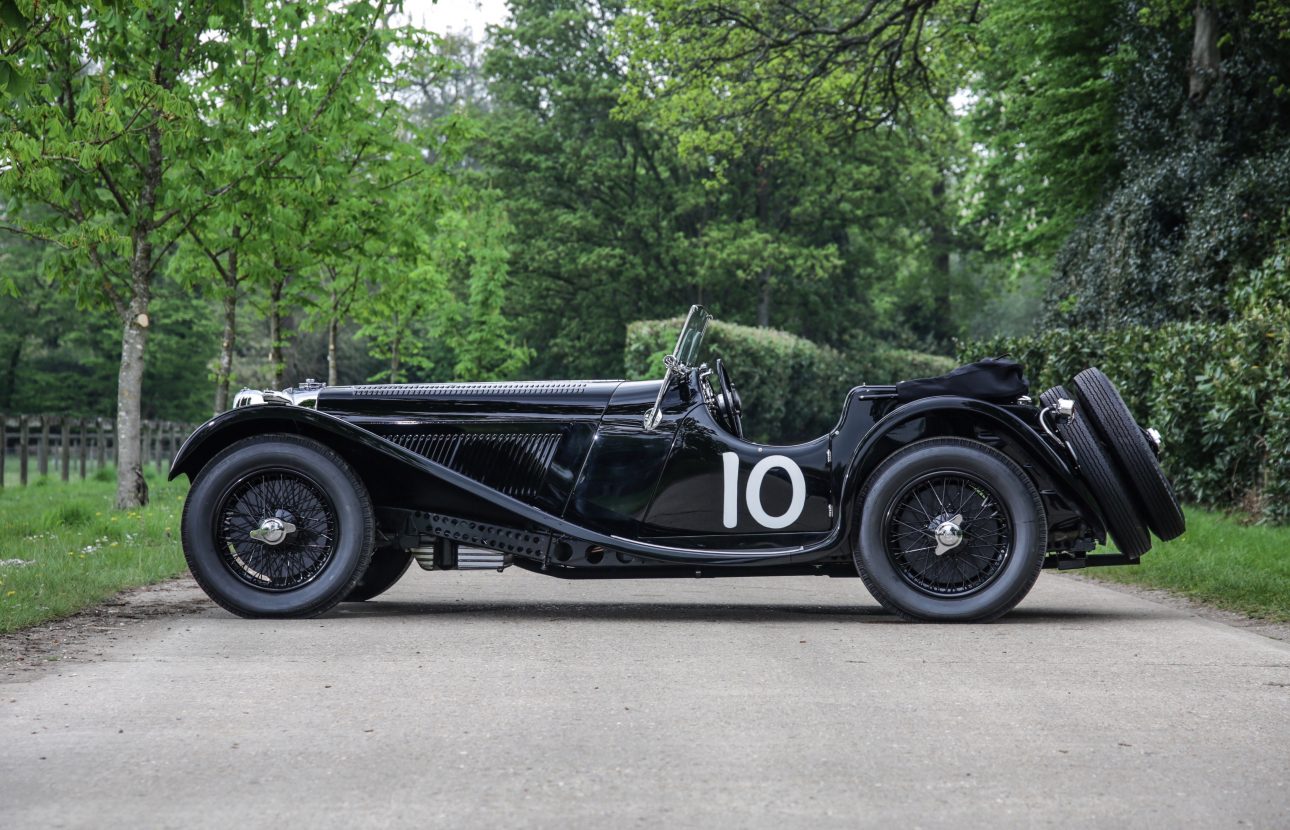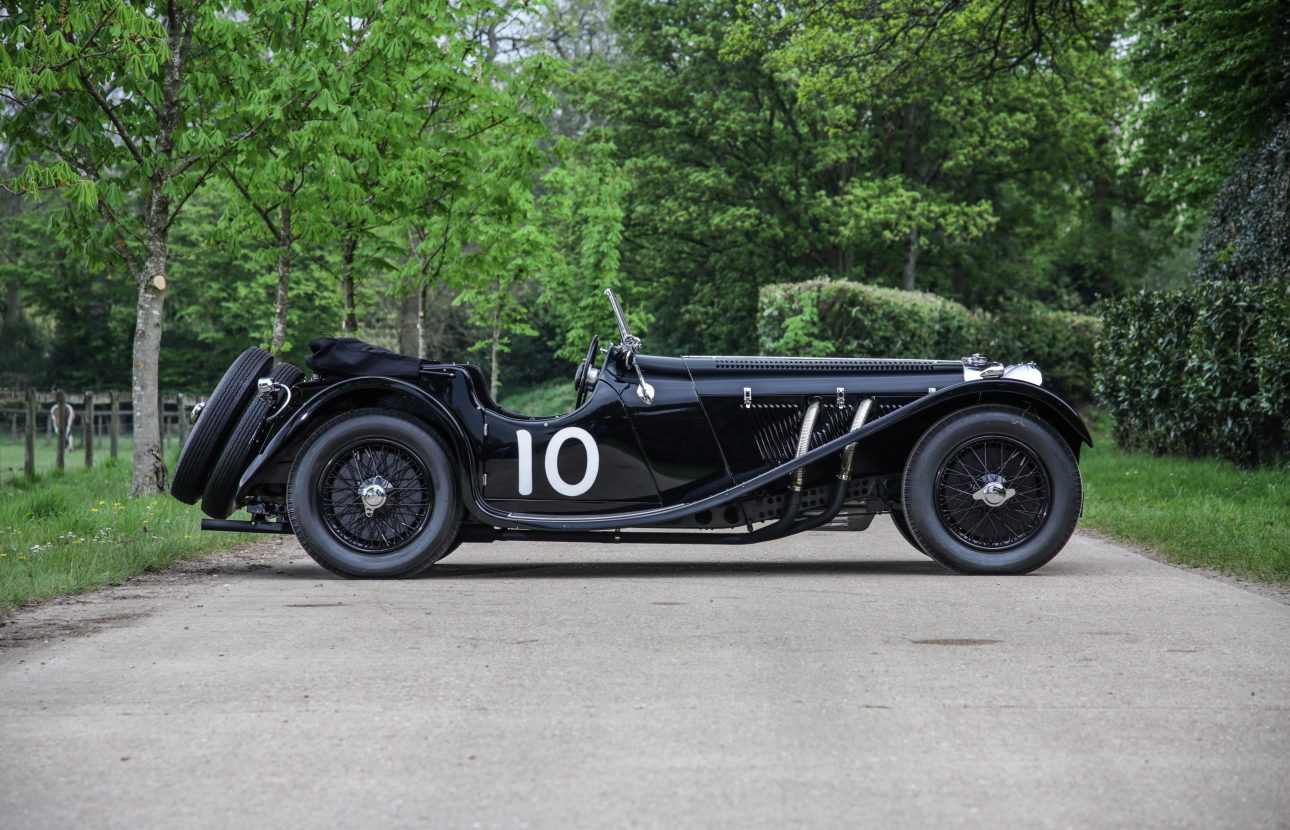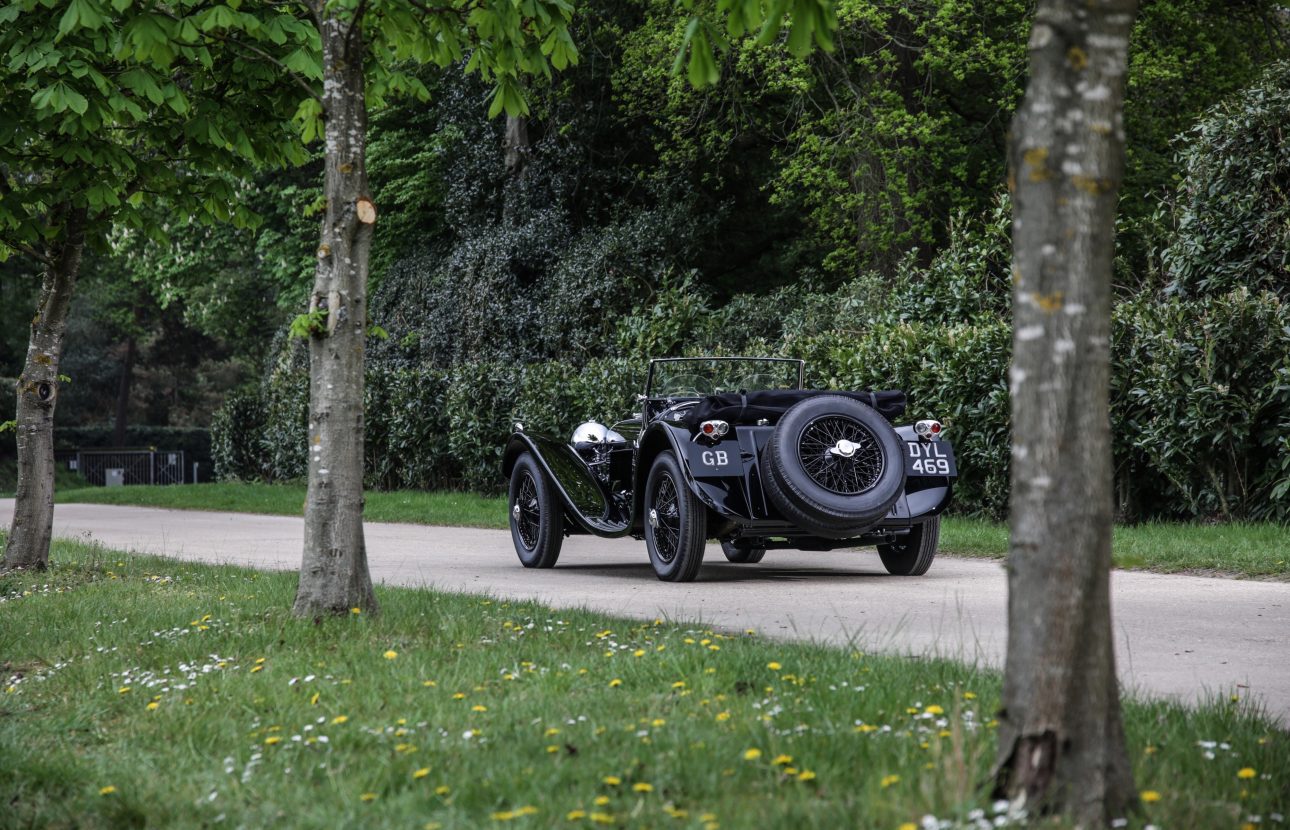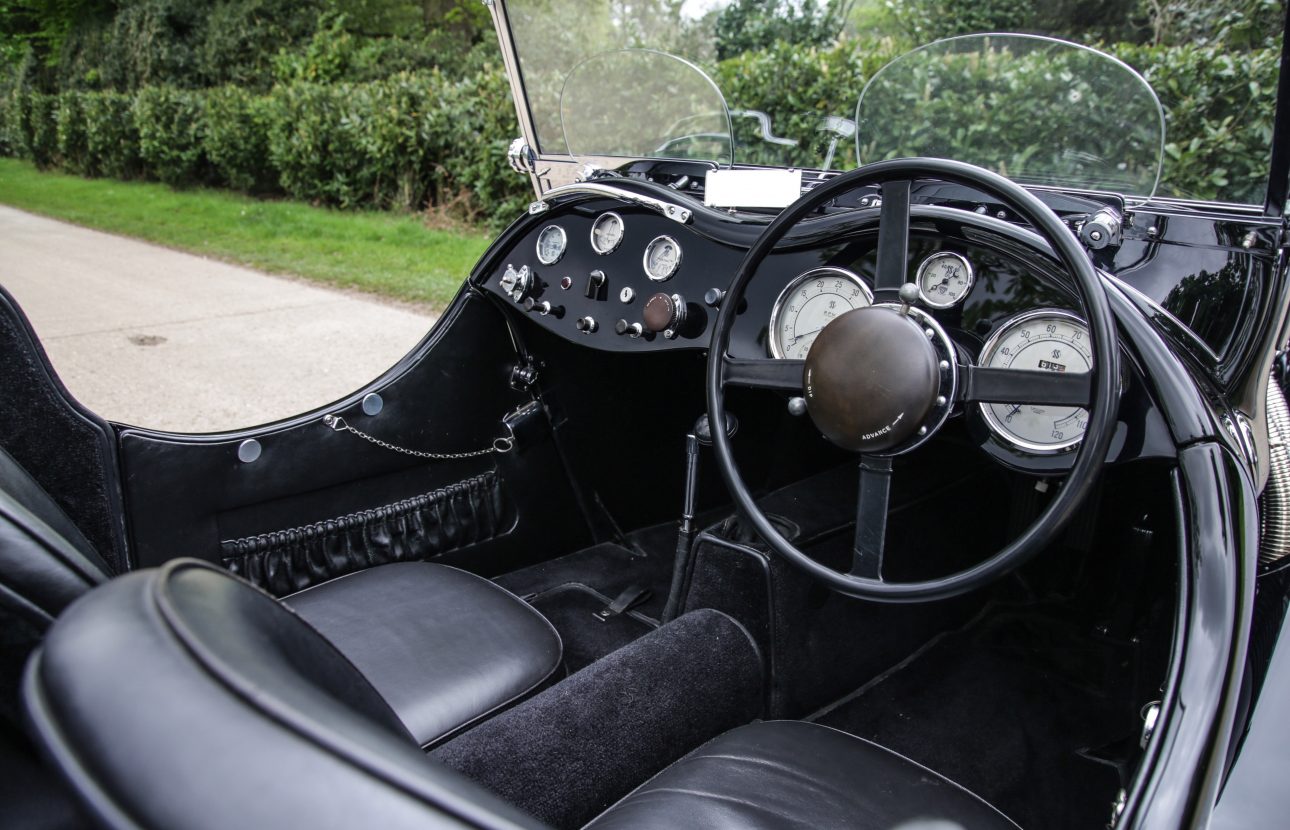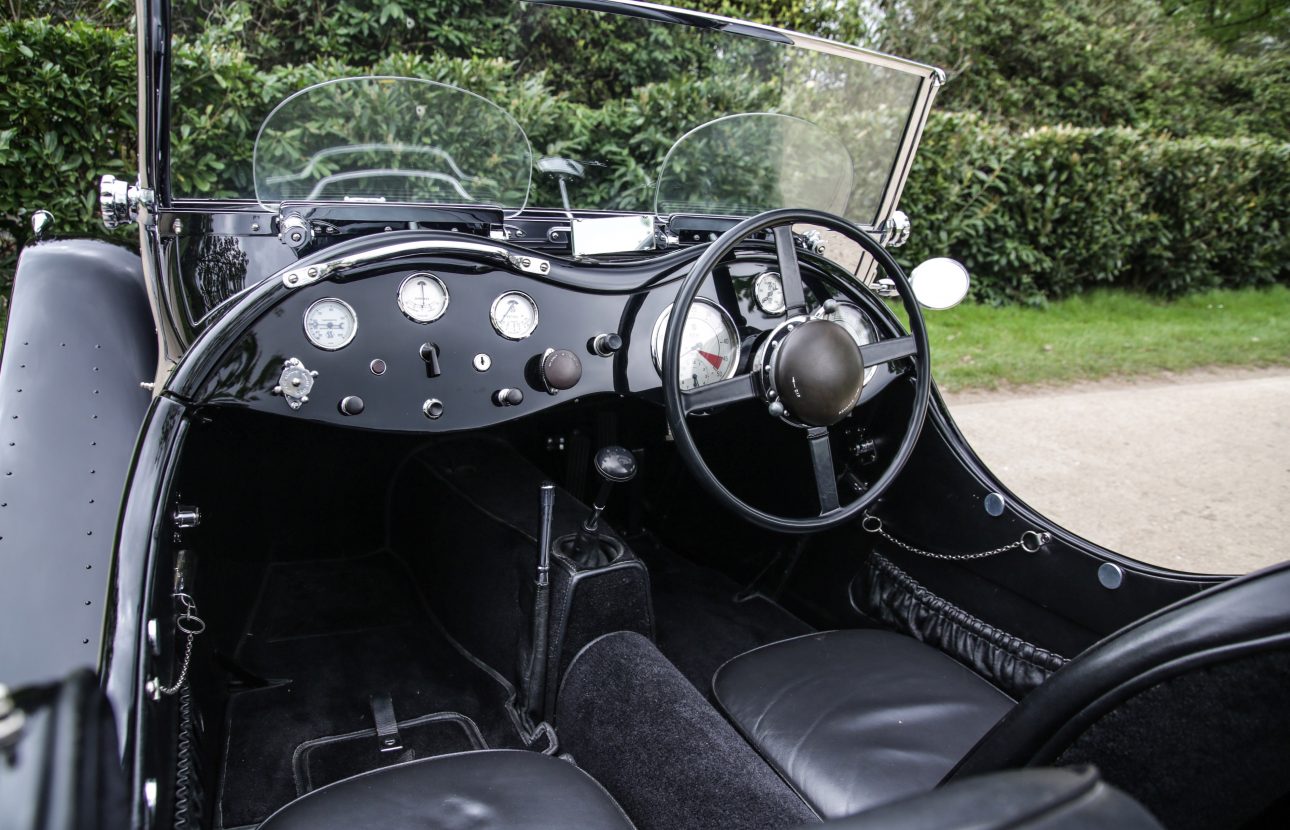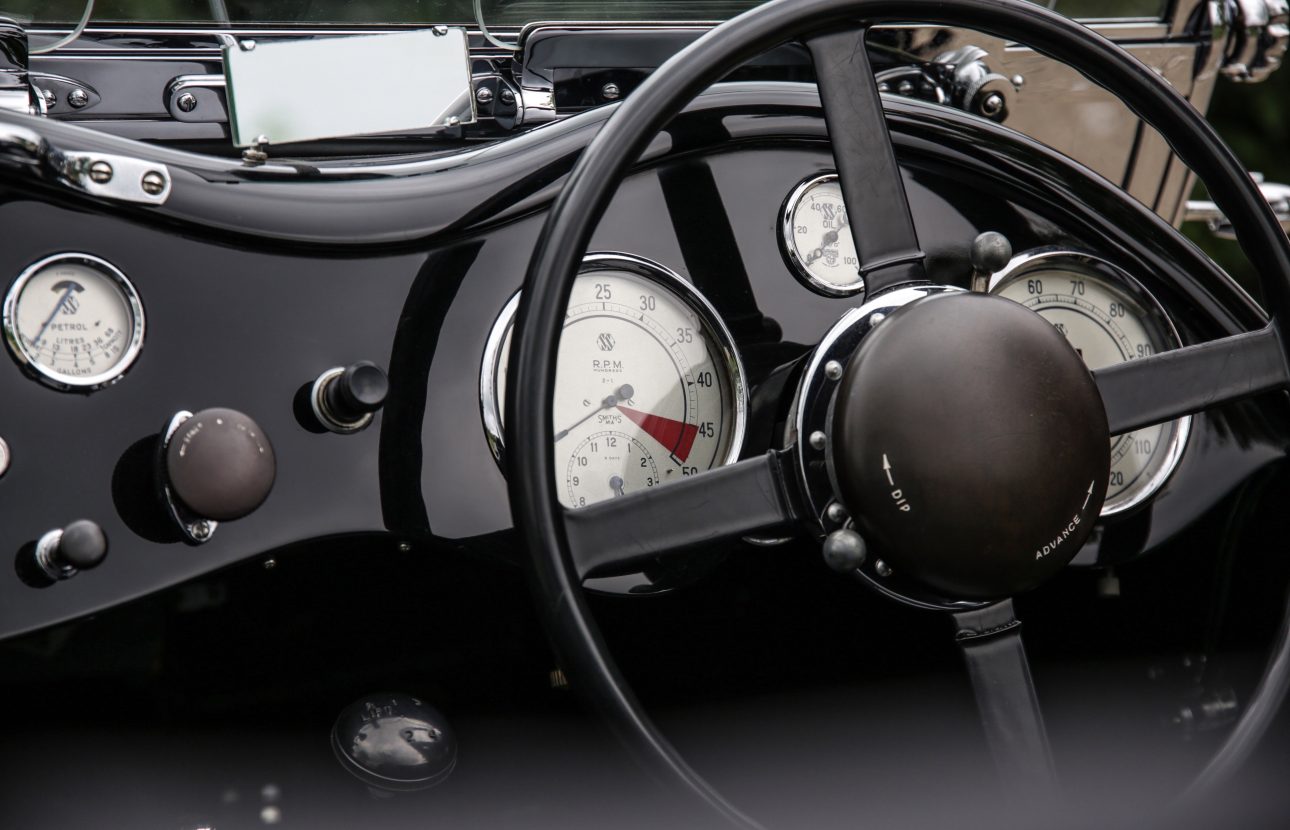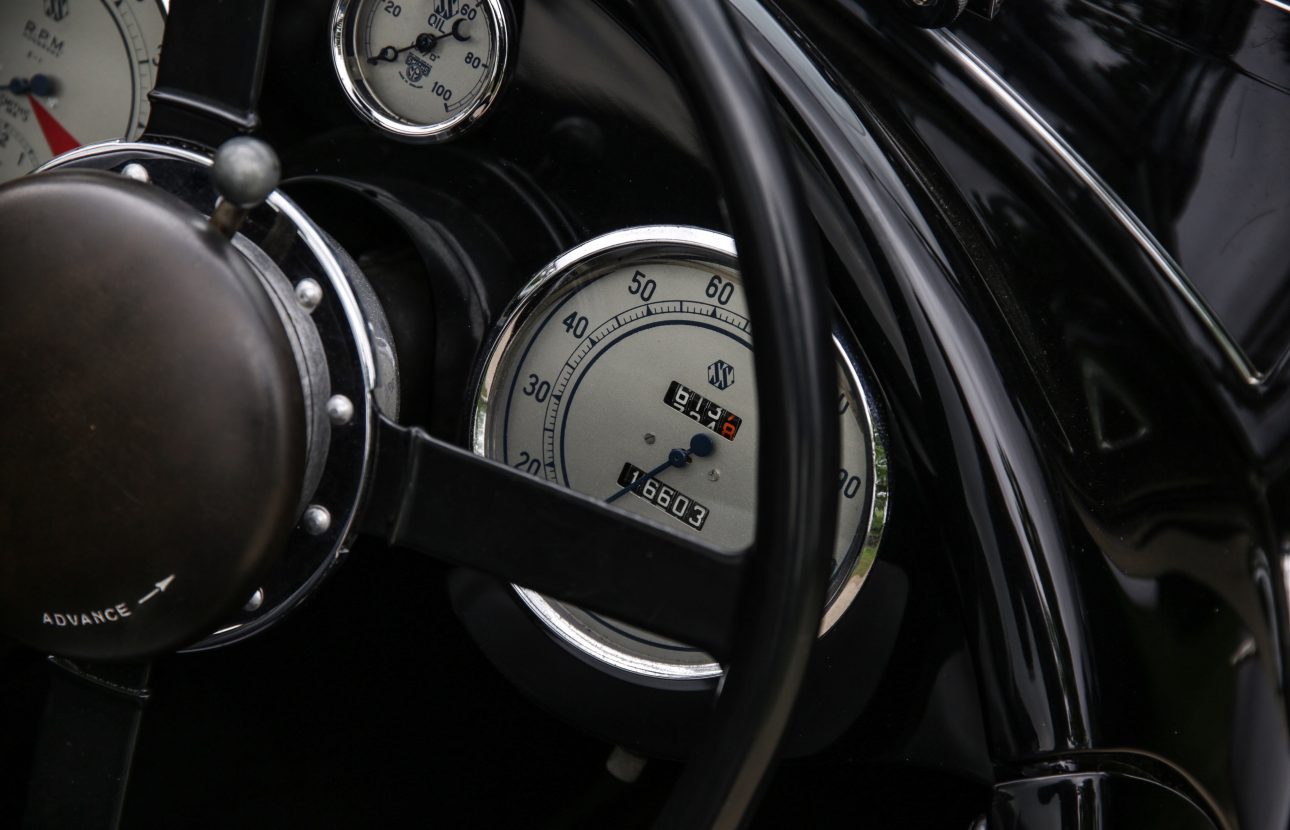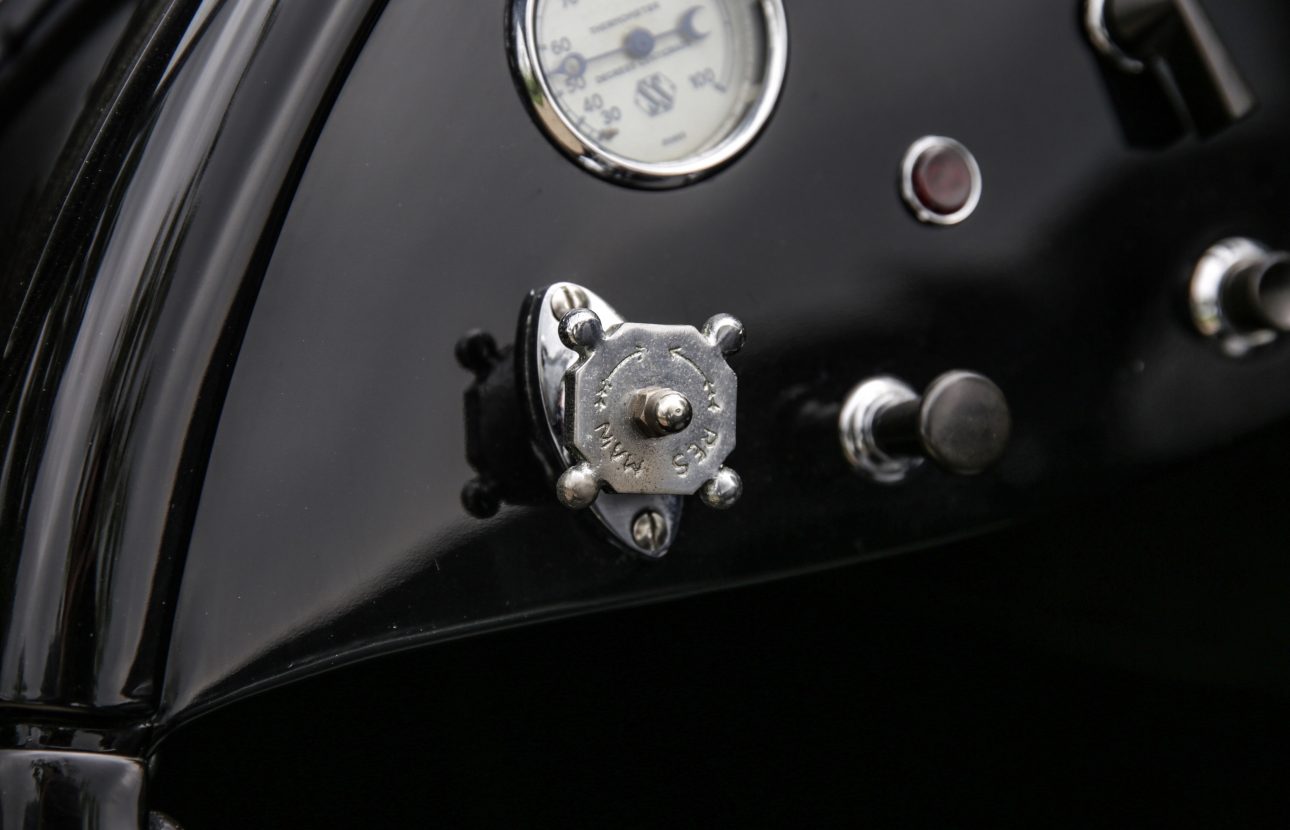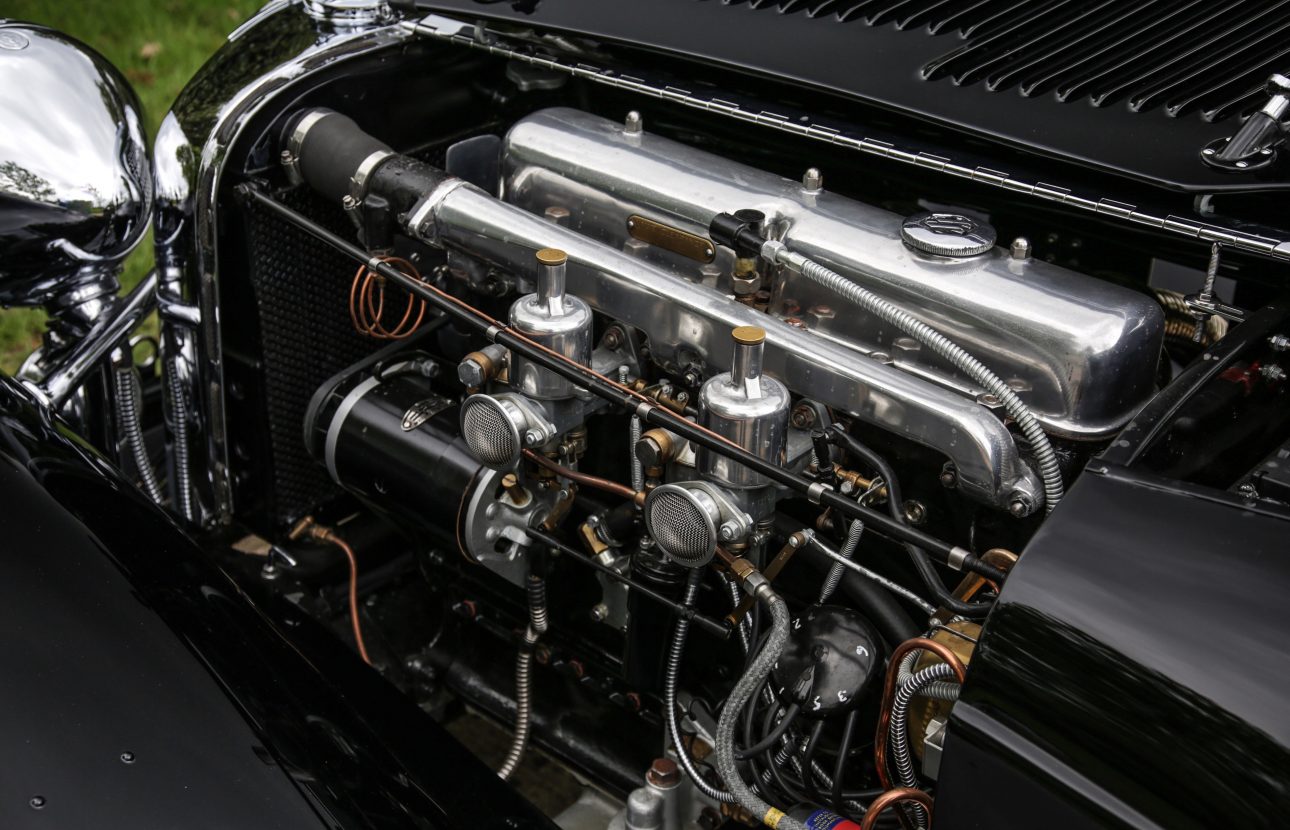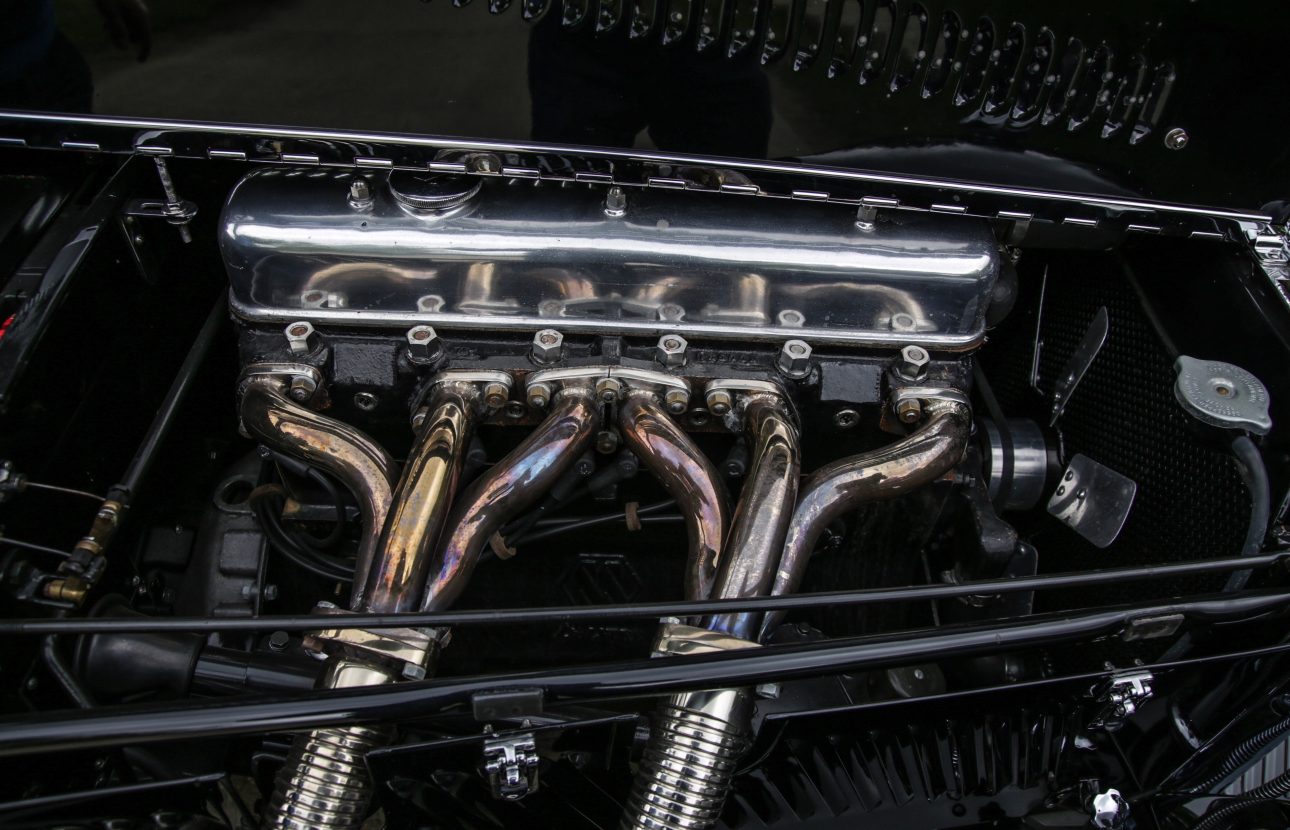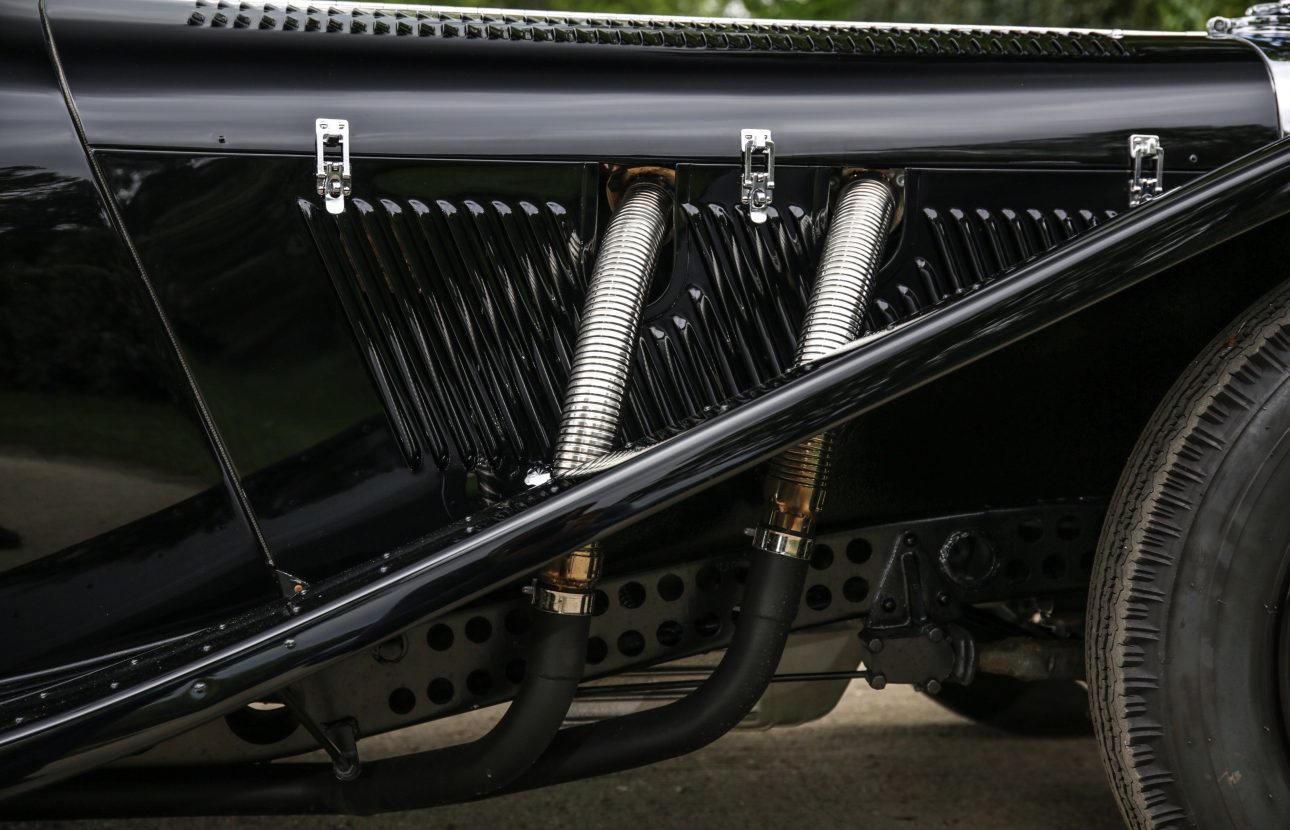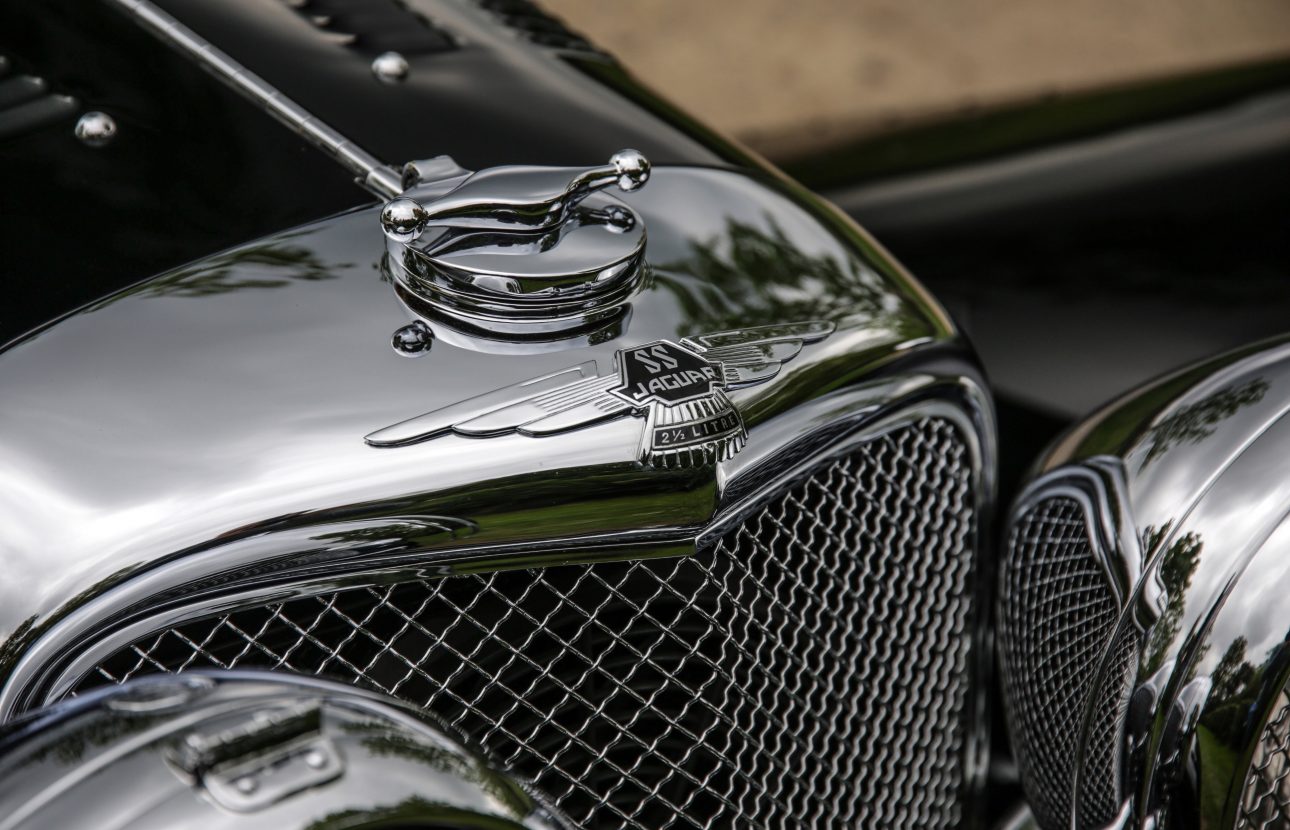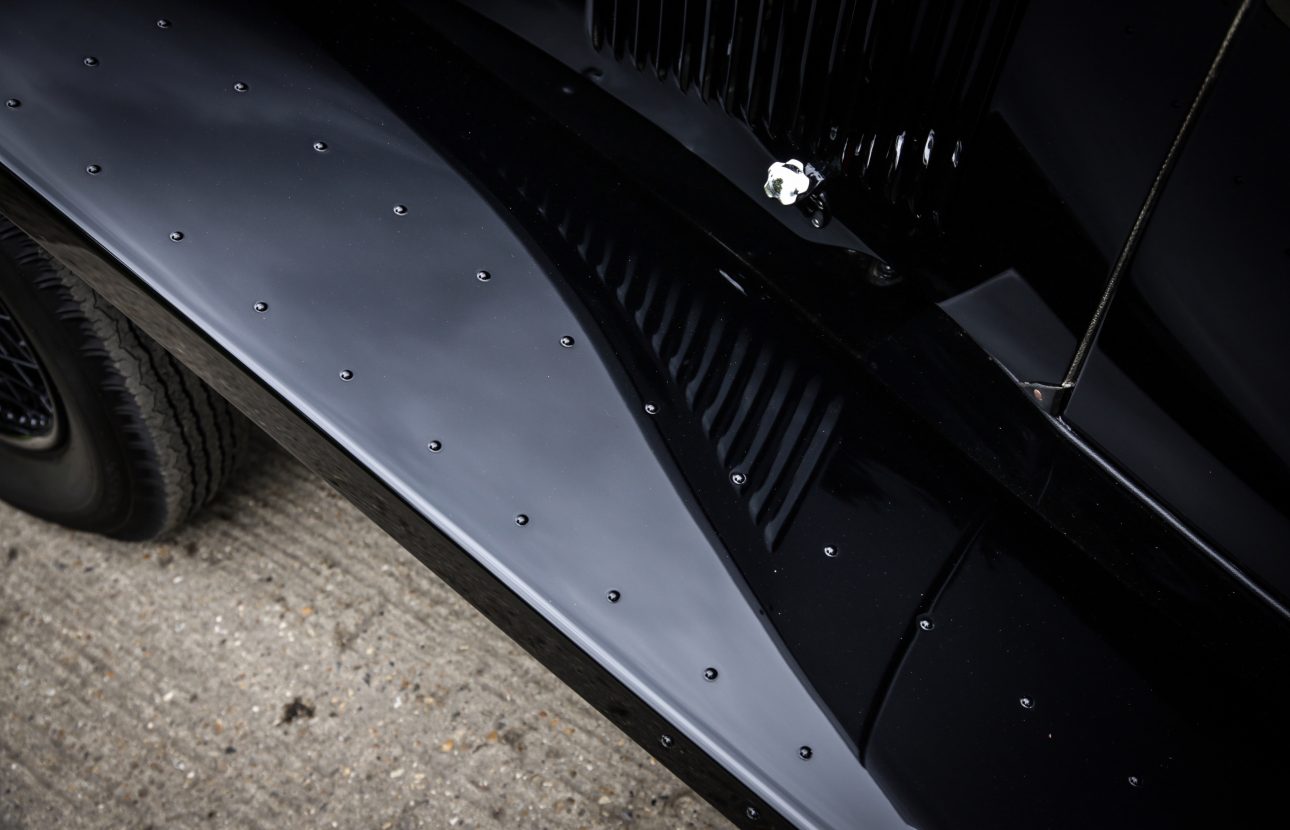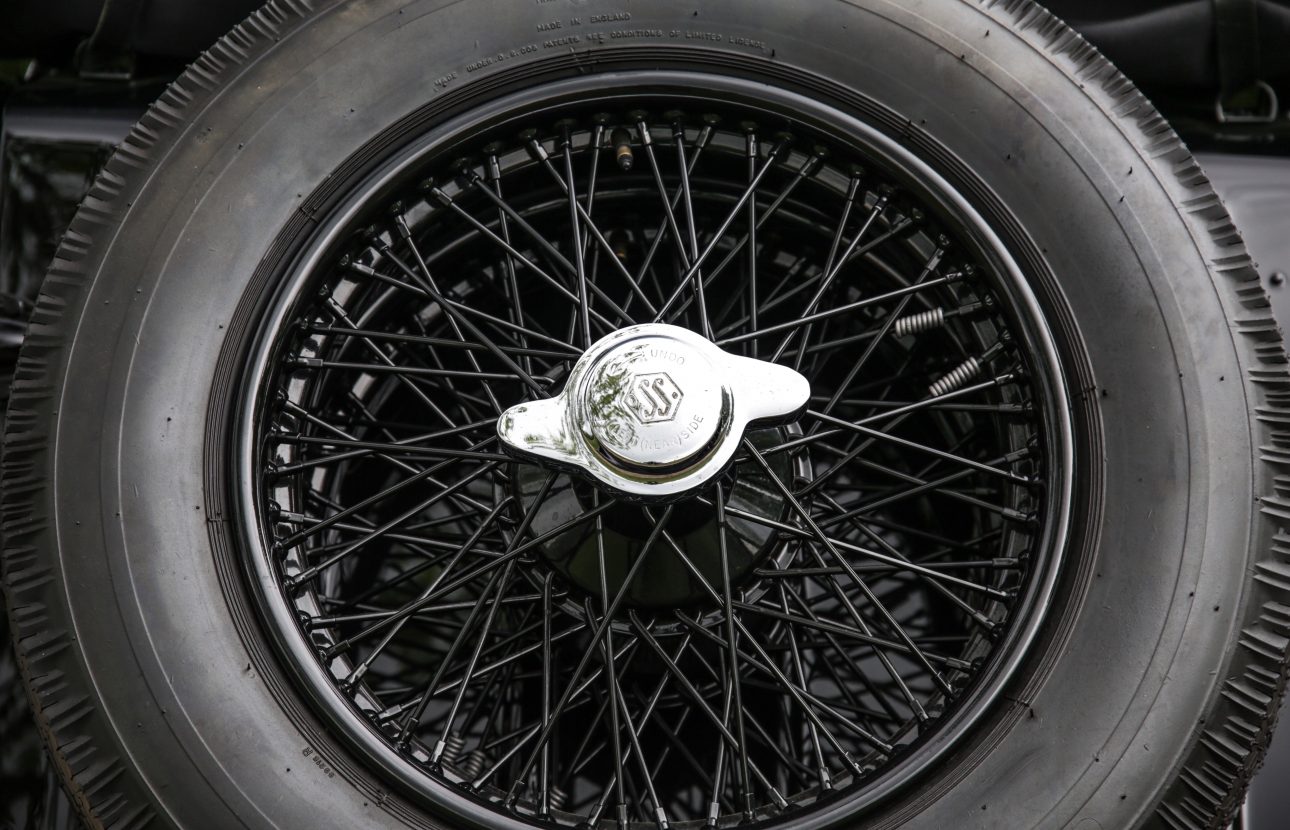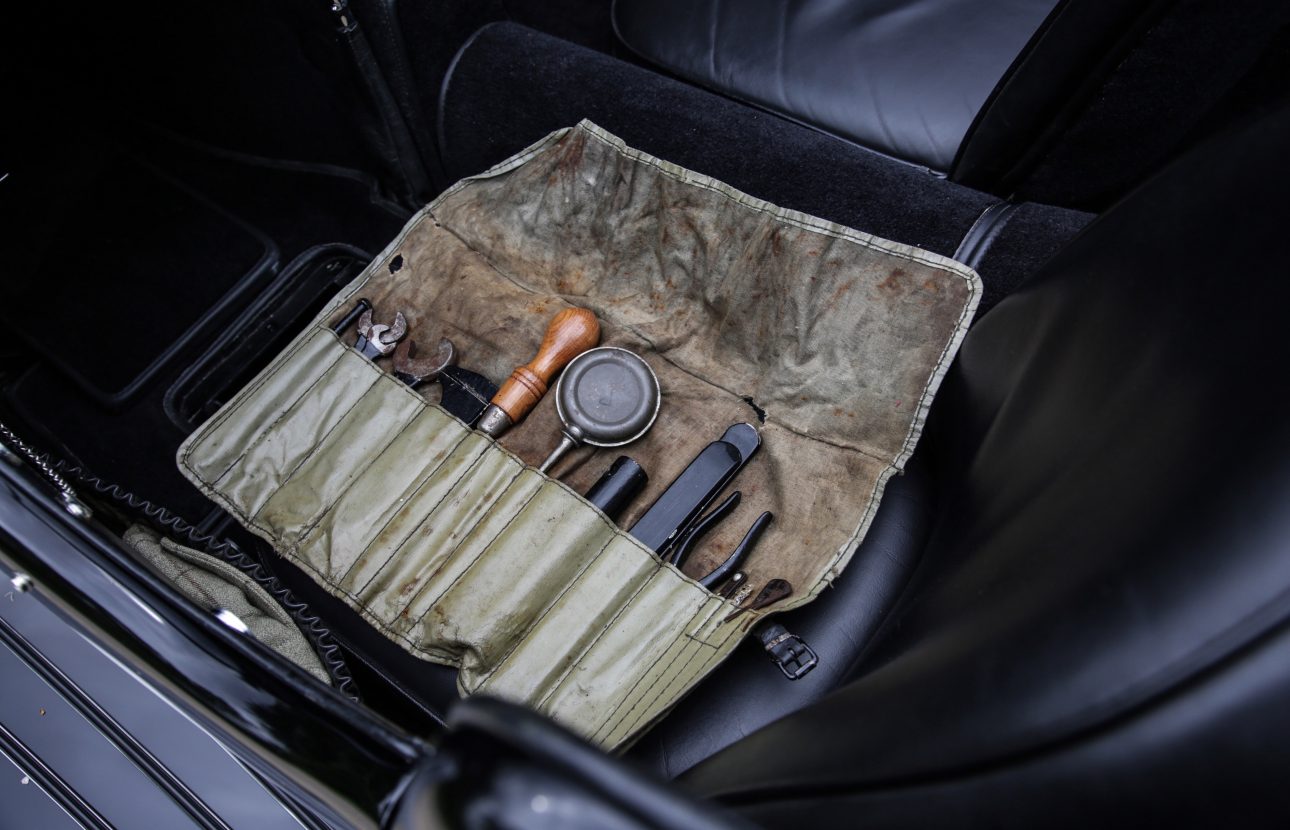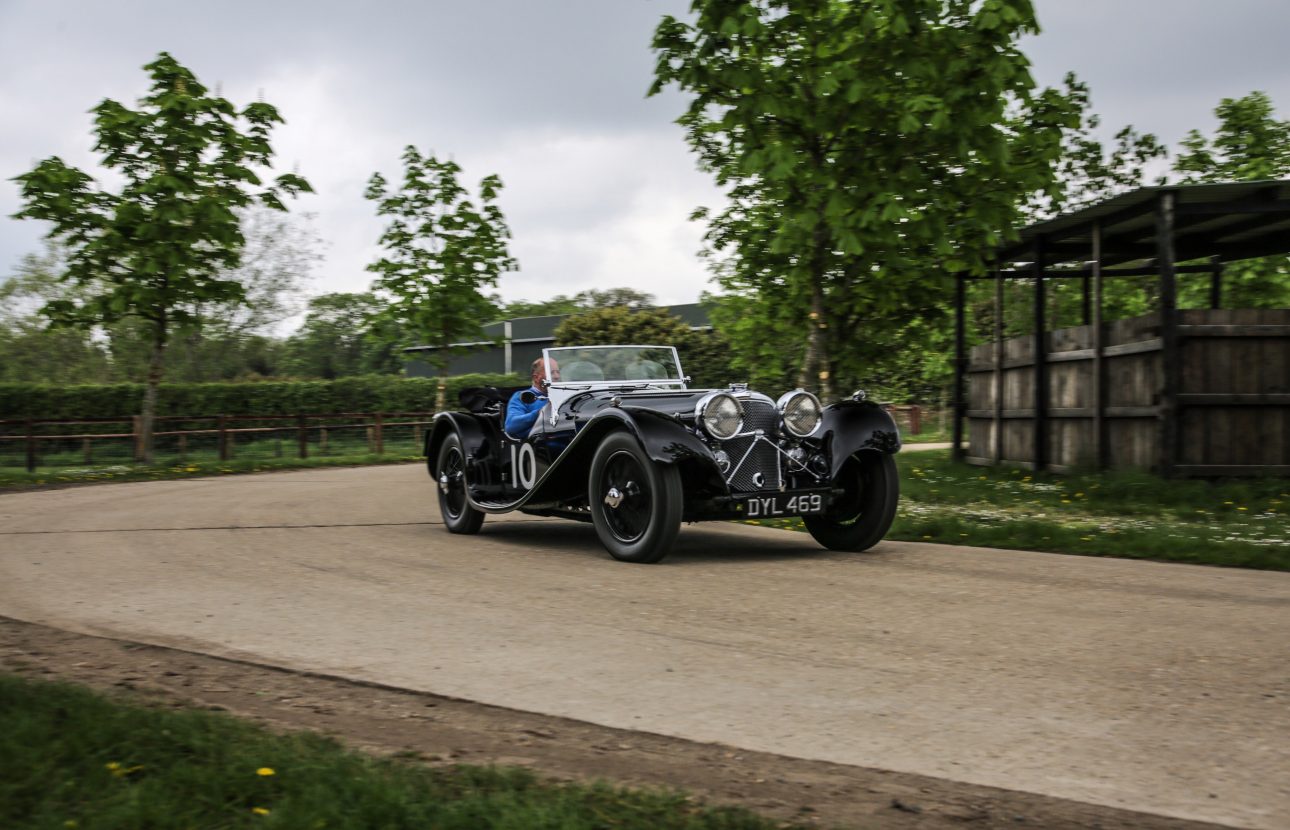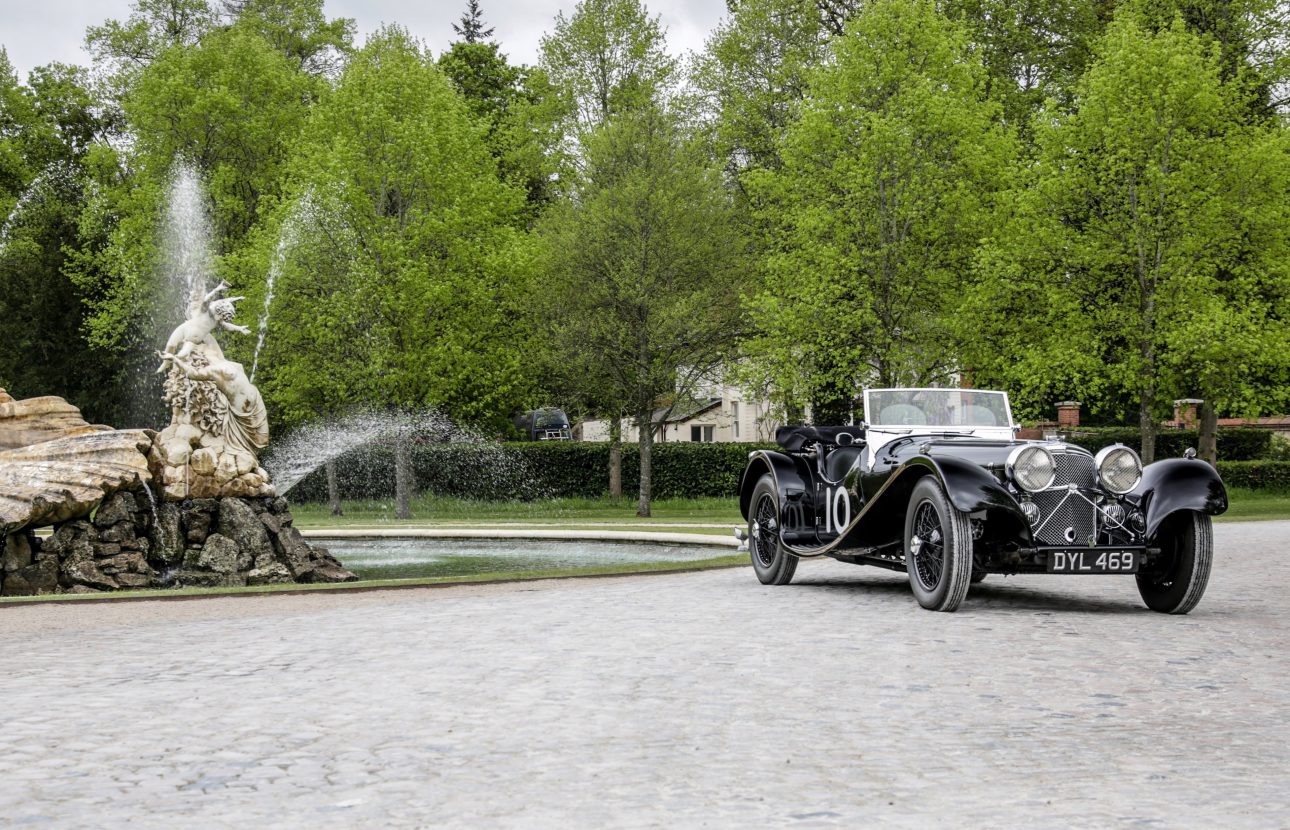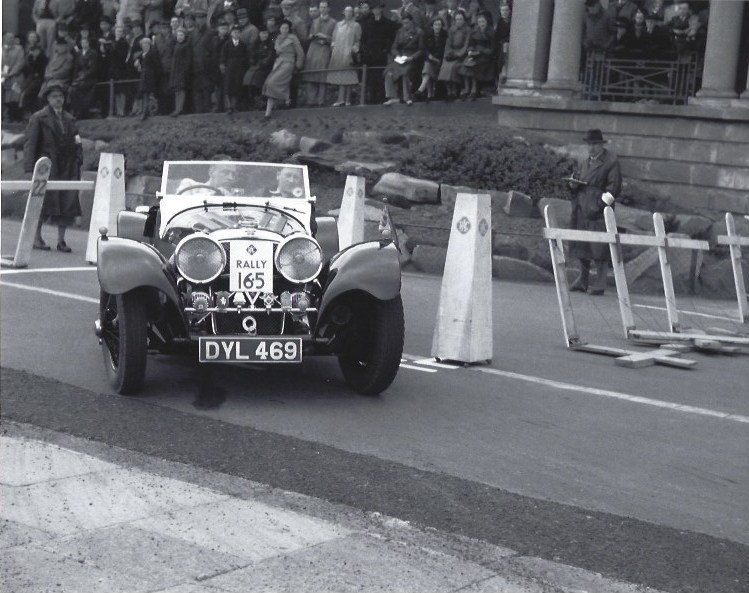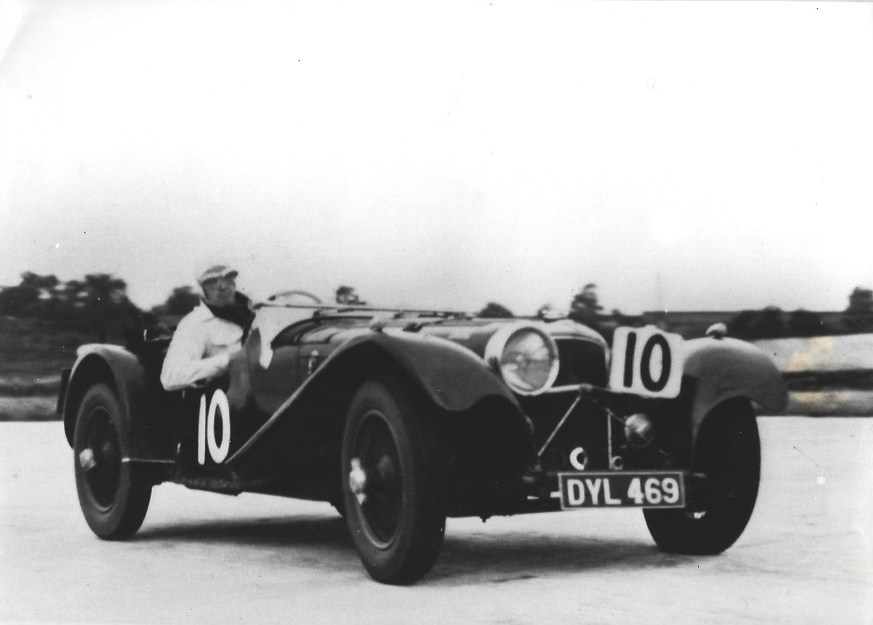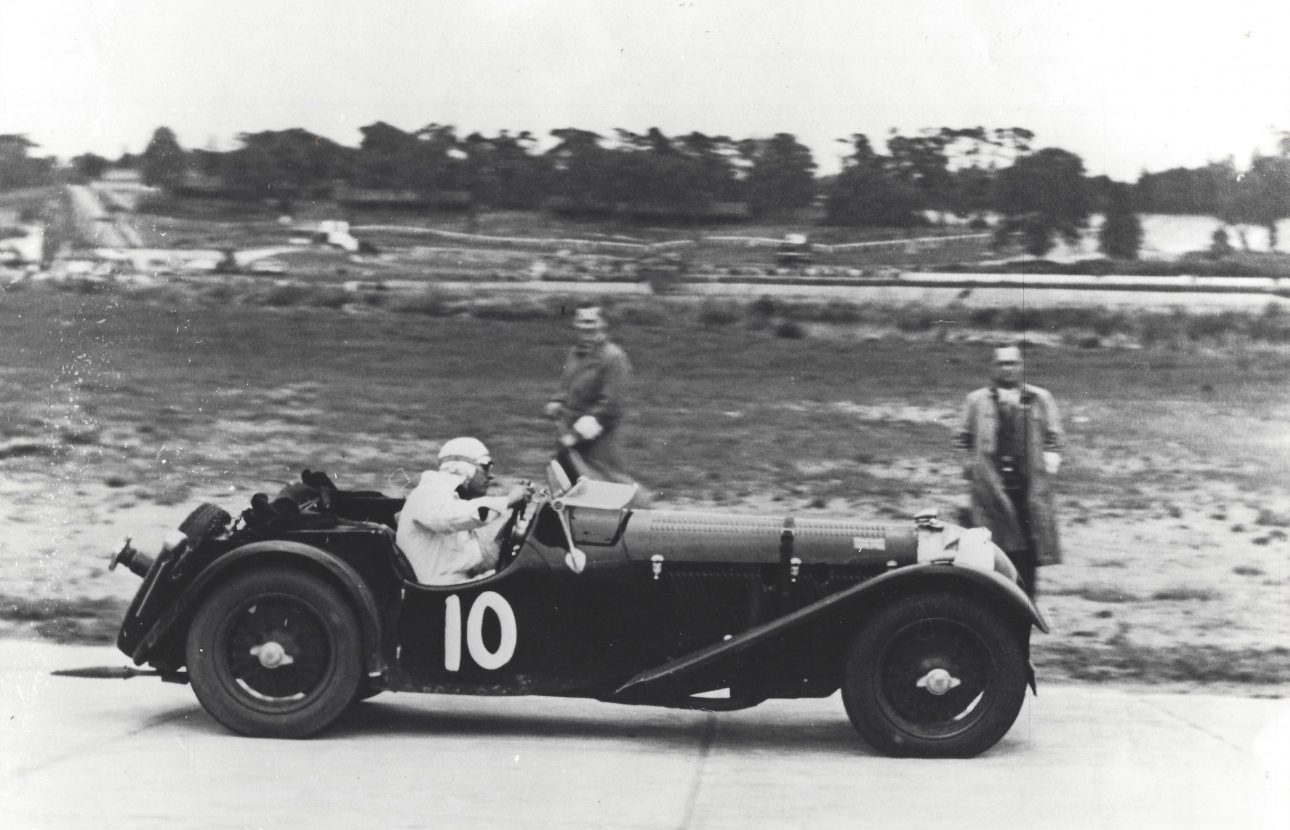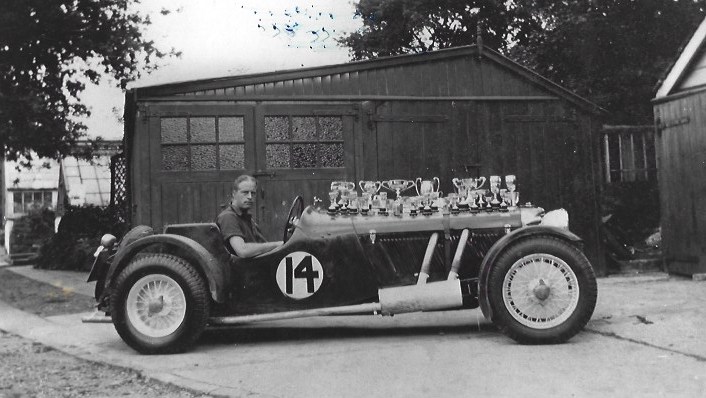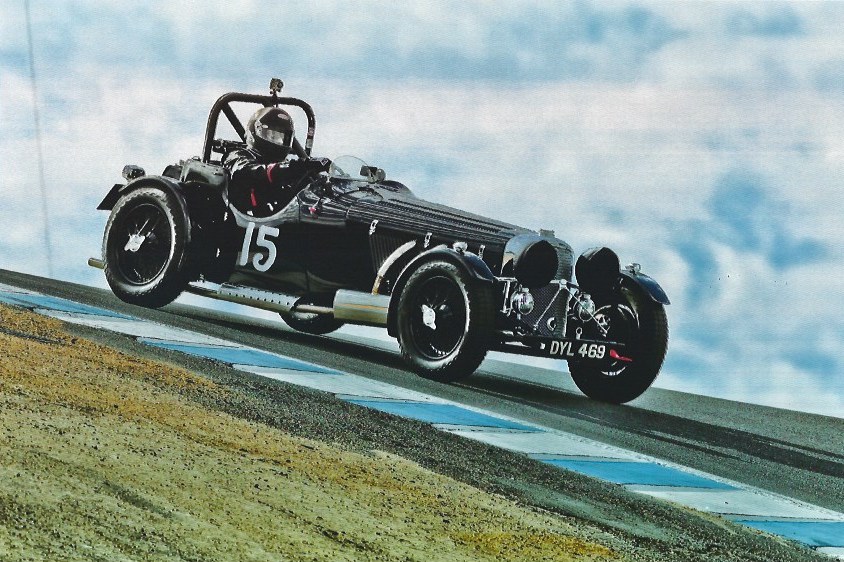 . 2014 Pebble Beach Concours Entrant.
. Mille Miglia Eligible.
. Historic Technical Passport.
. Period Competition History.
. Matching Numbers.
. Competition Engine.
The SS100 was the first real high performance model produced by SS Cars Ltd and used a new Weslake developed overhead-valve engine in a shortened SS1 chassis. The introduction of the OHV unit was considered to justify the adoption of a new name for the series, SS Cars boss William Lyons later recalling,'I immediately pounced on Jaguar as it had an exciting sound to me'. 'Jaguar' would be adopted as the marque name in 1943,'SS' having then taken on a more sinister connotation.
Launched in 1936 alongside the 2.5 Litre saloon, the SS100 Jaguar sports car marked the company's first use of the 'Jaguar' name. Beautifully styled in the manner of its SS90 predecessor, the newcomer employed a shorter 102" wheelbase chassis and a revised version of the 2,663cc Standard six which, equipped with Weslake's overhead-valve cylinder head breathing through twin SU carburettors, now produced 104bhp.
Although a fine touring car the SS100 was marketed primarily for competition work. Its first major success came early, if somewhat unexpectedly, when Tommy Wisdom, crewed by his wife, won the arduous Internationale Alpine Trial in 1936, beating Bugatti and bringing the fledgling marque to the attention of the Continental public. This would be the first of many successful racing forays, including class wins in the RAC events of 1937 and 1938.
This 1937 Jaguar SS100 2.5 Litre Period Competition Car shown here (Chassis No. 18105), affectionately known as 'DYL', and offered exclusively by Autostorico Ltd, is one of only 198 made prior to the outbreak of war when SS100 production prematurely ended. Sold new to Bob Truett in 1937 factory upgrades included a special works engine, bronze coated cylinder head, high compression pistons, polished Dural con-rods, Fescol crankshaft and Scintilla magneto. With Bob's considerable lightening of the chassis by way of bored holes in the main rails the car was quicker than some of the 3.5 Litres it raced against. Probably the most successful competition SS100 the car comes with a period Brooklands history. In addition the original race trophies were recently donated back to the car by the Truett family and reside back with DYL. In 2013 DYL was converted to current FIA Historic race specification including an all steel competition engine. Both the original (matching numbers) engine and this newer competition specification version are included in the sale. DYL is eligible for a wide variety of the most prestigious historic motor sports events including the Mille Miglia, Classic Le-Mans, Goodwood to name but a few.
The SS100 was one of the fastest and best handling sports cars of its day, as DYL's competition record can verify. A rare and outstanding opportunity to acquire an early example of the model that became the Jaguar legend.
Supplied with a comprehensive history file including; photographic records of resoration, period photographs, numerous invoices and related material and its Historic Technical Passport.
Viewing strictly by appointment only.
View previously sold Jaguars